Bags the National CSR Leadership Congress and awards presented by World CSR Day
NewZNew (Chandigarh) : India's largest PVC pipes and fittings manufacturer Finolex Industries Ltd was awarded the Water Company of the Year by The National CSR Leadership Congress & Awards. Dr. Ashutosh Mulye, CSR Coordinator, Finolex Industries Ltd.received the award on behalf of the company at an event held at Vivanta by Taj in Bangalore last week.  The company received this award for their exemplary work in the area of water schemes in rural Maharashtra. Finolex Industries Ltd executes all its CSR projects through the company's CSR partner Mukul Madhav Foundation.
The award recognized the organization for demonstrating and extending excellent support to the rural villages of Maharashtra through their different Water Schemes. The region of Ratnagiri district receives above average waterfall every year, yet; because of the terrain and location, is plagued with drinking and household water issues. Work was required to harness the existing resources present and to create means to address this problem. FIL paid immediate attentiontothis rising problem and set up a supply of clean water to villages from a nearby lake, through tankers, each with a capacity of 10,000 litres especially during the summer months of April and May. The company also provided electric pumps, pipelines and water tanks along with financial assistancefor repairing and maintaining the existing water supply schemes as well as for installation of a new system. Water Filtration Units were also installed to filter brackish water at the Bhatye village well which benefitted about 1700 persons from 250 households.15 lac litres of water are distributed each year to villages of Bhatye and Phansop through this set-up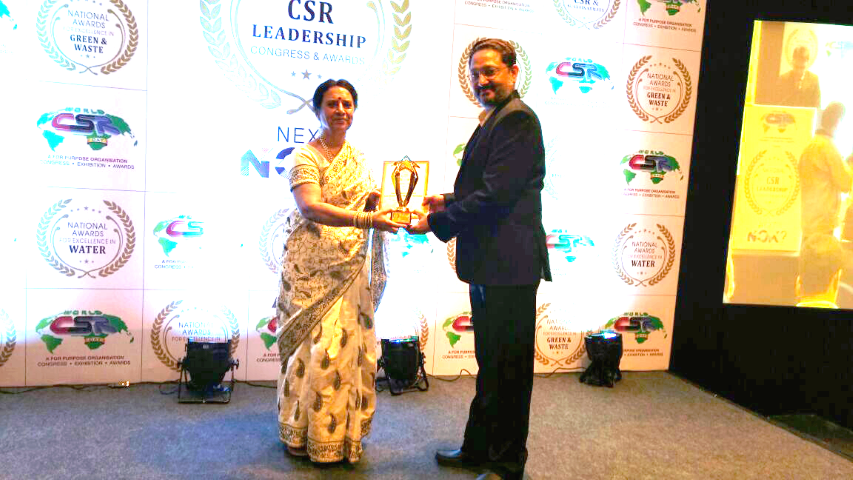 As a sustainable measure,the company started implementing water schemes one by one, in the identified habitats, with the help of Gram Panchayats of the respective villages. So far, the company has completed 20 community water schemes at 20 locations, from 5 Gram Panchayats, amounting about INR 10 million and touching almost18,000 livesfrom about 3700households on an annual basis by providing them an easier and cleaner source of drinking water.
The successful implementation of these water schemes has contributed in improving the health and hygiene habits of thousands of beneficiaries, resulted in a rise in the agricultural output, thereby an increased income and economic condition. These projects have assisted in preservation and reforestation of the water resources.
 "Working in and around the villages of Ratnagiri, we saw a crying need for access to clean potable water. The villagers spent hours travelling to nearby water sourcesinstead of being at work which was causing a decline in their household income and even taking a toll on their health. This realisation led to the water schemes initiative by Finolex Industries Ltd. and Mukul Madhav Foundation in the rural regions of Maharashtra", said Mrs. Ritu Chhabria, Director, Finolex Industries Ltd. and Managing Trustee, Mukul Madhav Foundation
Mrs Chhabriafurther added, "I am thankful to The National CSR Leadership Congress & Awards committee for recognizing our work in this area.  Philanthropy, Environmental Responsibility, Inclusive Growth and Effective Collaboration are the main pillars of CSR and sustainability practice at Finolex Industries and we will continue to work with local communities in various regions as we have been doing since the last 25 years (even before CSR became mandatory)"
Since 2007, Finolex Industries Limited has spent approximately Rs. 1 crore 20 lacs on these schemes till date.Finolex Industries will continue to support these villages and might also take up additional projects in the area of water management and water harvesting.
Mukul Madhav Foundation was set up as an independent entity committed to social welfare and philanthropy. Owing the passion for social causes, both Finolex Industries and MMF joined hands in 2008and officially became CSR partners in 2014. MMF started working closely with Finolex Industries to assist them in fulfilling their corporate social responsibility (CSR) activities and providing those activities a greater reach and focus. Through programmes on health, education, livelihood and skill development, executed in association with state governments and multiple local partners, the Foundation is helping in bringing about positive change in the lives of the multitude.
National CSR Leadership Congress and Awards is given by the organization "World CSR Day" and is the 5th edition of the ceremony. The award was presented across 27categories likeBest Overall Excellence in CSR, Best Education Improvement Award, Best CSR Newcomer, Water Company of the Year etc.The aim of National CSR Leadership Congress and Awards is to felicitate those organizations & individuals who have embraced CSR & sustainability agenda and have delivered not just a neutral impact on the environment as a consequence, but a clear benefit.