It's the first ever Punjabi science fiction movie in the history of Pollywood: Nav Bajwa
Man behind Honey Singh, Badshah and Mafia Mundir Anup Kumar has started his inning in movie production.
newznew (Chandigarh) : Famous for his roles in movies like Fateh and The Mastermind Jinda Sukha, actor Nav Bajwa who is a heartthrob of many, has officially released the first look of his upcoming Pollywood film titled 'Raduaaa'.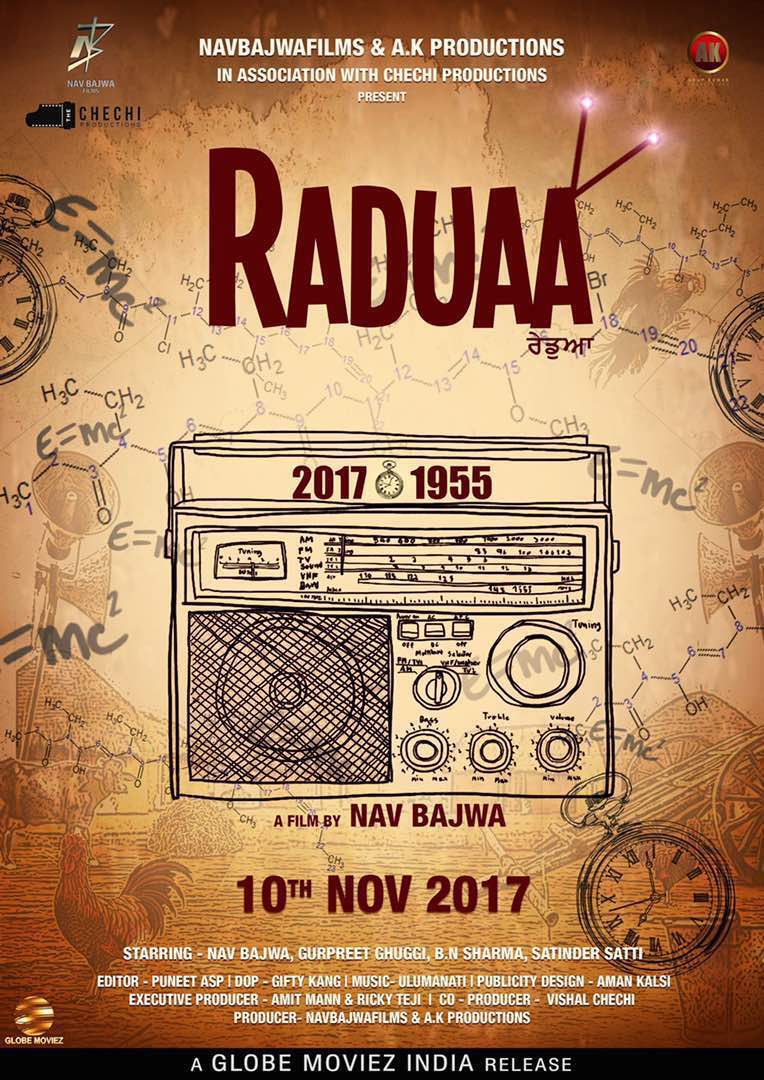 Produced under the banners of Nav bajwa films and AK Productions, the actor has promised that this flick is one of its own kinds in the timeline of Punjabi film industry. On this occasion, renowned actor B.N. Sharma, Nav Bajwa along with producer Anup Kumar were present at the launch.
Telling more about the movie actor Nav Bajwa as a director and lead actor in the movie said, "I am all set to direct my second movie after Ishquaa. Raduaaa is the first ever Punjabi science fiction movie which is based on Steven Hopkin's time and travel theory in which the movie characters are traveling from 2017 to 1955 through a radio almost 62 years backward in time and trying to help the village in various ways by their technical knowledge of 2017. The movie has a different storyline with a different character that audience will surely adore. Along with me in a lead role, Gurpreet Ghuggi, there are many more known faces who will act in this movie like BN Sharma and Satinder Satti."
Nav also shared 'We are specially taking care of entertainment and enjoyment for every age group specially kids, youngster and families. We are creating a special set for 1950's time hope everybody will like and appreciate it. He further added that this movie is shot at the locations in Chandigarh, Mohali and Banaur and has set a different mood.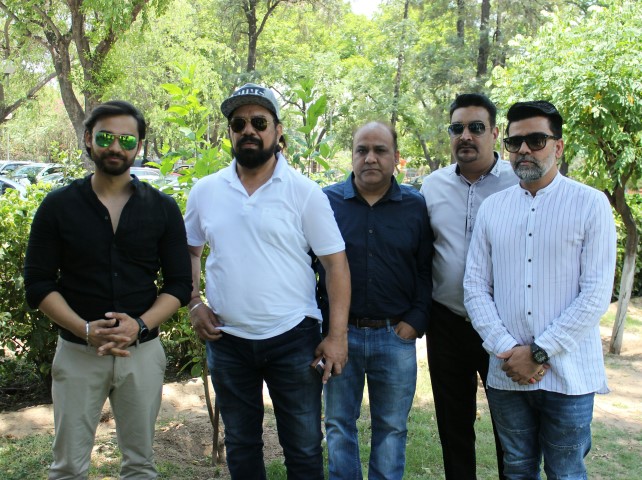 While speaking on the occasion, prominent name in music industry, and a man behind Honey Singh, Badshan and India's biggest musical group Mafia Mundir producer of the movie Mr. Anup Kumar said, "As an actor Nav Bajwa is a well renowned name in the industry and in a lead role in the movie. Entire team of the movie is very much dedicated and doing every possible effort to set new milestone in Punjabi movie industry. The movie is co-produced by Chechi Production (Vishal Chechi). The music of the movie is given by Ulumanati, DOP by Gifty Kang and edited by Puneet Asp.