First Installation ceremony of Rotary Club Zirakpur held: The Installation ceremony of Rtn. Karan Jaspal Singh as President  & Board of Director 2019-20 of newly formed Rotary Club, Zirakpur was held at Ramada Plaza Chandigarh Hotel, Zirakpur on Sunday evening.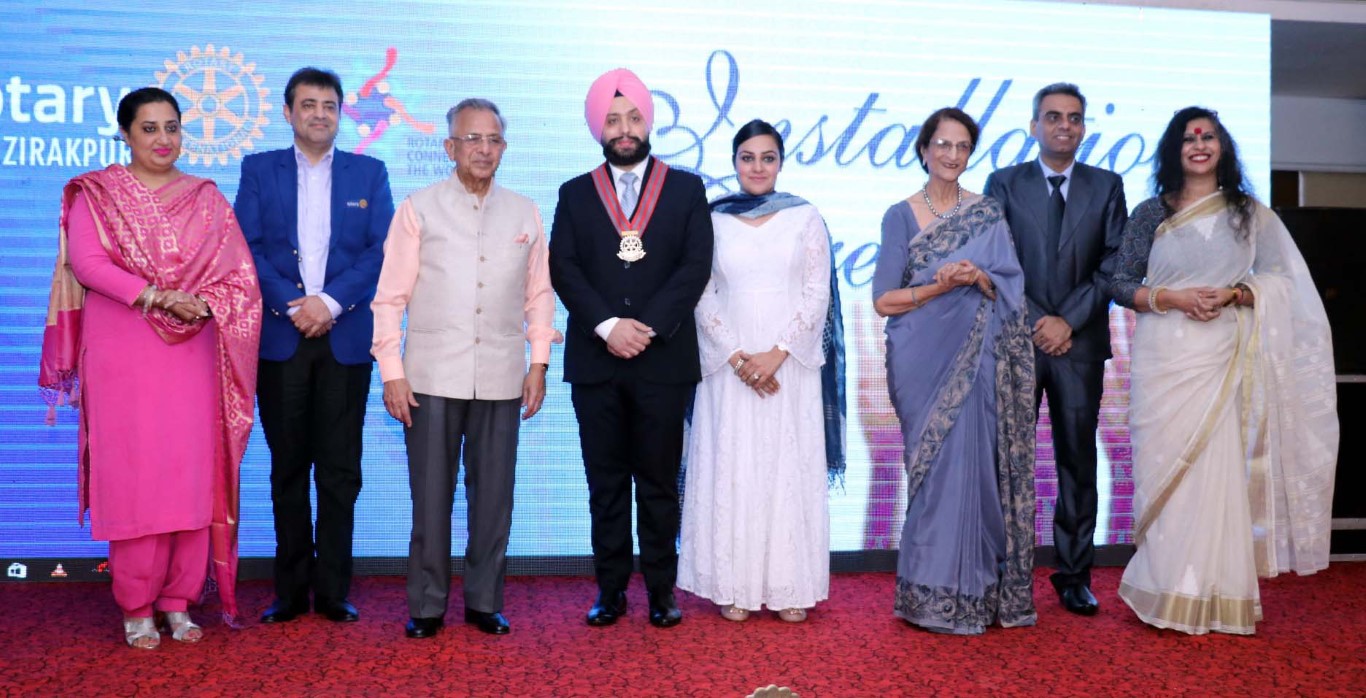 The charter of club was presented by PDG Shaju Peter and IPDG Parveen Goyal. The club which was formed recently, has been sponsored by Rotary Club Midtown and Rotary Club Chandigarh.
Rtn Rajendra K. Saboo past Rotary International President was chief guest during occasion. He has served Rotary International in many capacities and he has been District Governor, Chairman and/or member of various R.I. Committees in different years, International Assembly Discussion Leader, R.I. Director, R.I. President, Chairman of The Rotary Foundation Trustees and Trustee of The Rotary Foundation.
Mr. PJ Singh , Mr. AJ Singh from Tynor International and Mr. Kawaljeet senior advocate were guest of honours.
The other office bearers of club are; Rtn Parminder Singh- Vice President, Rtn Sharmita Bhinder- General Secretary, Rtn Dilraj Singh Sohi- Joint Secretary and Dr Vishal Dua – President Elec.
The board of members included; Rtn Rishab Sayal-Membership Chair, Rtn Jatinder Khattar- Rotary Foundation Chair, Bharati Kapoor- Director of vocation services, Rtn Ravi Sharma-Editor Bulletin, Rtn Rajesh Bhatia- Director of club services, Rtn Raj Gupta- Director international services and Rtn Kailash Chand Ramola – Director of club administration.
Interestingly under the guidance of PP Dr. VJS Vohra from Rotary Midtown and Rtn Saitaj Lamba from Rotary Club Chandigarh and Rtn CJ Singh , before its installation the club has already started its social work by accomplishing four projects in this month including blood donation camp, medical camp , self-defense camp  a pro-active traffic police project where 20 raincoats were distributed to Zirakpur traffic police .
Speaking during occasion, Rtn. Karan Jaspal Singh said that the future projects of Club included help in hands at  medical centers, water and sanitation at Zirakpur, , regulating traffic chaos with help of SP Traffic and signature projects under which self-defense classes will be conducted to teach self-defense technique to the students and residents of in-and-around area.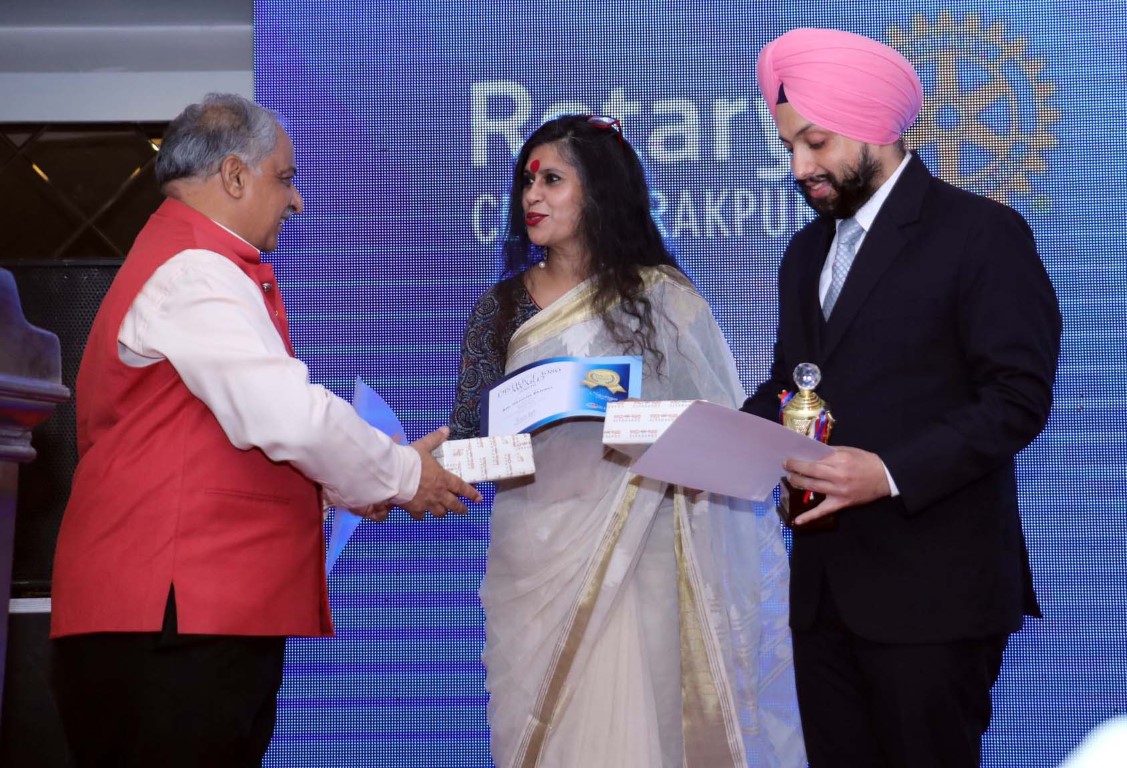 During occasion, special children from Chandigarh based NGO Empower Joy performed bhagra which was choreographed by Jas K Shan.
Rtn Sharmita Bhinder who is a co-founder of  Empower Joy said that when we talk of Rotary theme of 'Rotary Connect World', we cannot leave our special children who need to be brought into main streamline of society.
Meanwhile Ramada International was sponsor for installation ceremony.