NewZNew (Chandigarh) : On the third day of the 12th edition of India's Premier Biennial Agro Technology & Business Fair-CII Agro Tech 2016, a Kisan Goshthee on Fish Farming attracted a lot of farmers from far-flung areas from the neighboring states aspiring to take the plunge in fish farming for lucrative returns.
Mari culture and Aquaculture are not new but the space still remains unexplored in several parts of the country where the chief mode of income is farming, majorly crop farming!
Speakers for the session on 'Profitable Fish Farming in North India' included Mr Gurmeet Singh Bhatia, Vice-Chairman, CII, Punjab State Council; Mr Sukhwinder Singh Walia, Assistant Director, Fisheries – Patiala; Mr PS Malik, Joint Director- Fisheries, Haryana; Mr Gurjatinder Singh Virk, Progressive Farmer, Mickey's Fish Farm-Chamkaur Sahib; Mr Dharmender Singh, District Fisheries Officer, Punjab and Mr Vidya Sagar, Assistant Director Fisheries.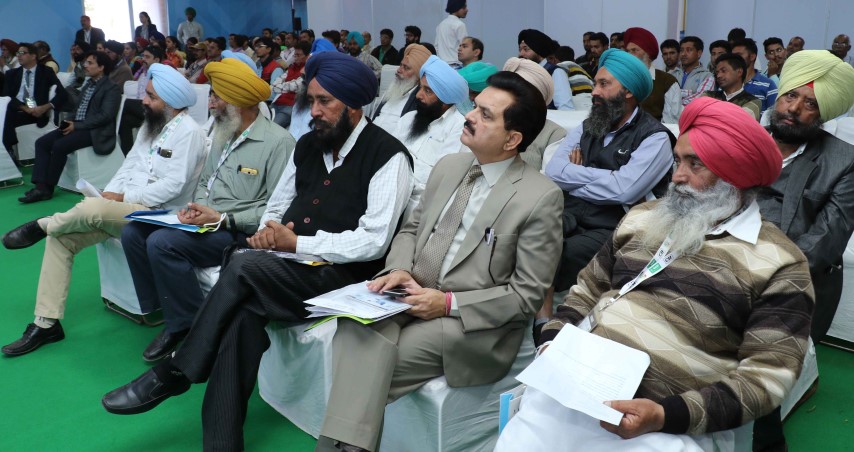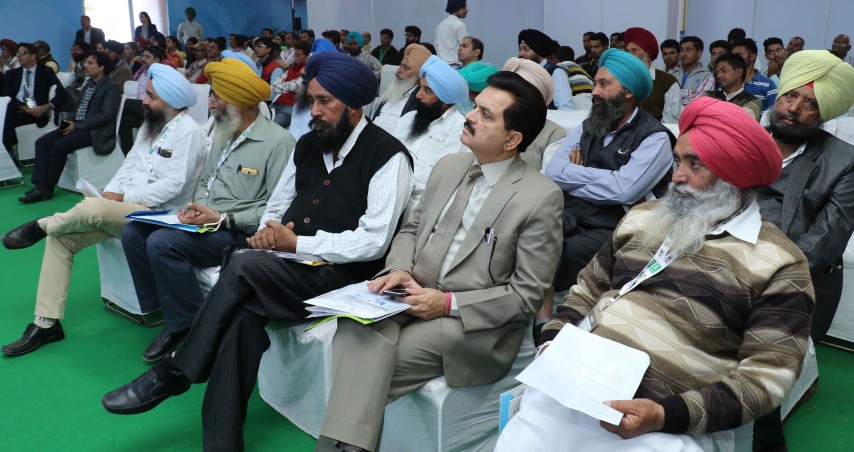 Coupled with the World Fisheries day, which is globally celebrated on November 21 every year by the fisher folk communities, the session included an insight on the future of Fish Farming in India and how can we increase the productivity to take India to the top position in fish production.
India, that stands among top three nations in fish production, China being the largest and the top producer, the aim of the Indian government is augment the production to take India to attain the top spot.
Mr Sukhwinder Singh Walia, Assistant Director, Fisheries – Patiala, emphasized on the importance of fish and urged the farmers to take up fish farming, which is indeed a very lucrative business, on a very high level. He says, "Our mission for the years to come is to produce more than 10 million tons fish, which will enable India to grab the first spot as the highest fish producing country. We understand that it is high time to use the wasteland or less productive land and convert it into fish farms that can help India in attaining the top position."
In the years to come, there will be a huge demand for fish across the globe, not just for satiating hunger but also for medicinal and other therapeutic uses. According to study, the consumption of fish meat annually is 19.2 kg per person per year globally, whereas this number is only 9.6 kg per person per year in India. Walia added that it is high time to boost this farming. He says, "We need to aware more and more people of the benefits of fish meat and need to market it well so that the consumption level increases which will ultimately enhance the production rate."
Toeing the same line, Mr PS Malik, Joint Director- Fisheries, Haryana, added that the Haryana government is all set to promote Fish Farming on a huge level. He said, "On the occasion of Haryana's golden jubilee celebrations Haryana has initiated the Blue Revolution in the state wherein we will be promoting fish farming with a great intensity. We have increased the subsidy for fish farmers. Now the government will offer 60 per cent subsidy which was earlier 20 per cent."
Malik added, "We will be introducing Pangasius fish during the year-long golden jubilee celebrations. This fish can weigh up to 1kg and will be a great source of income generation for the fish farmers. 20 ton fish can be produced per harvest and up to 5 lakh profit can be yielded from 1 acre land." Prime Minister Narendra Modi will be launching Haryana's 'Swarna Jayanti' celebrations from Gurugram.
Mr Gurjatindder Singh Virk, a progressive farmer who is doing fish farming for several years says, "There is a great potential in fish farming economically. It can yield rewarding results and can be great utilization for waste land. At the moment, China produces 6 times more fish than India because of better infrastructure, automated feeding techniques and automated oxygen dispensers. If we, as fish farmers, take care of these few parameters, I am sure we will easily achieve the 10 million ton mark in the years to come.
Fish farming is here to stay regardless of the prevailing adverse climatic conditions. It seems a ray of hope for farmers who own barren lands, less productive lands or swampy areas. It is not just rewarding but can hugely contribute to the national GDP and there is nothing fishy about it!