NewZNew (Chandigarh) – Teachers of Chandigarh benefited from 'Cambridge Professional Development Day', a highly interactive workshop conducted by Cambridge University Press. The workshop was lead by International Teacher Trainer – Simon Lind, Professional Development Manager, Cambridge University Press, International Education.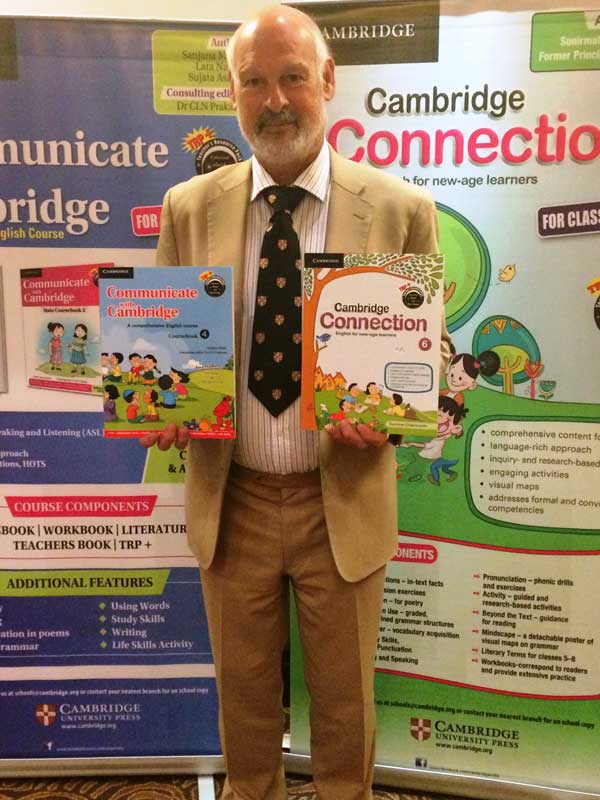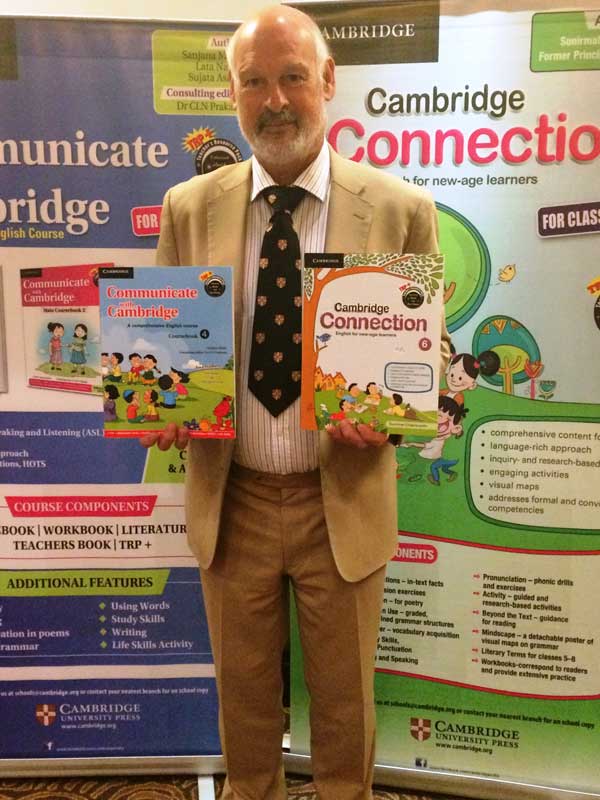 Simon Lind, Professional Development Manager, Cambridge University Press, International Education said, "By organising this series of workshops, we strive to introduce the key skill of critical thinking, which can be described as the ability to engage in reflective and independent thinking. Critical thinking is all about being an active learner rather than a passive recipient of information.  We aim to encourage schools and teachers to adopt this new style of thinking which requires you to think critically and find answers to not just what, but how and why too."
Speaking on the initiative, Ratnesh Kumar Jha, Managing Director, Cambridge University Press, South Asia, said, "Cambridge University Press has always aimed at introducing new and innovative ways to engage with teachers and students. The workshop with Simon Lind is aimed not only to empower teaching solutions, but also enhancing critical thinking."
Designed to help Schools and Teachers secure a lifetime of achievement from their pupils, the events provide quality, modern training and professional development that comes from Cambridge's tradition of excellence dating back to 1584. The teachers get a certificate from Cambridge University Press for attending the Cambridge University Press International Education Teacher Development Day, which culminates on 28th November 2015.
Strengthening its commitment to develop communication skills in teaching and learning, Cambridge University Press has also launched a new series of comprehensive new course in the workshop today- 'Communicate with Cambridge' for CBSE and 'Cambridge Connection' for ICSE. The course is designed with an aim to help students (level 1-8) grasp core language structures and enrich their expressions. The new series was launched by Simon Lind, in the presence of Mr. Anil Kumar, Director, Cambridge International School, Mr. K Sarai, Chairman, Satluj Public School, Mrs Harsimran Kaur, Principal, the Gurukul School and Arjun Bisht, from Cambridge University Press.
The series of workshop aims to engage with teachers from cities across India covering New Delhi, Bangalore, Pune, Mumbai, Hyderabad and Chennai.  In Chandigarh, the event saw participation of about 55 teachers from more than 35 schools like Saupin's School Chandigarh, St. John's High School, Chandigarh, St. Kabir Public School, Chandigarh, Satluj Public School, Panchkula etc. The seminar was conducted with interactive sessions aiming to encourage teachers to advocate critical thinking which will enable students evaluate their own thinking and behaviour on issues related to individual and community well-being.
With a particular interest in active, enquiry based learning in a bilingual international setting, Mr. Lind – an experienced and innovative teacher and trainer – held sessions of activities and ideas based on best practice inspired by leading educationalists and also draw on dynamic and exciting products from Cambridge University Press.