newznew (Pune) : Dr Naushad Forbes, President CII speaking at the inaugural session of  CII West Tech summit  focusing on Technology innovation mentioned that India should focus on increased investment in in-house R&D in all areas of manufacturing and also in Public Research, educational institutions etc. for overall growth and development. While referring to India's manufacturing potential, he stated that there is an urgent need to focus on skill based and capital intensive economy.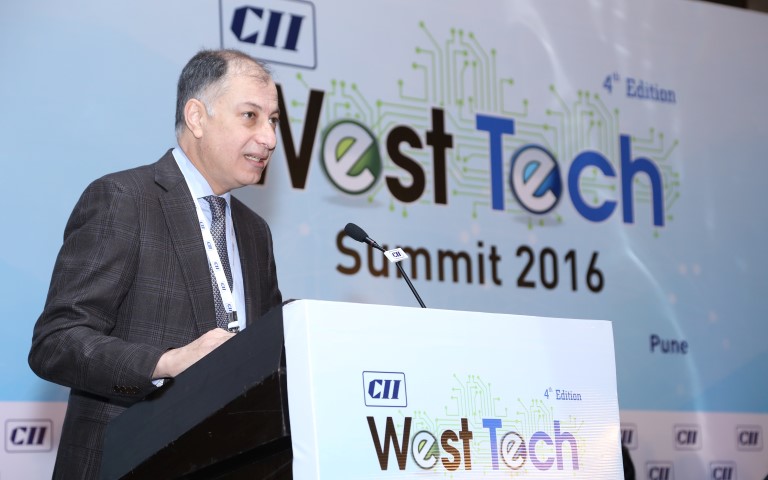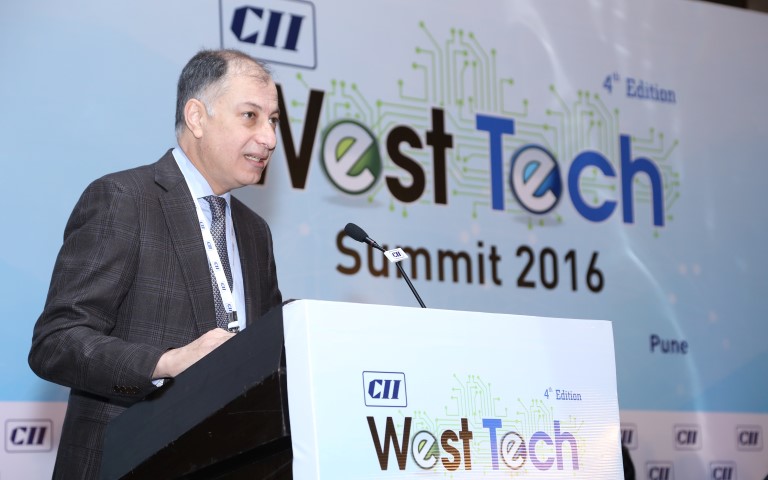 He also added that some of the major companies around the world spend almost equivalent to what Indian companies together spend on research and innovation. With a focus on growth of the new sectors like Aerospace & Defence, pharmaceutical, automobile, etc. Dr Forbes stressed on the importance of formulating policies that are favourable to creating an ecosystem for innovation.
While addressing the gathering, Dr Y S Rajan, Honorary Distinguished Professor ISRO and Chairman on the Board of Governor, National Institute of Technology focussed on Innovation as a license to mature technology. He said that all Innovation should be commercially viable and should benefit consumers at large. Continuous innovation is the order of the day, he said. He further added that there is an urgent need for Technology transfer right from the intermediate stage to the outcome stage, which would further create a wider base for innovation. More needs to be done in terms of implementation of actions to ensure that we are not losing out on time, he opined.
Sanjay Kirloskar the Chairman West Tech 2016 and CMD of Kirloskar Brothers Limited shared his perspective on the changing manufacturing environment across the world over the last couple of years. He said that while internationally there is a conscious decision on investments in research and innovation, in India we are yet to create a conducive environment for growth of research and innovation. He added that the government should also play an active role and support industry in terms of technology enhancement and research.
The summit is themed around "Technovation" combining the role of Technology and Innovation for industrial growth with focus on manufacturing sector. The Summit was organised by CII to deliberate on how industries should adapt to the changing times by investing in innovation and technology. Over the years, CII West Tech has been focusing on important areas like Growth Strategy, Best Practices sharing and Adapting to changing technologies.


Sudhir Mehta, Chairman, CII Western Region stated that innovation should be all pervasive and industry, academia and society need to work together to create innovation solution to address societal needs of the nation.
Shishir Joshipura, Chairman CII Pune and Mr Parag Satpute, Co Chairman, West Tech Summit 2016, Mr. Ninad Karpe, Deputy Chairman, CII Western Region also addressed the gathering.