This first-of-its-kind sports clinic is equipped with revolutionary cutting edge technology catering to the needs of not just athletes but anyone in need of orthopedic, neurological, musculoskeletal and cardiac rehabilitation
Fortis Hospital, Mohali today announced the first dedicated "Sports injury clinic" in North India in collaboration with Abhinav Bindra. It will be entirely dedicated to athletes and injuries related to sports.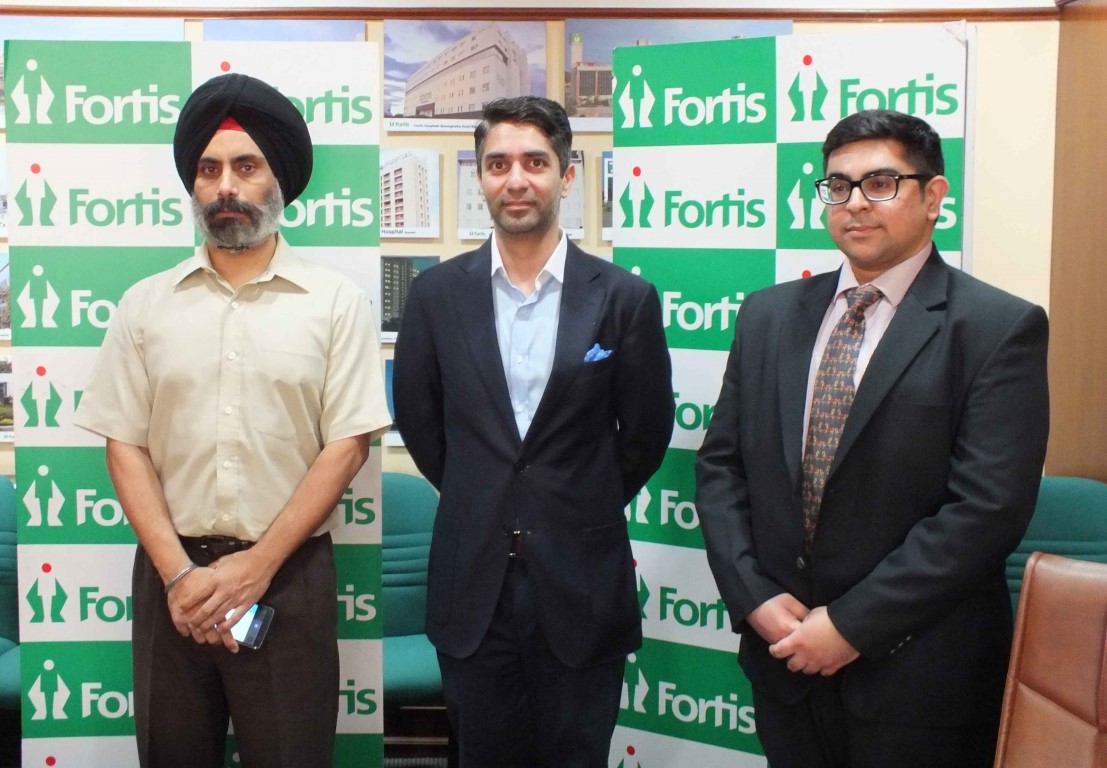 Mr. Abhijit Singh, Facility Director, Fortis Hospital, Mohali said, "Hips, knees, shoulders are some of the most common areas prone to sports injuries. So, this sports clinic shall cater to all such adversities with experts and Australian Orthopaedic & Sports Medicine surgeons."
"With a long-lived experience of working with athletes in Australia, this sports clinic holds expertise in hip sports injuries which no one else is doing in the region," added Mr. Ashish Bhatia, COO Region (North and East), Fortis Health Care.
Expressing his delight to be associated with Fortis Hospital, Mohali, retired professional shooter, Abhinav Bindra said, "During my sports career I was fortunate enough to have access to the best possible injury rehabilitation and sports performance facilities from across the globe. Post my retirement I was very keen to bring this to India as this is an area which is neglected in our country."
He further added, "Today, I can proudly say that what we have created at Fortis is world class and I am confident this will not just help athletes but the general population as well to lead a pain-free life. I am very excited to be working with Fortis, Mohali and especially Dr. Manit Arora."
Dr. Manit Arora, an Australian Consultant Orthopaedic and Sports Medicine Surgeon at Fortis Mohali, talked about the tie-up recently "What we are doing now is providing Olympic level care to the general population, we are providing world-class facilities for keyhole Orthopaedic surgery and rehabilitation for shoulder, hip, knee and back problems, along with soft tissue injuries. This tie-up will be a game changer for people suffering from various Orthopaedic ailments. The level of technology and patient care here is unmatched."
Syncing with thoughts Dr. Digpal, Performance Director of the ABTP Centers said, "I am happy to say that we have not just laid importance to get the best technology but also train our staff under the best experts from Europe. Nowadays every other individual is suffering from Musculoskeletal disorders mainly Osteoarthritis, back pain, and Knee Pain. With the introduction of this first-of-its-kind sports center, I am certain that we will be able to deliver results to our patients and improve their quality of life."
This association will cater to the people of Punjab, Haryana, Himachal and the Tricity Area. The immediate beneficiaries of the association will include both the sporting and athletic population, as well as senior citizens.