After Delhi-NCR and Jaipur, is first in this part of India to offer this safe and natural option for labour and childbirth
NewZNew (Chandigarh) : In a first in the Region, Fortis Hospital Mohali has launched the facility of 'Water-birthing', giving the mothers-to-be an internationally recognized method of natural  labour and delivery, which promises to help women experience comfortable labour by reducing the discomfort experience. After an overwhelming response to 'Fortis Mamma Mia' – a unique bouquet of fitness, wellness and information solutions to aid motherhood that the hospital launched last year, 'Water-birthing' reinforces the hospital's holistic focus on 'Mother and Child Health'. After Jaipur and Gurgaon, Fortis Mohali will be the first facility in this part of the country to add this new realm of natural birth for the moms-to-be.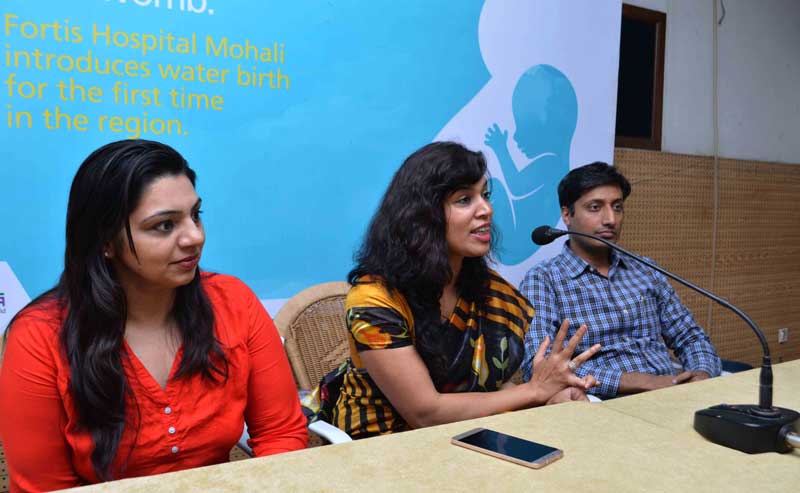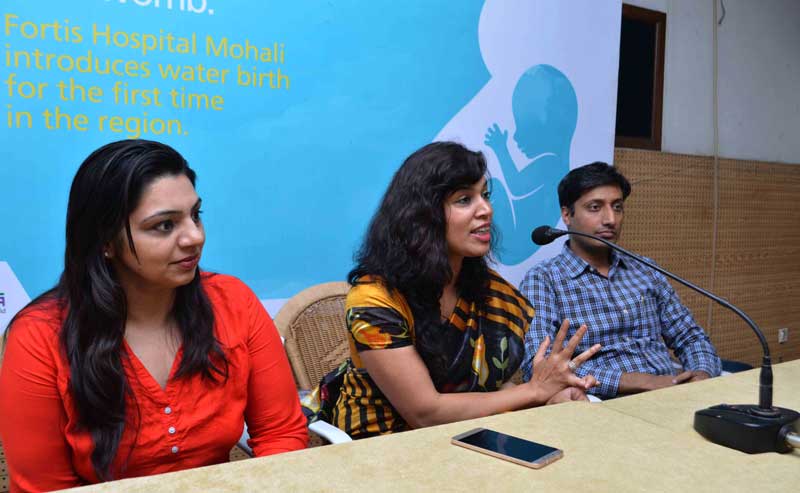 Talking about the new facility, Dr Swapna Misra, Senior Consultant, Gynaecology & Obstetrics, said, "The method reinforces our focus on natural birthing. Water birth is a process of giving birth in a specially designed birthing pool of warm water with constant temperature regulation, stringent infection control mechanism, water-proof equipment for foetal monitoring in water and trained experts in water birthing."
The Fortis Mohali team that was certified in 'Water-birthing' by Water Birth International during a workshop held at New Delhi includes Dr Swapna Misra, Dr Sunil Agrawal (Senior Consultant, Neonatology) and Dr Rabia Kapur (Childbirth Educator at Fortis Mamma Mia). The team has been trained by Barbara Harper; Midwife, Doula, Birth Educator, Founder of Waterbirth International and renowned author.
Apart from 'Water-birth', the hospital provides facilities like birth classes, doula and labour support services, antenatal and post-natal fitness sessions and counselling services for expectant and new parents.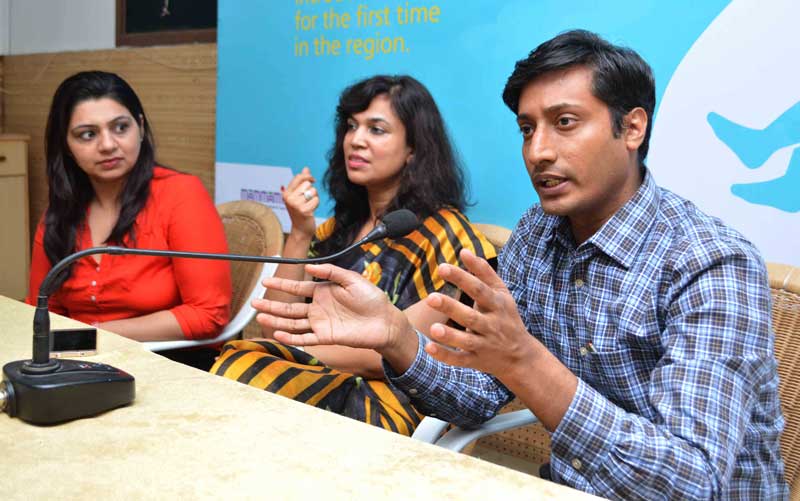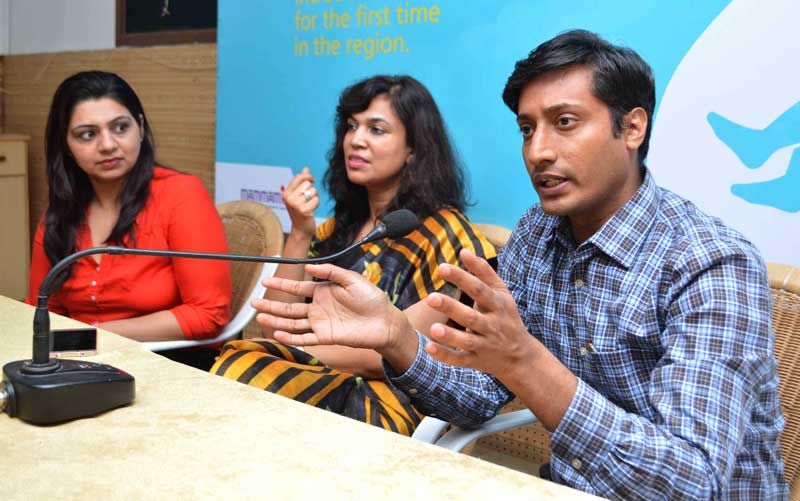 Talking about the advantages of 'Water-birthing', Dr Misra said, "It promotes normal birthing as the baby has already been in the amniotic fluid sac for 9 months and birthing into a similar environment is gentler for the little one and less stressful for the mother. As there is lower stress of labour and delivery, it also reduces maternal and foetal complications."
While many plan to deliver in water, there could be certain situations where a water labour and birth might not be possible. "If there is a leak of amniotic fluid before due date and the mouth of the uterus hasn't even opened, chances of caesarean sections go up. But we can still go the natural way by giving 'Water-birthing' a chance once the labour is established. Warm water is known to accelerate labour and once a mother-to-be enters the pool, her body relaxes and she can respond better. In such cases, the mother can opt for a relatively painless and equally safe method of delivering," she explained.
Throughout the process, the foetal heart rate is supposed to be monitored with waterproof Doppler. After birth, the baby is handled gently so that nothing stimulates underwater breathing, said Dr Agrawal, the Neonatologist. "Once the baby is born, my team and I will take over to ensure she is settled to the outside world," Dr Agrawal added.
Dr Misra said a specialized birthing tub with sterile environment, apart from water-submersible monitors, and a well-trained Paediatrics and Mamma Mia team complete the set-up for 'Water-birthing'. "Another huge plus is that the husband can be around as a support in the tub, if he wants to be," she added.
Explaining how safe water birth is, she said, "Just like a bed birth, a water birth is monitored by the mother's nurses and doctor. All parameters are considered and there are defined methods to deal with various scenarios."
Box:
Women's experiences of water for labour and birth are generally positive in terms of feeling relaxed, involved in decision making and feeling more in control (Richmond 2003; Hall and Holloway 1998).
Effects on women's experience of pain and use of analgesia reflect less use of epidural and less reported pain in labor (Cluett et al. 2004a).
The United Kingdom is promoting water immersion during labour and Water birth as a means of empowering and normalizing birth (Maternity Care Working Party 2007. In Cluett et al.)
Water immersion during labour is associated with no difference in labour duration, type of birth; five minute Apgar Scores, neonatal morbidity or mortality (Cluett et al, 2004b).