NewZNew (Chandigarh) : Continuing with the mission of knowledge generation, Chitkara University organized QuestIONS, -season -6 , a premier business quiz competition of North India on Saturday, 16th April 2016. The competition was held in Chitkara international School, Sector 25 Chandigarh. It had two separate chapters, Students & Corporates. 'Student Chapter' was attended by 300 teams from prestigious colleges and other institutes of Tricity, Punjab, Haryana , Delhi and HP which included from the leading institutions, IIM Raipur, Panjab University, Punjabi University, GNDU, Delhi University, Indraparastha University, Amity University.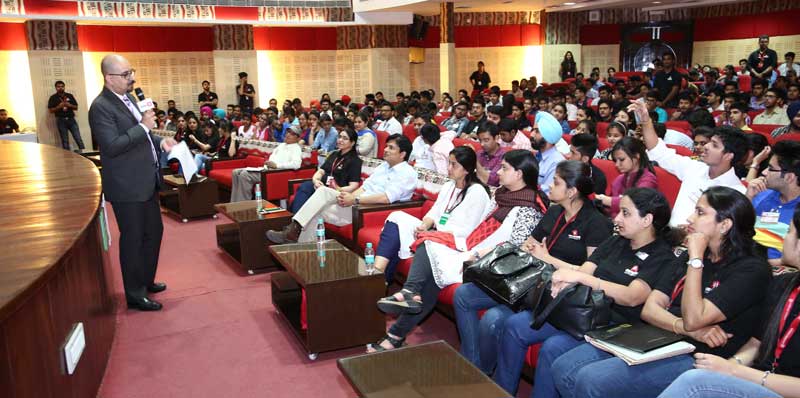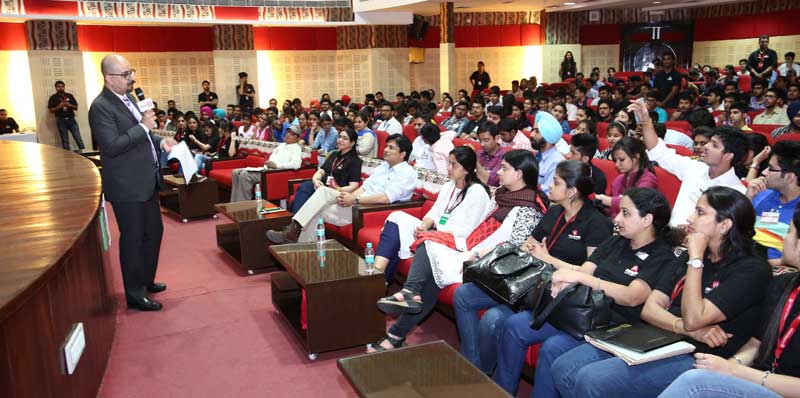 In the  'Corporate Chapter' of the competition 20 teams of professionals from various corporate houses such as Deloitte, Manpower Group, Infosys, Cadeploy, TT Consultants, WNS, eClerx, Indian Oil Corporation, locked horns. The excitement was palpable when teams from these colleges and universities of the region competed for the top honours.
Based on the scores in a written selector quiz, top 12 teams competed in two semi-final rounds and final was held among the best six teams. Adittya Nath Mubayi, Knowledge Entrepreneur & Founder, Quizcraft Global Knowledge Solutions (P) Ltd was the Quizmaster of the show. A respected name in quizzing circles around the world, Adittya is not only a great quizmaster but has nearly 1000 shows in his portfolio & is also ranked among India's top quizzers. In 2013, he represented India at the World Masters Quiz hosted by the International Quizzing Association in Liverpool, UK, for the world's sharpest quizzers. Adittya created the vibrancy and knowledge eco system around the auditorium.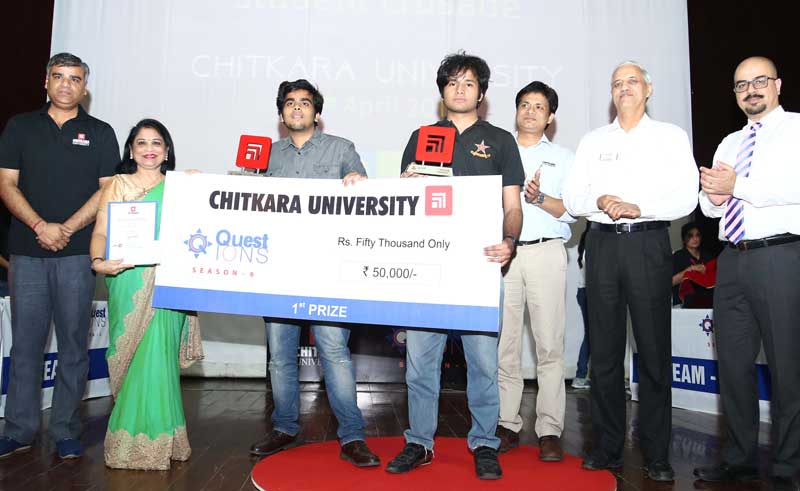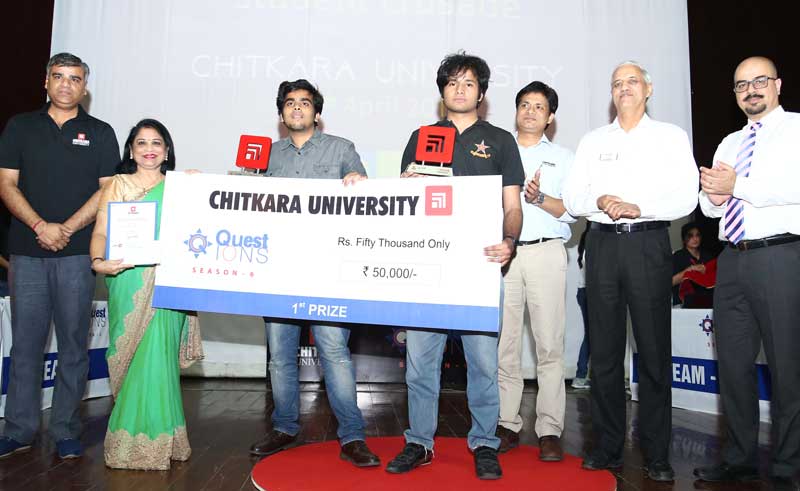 This quiz was a multimedia live stage show, with a variety of interactive and traditional question formats to showcase the content. The quiz ended with a high-speed, high-impact buzzer round, where teams made a dash to the top of the scoreboard. First and second teams in both chapters received a prize money of Rs 50,000 and 25,000 respectively, besides a host of consolation prizes.
First prize in the Students Chapter was won by Team from Delhi University : Apratim Chandra Singh and Tushar Anand (St. Stephen's college and Ramjas College , Delhi ), Second Prize was won by team from IIM Udaipur Sanish Samuel and Anand Desai .
Dr. Madhu Chitkara, Vice Chancellor of Chitkara University, inspired the participants and remarked that it is the intensity of competition that propels the success from within. She emphasized that in order to be successful, one must dress for success and business awareness is the dress for the success. She also appreciated the efforts of faculty members and students of Chitkara Business School who stood shoulder to shoulder for successful completion of Quest IONS Season 6. She also gave away the awards to the winners.