NewZNew (S A S Nagar) : Indo Global Colleges organized International conference with the objective of bringing together researchers, developers and practitioners from academia and industry working in all areas of computer and communication technology. It   was organized specifically to help computer industry to derive the advances of next generation computer and communication technology. Researchers Informed about the latest developments and technical solutions in the areas of Hardware & Software Design, Distributed & Parallel Processing, Advanced software Engineering, etc.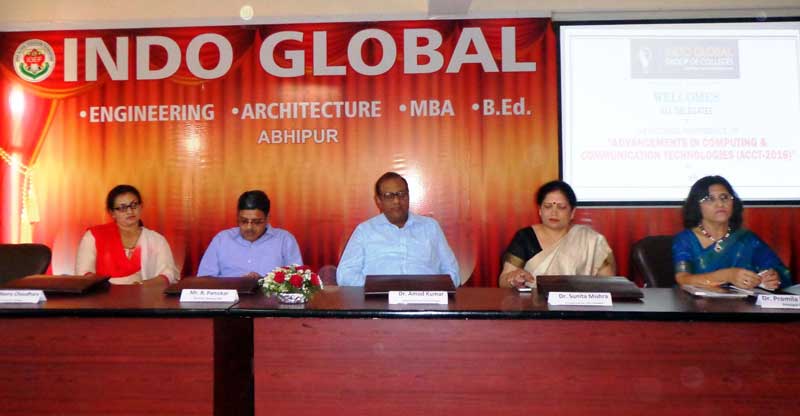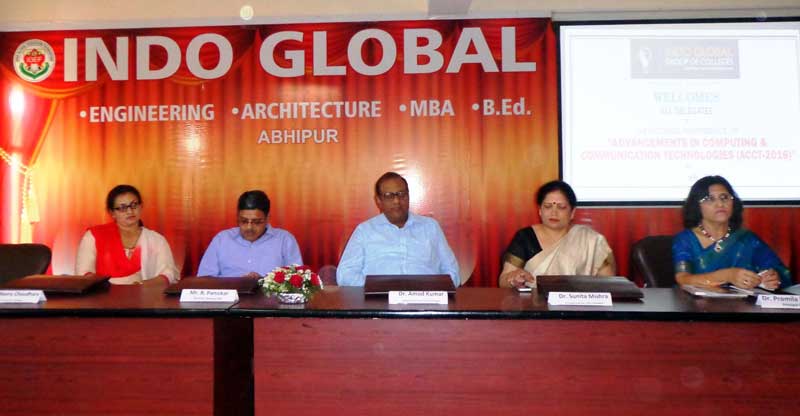 Neeru Chaudhary senior assistant professor Punjab University Chd, Dr. Amod Kumar Chief Scientist at CSIO, Dr. Sunita Mishra Principal scientist and Head of the Department of Ubiquitous Analytical Instruments and R&D support division at CSIRCSIO,Dr  Sunita Mishra Dean welfare in Academy of Scientific  and Innovative Research (AcSIR) at CSIR-CSIO, Chandigarh & adjunct professor of BESU West Bengal  were key note speaker at the moment.
While speaking at the moment Chairman of the Indo Global Colleges said that nowadays world has shrunk into a global village so we need to pool our knowledge, our efforts, our thinking and sink our differences, if any, to restore the past glory. According to him we have great challenges to confront and huge problems to overcome. According to him collective strength, hard work, harmony, and transparency are the only weapons to surmount all the hurdles to excel and to offer solutions to the diverse problems that beset our society. Only then, we can hope to see the expansion of knowledge and science into a wider culture.