Fortis Mohali leads with maximum e-consults in the country:  Fortis Hospital, Mohali, has taken a lead with maximum number of e-consultations in the country, out of the 23 hospitals across the network in India.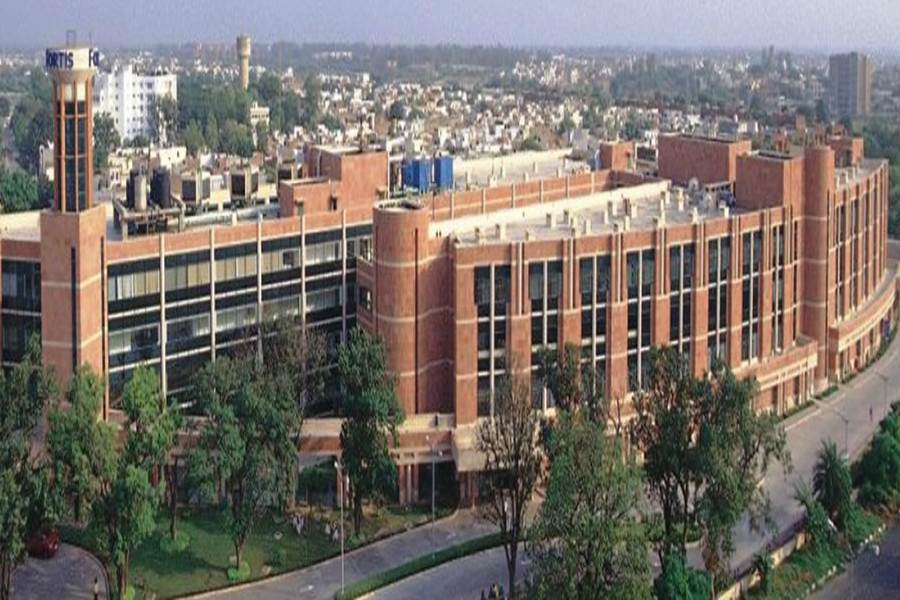 Fortis Healthcare had rolled out online consultations for patients in 23 hospitals across the network in India a few weeks ago. As the country continued with COVID 19 lockdown, the step was conceived to continue patient care services without risking the health of patients or doctors. Both tele-consults as well as video consult services have been running successfully with encouraging responses from patients.
Out of a total of 8000 consults, Fortis Hospital in Mohali saw the maximum number of e-consults at 1539 followed by Fortis Memorial Research Institute (FMRI) in Gurgaon at 1330; followed by Fortis Hospital, BG Road in Bengaluru with 1117 consultations since the start of this service.
Dr Ashutosh Raghuvanshi, Managing Director & CEO, Fortis Healthcare said, "E-consultations are being organized to ensure the continuity of care for post-surgical upcountry patients. For example, a patient from Uttar Pradesh or Bihar who has undergone a CABG can follow up with their surgeon to confirm that all recovery milestones are being met. Patients who have a disease which requires periodic monitoring (for example – a senior citizen with diabetes and/or hypertension) can share the values with his doctor via an e-consult and discuss if the parameters are okay. Expectant mothers can share their general health progress with their obstetrician, restricting in-hospital visits to single digits to protect against COVID 19 and possible transmission to the fetus."
Fortis Hospital in Noida at 537 and Fortis Hospital in Mulund in Mumbai at 290 e-consults has seen encouraging trend. The online consults take place during the regular OPD hours at normal OPD rates. The doctors from specialties like Neurology, Gynecology, Gastroenterology, Rheumatology, Orthopedics, Neurosurgery, Pediatrics, Nephrology, ENT, Mental Health and Internal Medicine are providing online consultations as of now.
Fortis is offering telemedicine or video consults where patients are unable to visit the hospital. Some of beneficiary patients of e-consults are those who need continuity of care post-surgical residing far from the hospitals, patients with chronic disease management with a requirement of periodic monitoring as well as pregnant ladies for minimum exposure to a vulnerable external environment.
The patient can call the hospital board line, visit the website or use my Fortis application to request a call-back. Then a link is shared with the appointment time and preferred mode of interaction (video or telephone). SMS and WhatsApp's have also been shared with the patient database to help them book a tele or video consults via the link – https://bit.ly/2Xw66xC