Four ways social media can be used in a successful online marketing strategy for your business: Social media is a great way of connecting with family and friends from all over the world, especially during these current times of the ongoing coronavirus pandemic.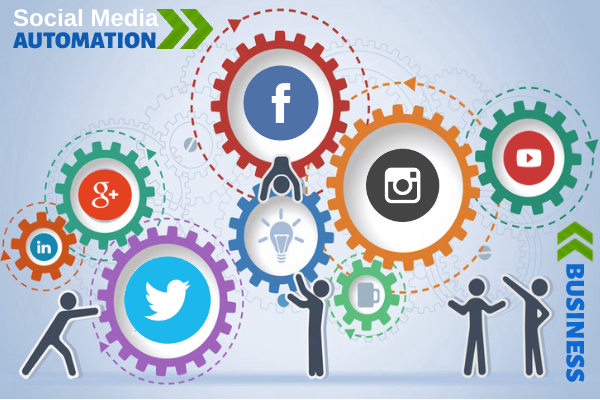 However, it is also a hugely important tool for online marketing. Here are four ways social media can be used in a successful online marketing strategy for your business.
Ensure that your content provides value
It might seem counter-intuitive at first compared to traditional hard-sell methods of marketing, but the key to social media marketing success is not to be overly promotional. Instead, provide followers with high-value content. This might be an informative article from which the reader learns something new, sees an entertaining video, or even a humorous tweet. Ensuring that your social media platforms consistently post interesting content is a sure-fire way of increasing followers, and with that potential customers for your business. You do not have to completely forego promotional posts either – according to the one-in-seven rule, for every one promotional post, six should be content-based. 
Advertise on social media platforms
With millions of people all over the world using social media platforms at every hour of the day and night, having an advertisement on one of these sites can be hugely beneficial. One way of achieving this is through a paid social campaign. Simply put, this allows you to target potential customers on their social media platforms using the highly targeted ad placements offered by Twitter, Facebook, Instagram and Pinterest; more information can be found on clickintelligence.co.uk. You could also approach a blogger to host advertisements on their blog, in addition to sponsored posts and paid reviews. This might have the added benefit of building a mutually beneficial relationship for both of you for years to come. 
Use social media for market research 
Your social media platforms can provide you with an excellent base from which to conduct genuinely useful market research into your customer base. Social media analytics tools enable you to learn who exactly is visiting your various social media platforms: their age, location, and gender, amongst other information, allowing you to build a clearer picture of exactly who your customer base consists of. You will also learn exactly how long on average people spend on your sites and on particular posts, information which can be used to inform your future content. You could also use your social media sites to carry out specific market research through questionnaires and directly conversing with your followers. 
Keeping up with social media can become very time consuming, and you may quickly find that you lose hours down the internet rabbit hole that you cannot afford to lose when running a business. A social media scheduler such as later.com can be used to help you manage your time more effectively, allowing you to schedule posts for publication ahead of time, eliminating the need to be on your accounts continuously.