Six Semi-Finalists for Fourth BSV Hackathon Announced: Bitcoin Association, the Switzerland-based global industry organization advancing the mass adoption of the BSV blockchain, has announced the six semi-finalists for the fourth BSV Hackathon, a competition for developers to build applications and platforms on the BSV blockchain under an overall theme.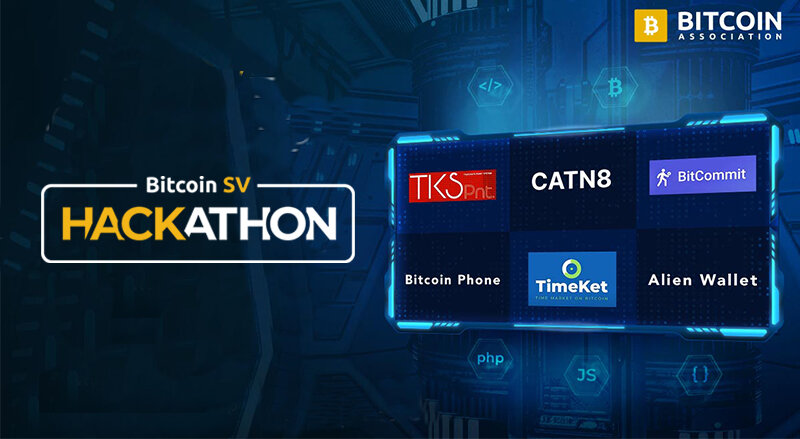 The coding period started on June 14 and ended on July 26. An extended six-week coding period has been provided following the success of the third BSV Hackathon held last year that used an eight-week coding period and had a total of 400 participants and 42 final projects submitted.
This time, the theme is a bit more challenging than past ones, and entrants are tasked to develop a peer-to-peer application on the BSV blockchain using the recently released SPV Channels and the Merchant API (mAPI). Applications must maximize the unique capabilities of the BSV blockchain, which includes unbounded scaling and high throughput. The six entrants who have made it into the semi-finals are the following:
Alien Wallet (Tom Middleton) – Bitcoin SV wallet that leverages Simplified Payment Verification (SPV) as well as a pay-to-order hash function.
Bitcoin Phone (Joe Thomas) – Voice-over-Bitcoin protocol which can transmit audio between users over Bitcoin transactions by leveraging the non-finality of nSequence to enable close to real-time data streaming.
BitCommit (Gary Miller, Vince Miller) – Trustless fitness competition application that leverages both micropayments and smart contracts.
CATN8 (Marcel Gruber, Dave Foderick, Thor) – Micropayment-based online video streaming platform which offers a fully featured SPV wallet implementation.
TimeKet (Joonyeong Park, Youngjin Jang, Seyoung Jang) – Unique SPV wallet service which offers integrated systems for reservation and payment validation.
TKS Pnt (Meta Taro) – Point tokenisation system designed to be used by merchants and their customers.
Despite the increased difficulty level of the requirements this year, BSV Hackathon proponents and sponsors are impressed at the quality and innovativeness of the final projects submitted.
"Working with all-new technologies—just like we tasked participants in the fourth Bitcoin SV Hackathon with doing with SPV Channels—is never an easy proposition. But challenging situations often lead to innovative solutions, which we've certainly seen with the standard of entries in this year's Hackathon. Having worked intimately on introducing the Bitcoin SV implementation of SPV Channels, I've been intrigued to see how developers would approach it—and for a first foray with this new technology, I've been impressed with the early returns we've seen so far," nChain CTO and BSV Technical Standards Committee Chair Steve Shadders added.
"With a challenging theme and complex requirements to remind developers about the often-forgotten P2P aspect of Satoshi's intended Bitcoin system, it's been impressive to see the different approaches employed by our participants. I congratulate all the semi-finalists and look forward to seeing who are selected as the three finalists," Jimmy Nguyen, founding president of Bitcoin Association, said.
The three finalists will be flown in to The Sheraton, Times Square in New York where the CoinGeek Conference will be held on October 5 to 7. Each will get a chance to present their final projects on stage, and they will be judged by a panel of experts in blockchain technology, as well as the live audience.
The first-place winner will take home a whopping $50,000, while the second and third placers will be awarded $30,000 and $20,000, respectively. All prizes are payable in BSV. In addition to being able to attend the three-day conference, the finalists will also get a chance to meet top executives and professionals in the blockchain space—maybe even secure an investment.