WWICS Group associated with Max Hospital to provide free medication
A free medical camp was organized by WWICS in association with Max Hospital. The medical camp was held in a primary school compound in Kane Ka Bada, near Masol village, Mohali district. Internal medicine specialist, orthopedics, ophthalmologist and gynecologist doctors along with paramedical staff from Max Hospital rendered their services in the camp.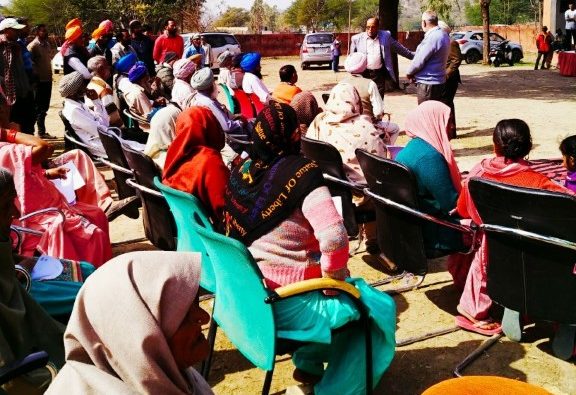 More than 200 patients, including men, women and children suffering from different ailments attended the camp. Experienced doctors treated the patients and prescribed different drugs. The paramedical staff dispensed free medicines to patients and also counseled them to follow the medication. More than 100 patients have been diagnosed for further treatment related to Cataract, gynaecology, orthopedic, urology etc, and free consultation will be provided for eye patients at the hospital. The medical camp also saw doctors educating the villagers about the importance of personal hygiene to ward of diseases. As many skin problems prevail in the area, the villagers were advised to boil water before consumption.
Lt Col BS Sandhu, Chairman and Managing Director, WWICS Group along with the Guest of Honor Mr. A.S. Chatha, former Chief Secretary Punjab motivated the villagers and asked them to get regular health check-ups done. "WWICS Group is committed towards public welfare and undertakes a number of CSR activities in larger interest of the community, especially in the area of health, education, women empowerment and childcare apart from supporting a few other Not for Profit efforts . We are hoping to organize regular free medical camps in the area to help support the families."
"Col Sandhu is a noble man and we are proud to be associated with WWICS Group for such a noble cause. We shall see whatever support we can render to them to help the rural communities through more such health camps," said Dr Harpreet, a senior doctor from Max Hospital, who was also at the camp. The medical camp concluded on a positive note and the patients left well-attended. More such camps will be held by WWICS Group in coming months.