INDO GLOBAL COLLEGE, ABHIPUR EMERGED AS WINNER AT NORTH INDIA CYBER SECURITY HACKATHON
Team comprising of Rajat Sharma, Sonu Yadav, Vishwajit Mandal and Rahul Kumar of Indo Global College, Abhipur emerged as the winner at North India Cyber Security Hackathon organized by US Embassy, New Delhi & Learning Links Foundation in association with Cyber Security Research Centre, PEC University, Chandigarh at ISB Mohali Campus.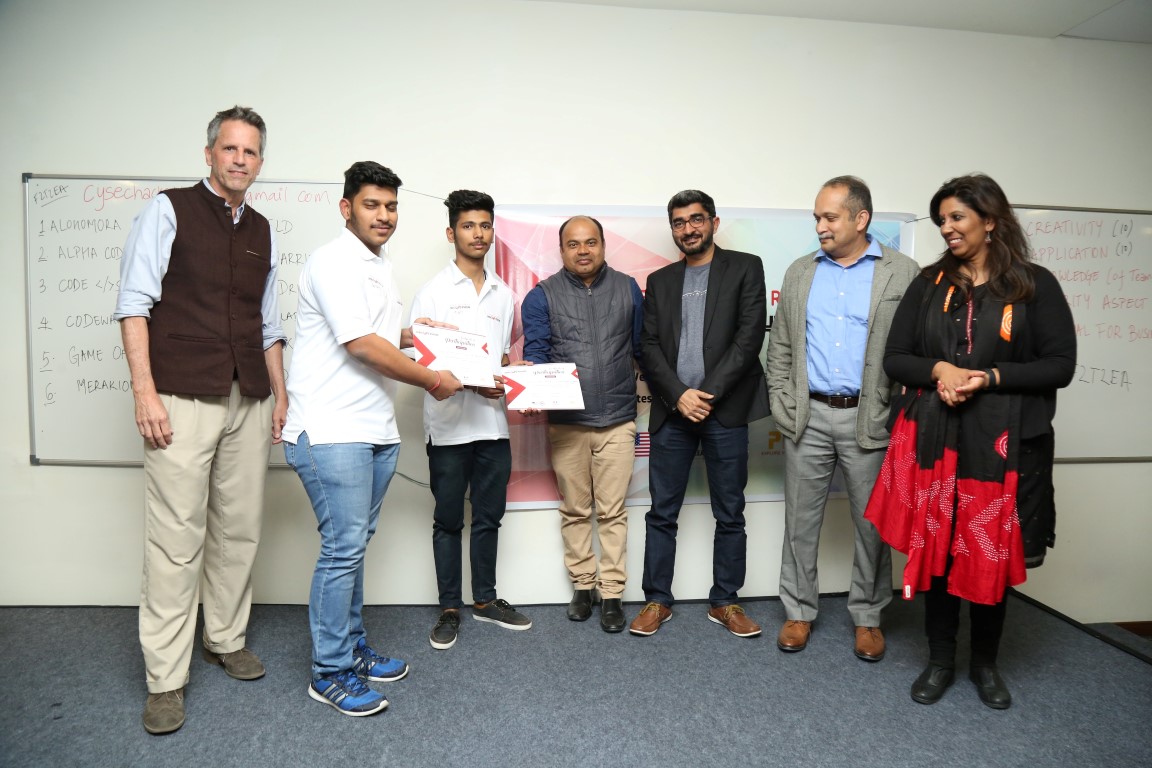 The winners who presented an ideal buying platform between a vegetable vendors and consumers through their innovative app – Sabziwale received a seed funding of Rs. 50,000 to accomplish their project. The combined team of Gautam Jain of The British School, Chandigarh & Mohit Thakur of Arya School, Nabha consoled with second position who won Rs 30,000. Runner up team presented a solution on Credit Card Hacking. Both teams will represent Punjab at Finals of Nationals which is scheduled in New Delhi in the month of April this year.
The hackathon saw participation from academia, industry and government, experts in form of jury which includes Steward E Davis, Program Director, US Embassy, New Delhi, Dr. Divya Bansal, Head, Cyber Security Research Centre, PEC University, Chandigarh, Mr. Ashish Grover, Co-founder, uTrade Solutions; and Mr. Narayan Iyer, President, Science Society of India, Gurjot Singh Kaler, DSP, Cyber Crime Cell, Punjab Police and Jay Ram Singh, Technical (Lead), IDS Infotech.
This three day-long event on themed on Cyber Security witnessed a massive participation around 60 hackers, coders, programmers and web developers who came together to build solutions for cyber security and tackle challenging problems.
As per the information reported to and tracked by Indian Computer Emergency Response Team (CERT- In) over 53,000 cyber security incidents like phishing, website intrusions and defacements, virus and ransomware attacks were reported in the country during 2017. The objective of the hackathon was to create awareness on the scope, opportunities and challenges in the area of cyber security and build capacity among youth in North India in this field by encouraging them to build innovative solutions for cyber security issues. The event saw a participation of around.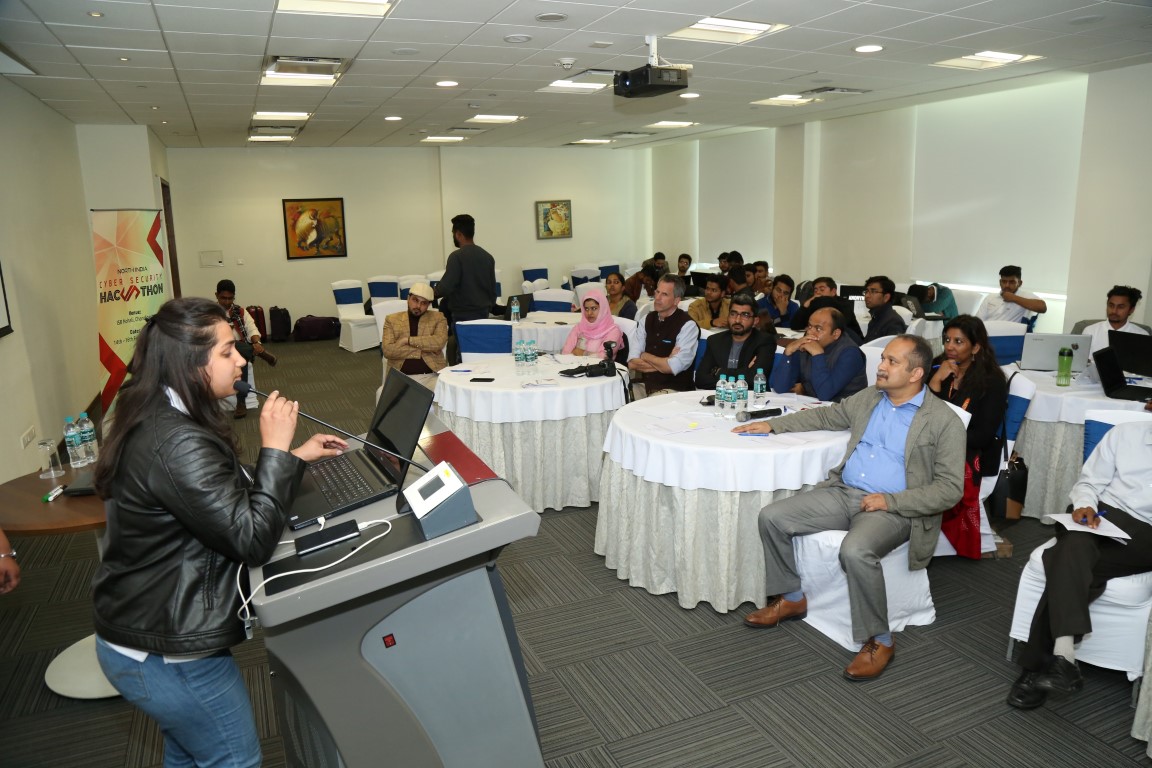 According to Dr. Divya Bansal, Head- Cyber Security Research Centre, PEC University, Chandigarh, "Most of the financial institutions and the government are the targets for nearly 40% cyber attacks, including phishing, denial of services attacks and ransomware. The government is also taking efforts on strengthening the cyber security ecosystem to push adoption of digital services in the country."
During the last three days, the students focussed on developing solutions focussing on security features for various applications that enable e-transactions and public services. Some teams explicitly showed security vulnerabilities widely present in real world and suggested possible solutions.