Frontizo Business Services inaugurated its new contact center in Panchkula: Frontizo Business Services (a JV between the Patni Group and Amazon Asia Pacific), today announced the inauguration of their state of the art new contact centre in Panchkula.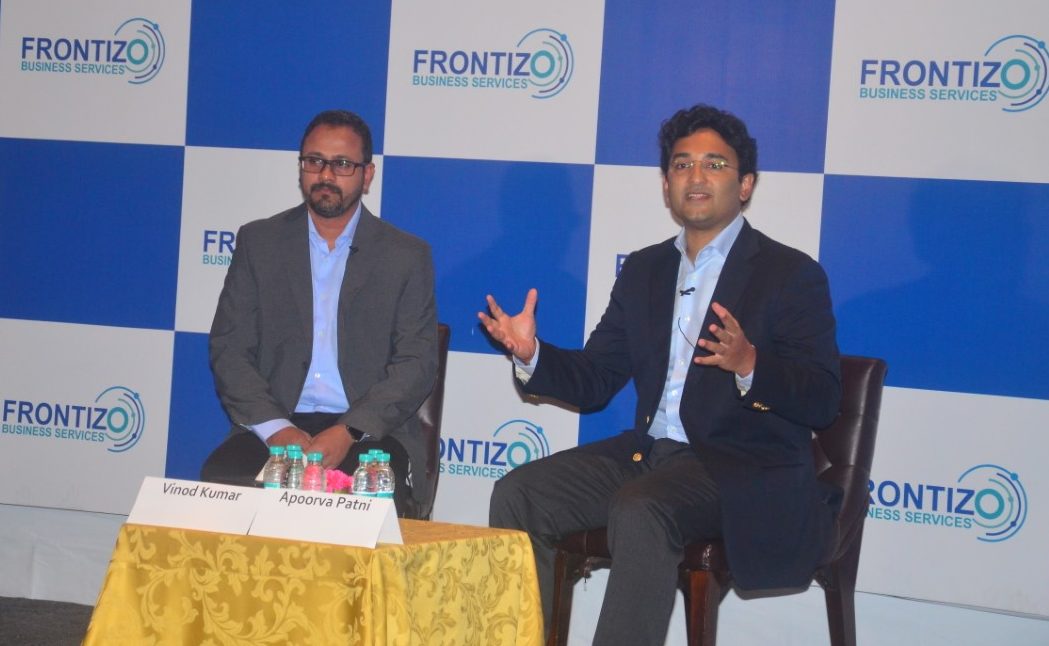 The new center will see Frontizo Business Services hiring up to 1000 people in different roles by the end of FY 2019-20. The center opens with 50 customer services agents, which will increase to 350 employees by Diwali and then be ramped up to close to 1000 employees by March 2020. The hiring would happen from the Hindi speaking regions around the center.
Frontizo will be servicing Amazon's customers in Hindi from the Panchkula site thus enabling Amazon to service Hindi speaking customers who constitute a sizeable number of their customer base in India.
A highlight of the hiring would be the sharp focus on maintaining gender equality and ensuring diversity. Close to 40% of those hired would comprise of women.
Frontizo Business Services, which services Amazon customers, also will be offering many special benefits for all it's employees including transportation, medical insurance as well as cafeteria facilities.
The setting up of the center in Panchkula would help in creating the required ecosystem of more people coming to live there, the establishment of more ancillary businesses like retail spaces, entertainment, food and beverage outlets and lifestyle requirements. All of which together have the potential of creating yet more jobs in the area.
The mission of Frontizo Business services is to be the 'gold standard on customer obsession by focusing on delighting the customers.' This has been recognized by Amazon, which has awarded Frontizo with the Customer Obsession Award (given to the best service provider in the Amazon Global Outsourcing network) three times in 2018 and twice thus far in 2019.
Speaking on the launch, Mr Apoorva Patni, of the Patni Group (the key investor in Frontizo Business services) said, 'It makes me proud that Frontizo is spearheading our mission of customer centricity with innovative solutions to serve the Indian consumer. I am also humbled to be a part of the promising future for the Panchkula community and the impetus we are giving to it by this 1000 people center.
Mr Vinod Kumar, MD & CEO – Frontizo Business Services added, 'Our vision is to transform how India buys. We at Frontizo will look at every opportunity to address customer needs in a fast changing environment. It is also a unique opportunity to help in the important area of job creation, and skill building. This center will set great new standards in customer service.'
For more details and job opportunities, log onto www.frontizo.in
Know More About Frontizo
Frontizo is a Joint venture between the Patni Group and Amazon Asia Pacific, focused on transforming the way India buys online through world class customer service solutions that service e-commerce customers in India. They provide customer support through various channels like E-mail, Chat and over Phones in English and Hindi with other languages planned in future.
Know more About the Patni Group
The Patni Group is one of the pioneers of the IT services business in India.
Today, the Group has two IT Services companies – PCS Technology and Kalpavruksh Systems , which provides IT Services to Clients across Northern Europe.
The Group is also present in the Healthcare sector through their healthcare venture 'CURRAE Specialty Hospitals', which has set up 4 green field Hospitals across 3 formats i.e. ortho-spine, integrated women care (Gynaec, IVF & birthing) and eye care. CURRAE has been awarded the fastest growing Healthcare Brand in Asia by WCRC and Brand Excellence. 
The Group also manages the CURRAE Healthtech Fund, India's leading Sector Fund with 18 investments, focused on backing entrepreneurs disrupting healthcare through technology.