FunFoods' 'Peanut Butter All Natural' launched: Dr. Oetker, leading purveyor of Western food to India has expanded its Peanut Butter range under FunFoods brand with the launch of Peanut Butter All Natural. Made from 100% peanuts it contains 33% natural protein, one of the highest in the category.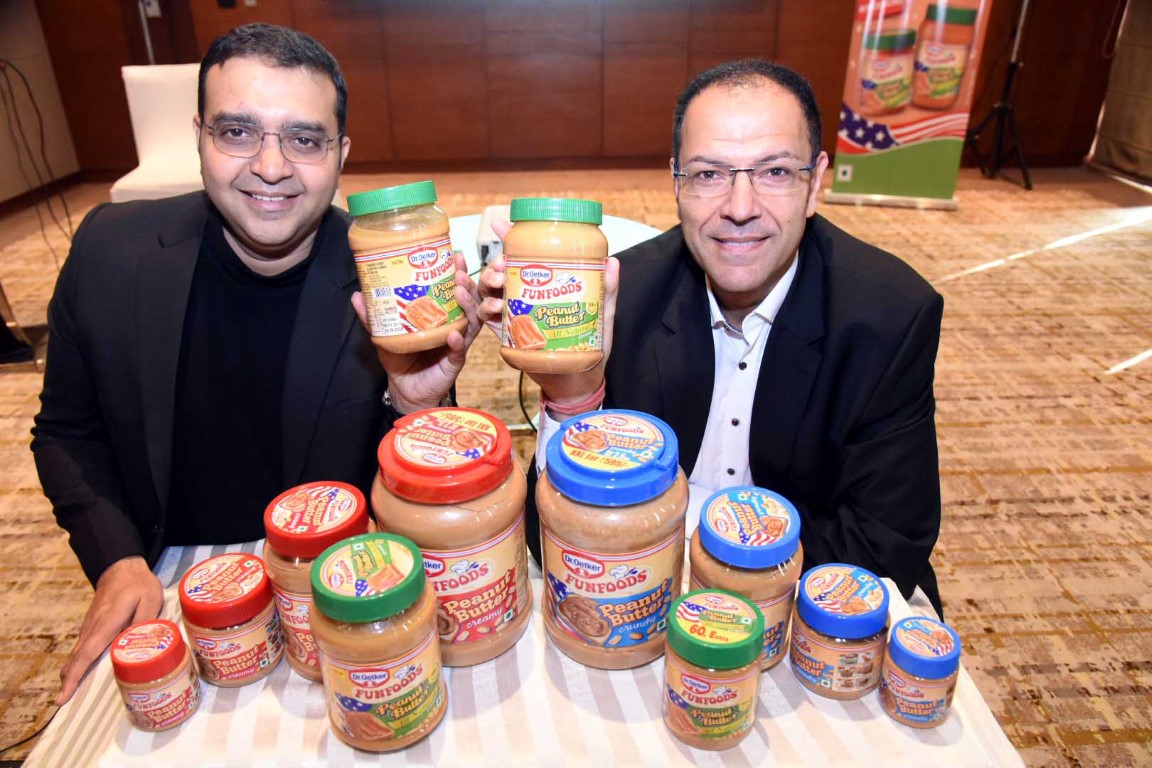 It is specially designed for fitness enthusiasts and health seekers who are on a constant lookout for products that suit their active lifestyle. It comes in an all new texture named 'Ground' which is essentially creamy peanut butter blended with tiny bits of peanuts.
Speaking on the launch, Oliver Mirza, MD & CEO Dr. Oetker India and SAARC, said, "We are delighted to launch a new variant of Peanut Butter which is all natural with one of the highest protein contents in its class. We are confident that the new product will be loved by consumers as much as our classic Peanut Butter range."
Devarshy R. Ganguly, VP- Marketing, Dr. Oetker India said, "Our overall growth in Peanut Butter category has been driven by a slew of measures such as driving penetration through new recruiter 150g SKU and educative promos like the Peanut Butter and Jam combo. Our latest offering is highly relevant for consumers who lead an active lifestyle and look for natural products with high protein content."
Meanwhile a consumer study commissioned by Dr. Oetker across seven cities revealed that the category is segmented into three profiles namely taste seekers, health seekers and novelty seekers. The key barriers that emerged were unknown taste, affordability, lack of usage understanding and specific product needs for the health seekers.
In 2019, brand's efforts were focused on overcoming these barriers, such as the launch of 150g peanut butter recruiter pack priced at INR 69/-. It aims to drive affordability and access.  Educative promo of Peanut Butter and Jam (PB&J) was aimed to teach consumers how to enjoy one of the tastiest combinations.
Recipe digital content and influencers are being used effectively to educate consumers on the usages of Peanut Butter. Now with the launch of Peanut Butter All Natural, brand aims to address the needs of health seekers.
FunFoods Peanut Butter All natural is made with 100% high quality roasted peanuts that deliver 33% natural protein. It is also vegan product and contains no added sugar, salt and emulsifiers and preservatives. It is a rich source of Vitamins (B3, B6 & E) and natural antioxidants (tocopherols).
It also contains MUFAs (Monounsaturated Fatty Acids) which are good fats with many health benefits. The new peanut butter is available in two pack sizes and has an appealing green colour label design which stands out on shelves and highlights the naturalness of the product.
FunFoods Peanut Butter All Natural is aggressively priced at INR 159/- for mid-size pack and INR 275/- for large pack, making it a must buy.