Gauri Khan unveils her Signature Spring Collection 2019 for Tisva : Celebrity interior designer Gauri Khan unveiled her Signature Spring Collection 2019 for Tisva at Lakme Fashion Week in Mumbai.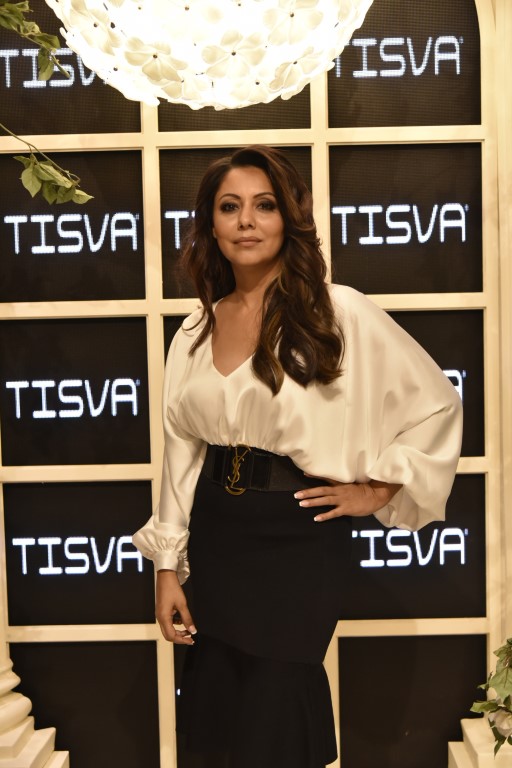 Personally curated by her for TISVA, the premium home decorative lighting brand from Usha International, the collection comprises aesthetically hand-crafted Murano and Bohemia glass luminaires from Spain and Italy, respectively.
Speaking at the launch, Gauri Khan said, "This range is exquisite – from the Clovel which is like a colourful Spanish carnation in full bloom to the Fuente that mimics the Magic Fountain of Montjuïc in Spain, or then the Castillo that captures the essence of Spanish castles, and the Estrella which promises to add star light to a home. Every chandelier has a story."
The latest collection features artistic hand-crafted pieces that are intricately designed to harmoniously mingle with intense and tinted hues. While the Spanish range of chandeliers is known for its hand cuts and bohemian glass, making each a piece of statement art, the Italian chandeliers in the collection are made with ancient Murano glass using the ancient glass blowing technique.
Vintage in design these luminaires are a creative blend of colors and complexity. Every Tisva light offers a combination of unbeatable features including tunability (colour control), dimmability (intensity control), and controllability (motion control). Besides Chandeliers, Tisva offers a diverse range of lighting solutions including ambient lighting concepts, LED designer range, table and floor lamps, wall lights, pendants, and utility lighting products to suit every need.
About Tisva
Tisva, inspired by the concept of Tvisa (light) and Tattva (essence) was launched in April 2014. True to its name, Tisva goes beyond ordinary lighting concepts and brings aesthetic luminaires designed with love to illuminate contemporary homes. Tisva is an addition to the diversified portfolio of Usha International Limited. Tisva has 14 exclusive lighting studios pan India – Dehradun, Ahmedabad, Hyderabad, Bangalore, New Delhi, Ghaziabad, Mumbai, Pune, Baroda, Chandigarh, Jaipur, Indore, and Jalandhar along with 50+ Lighting Boutiques, and more than a 1000 retailers across the country.