GDP Growth Needs To Be Stepped Up-CII : Mr Sameer Gupta, Chairman of CII Northern Region and Chairman and Managing Director of Jakson Engineers Ltd, the focus areas of CII for 2019-20 to be addressed at the policy level to enhance competitiveness of the industry in the Northern Region.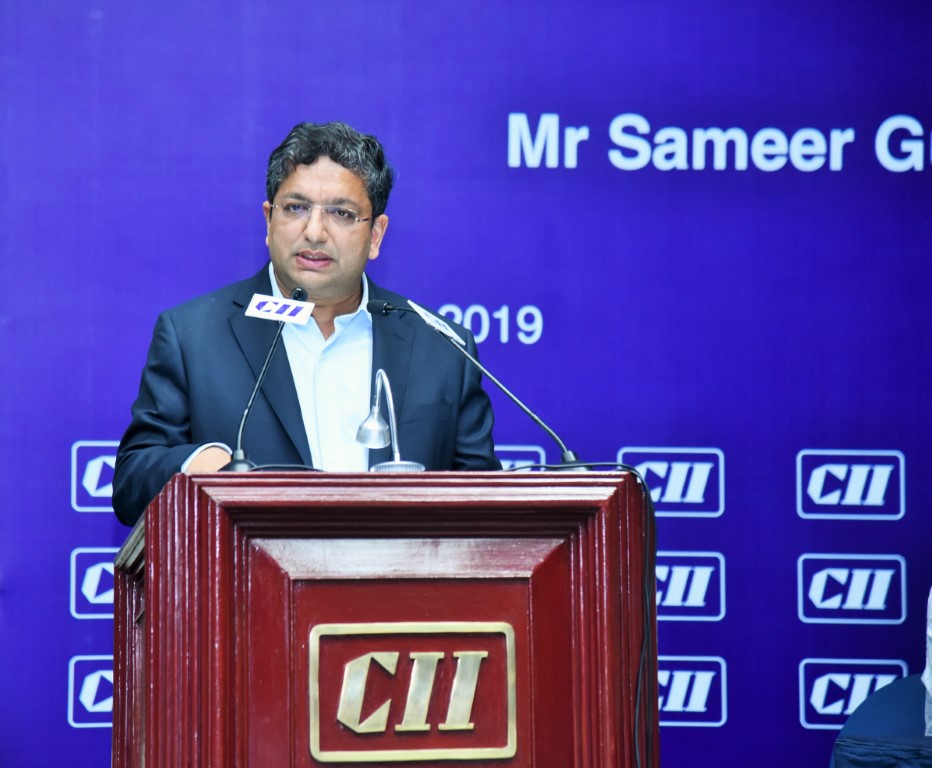 Addressing media persons here today, Mr Sameer Gupta said, "In past three quarters the GDP growth rate in the country has shown the signs of slow down slightly from 7.2% in 2017-18 to 7.0% in 2018-19. Therefore, it becomes imperative to step up the growth momentum in the economy."
"We have to continue create jobs and livelihood for our people and need to focus on skill up gradation of our human resource given the rapid evolution of technology and advent of Industry 4.0. More importantly, as agriculture remains the predominant sector, achieving higher productivity in the sector along with establishing the rural-urban connect is a critical objective for the evolving structure of the economy," he added.
"With a sharp focus on agriculture and environmental sustainability, CII continued to render support to Punjab government to combat the issue of stubble burning. Under its corporate social responsibility initiatives, CII piloted an on-ground project intervention of paddy straw management to support the farmers in Ludhiana and Patiala districts by providing them with requisite equipment, knowledge and training to ensure that they do not burn the crop residues. The project enabled about 15000 acres of farmland to go stubble burning free in the last paddy harvesting season and envisions the same for the entire state & adjoining areas," he shared.
While briefing the media persons, Mr Sameer Gupta shared insights of his meeting with the senior leadership of Punjab Government. He shared that CII has proposed to form a Joint Working group with the Government of Punjab to work on the 10-point growth agenda prepared by CII for accelerating the growth momentum in the state, to which the Punjab Government has agreed in principle.
"While chalking out the agenda under the overall theme, we will be focusing on five sub-themes namely Employment Generation, Environment Sustainability, Competitiveness of MSMEs, Governance and Rural-Urban Connect which would enable the industry in the Region to stay on a solid growth track," he said.
He further added, "As per a survey conducted by CII, Hospitality & Tourism sector has been a significant job creator during the past four years. We are blessed, that the Northern Region of the country has been bestowed with natural beauty and is home to several archeological monuments which underpins the endeavor for creating employment opportunities. Our focus would be towards identifying job-elastic areas in the services sector and contribute towards developing a conducive ecosystem for growth and job creation."
"Agriculture being the mainstay of our economy, employment generation in the sector is essential to raising incomes of the farmers. The right agri-marketing strategies, building farmer producer organisations, better seeds & inputs, emphasis on mechanization are imperative towards ensuring higher incomes for farmers." While on one hand, generating employment opportunities would be a key focus area, on the other, building the talent and skilling the youth is an imperative, he added.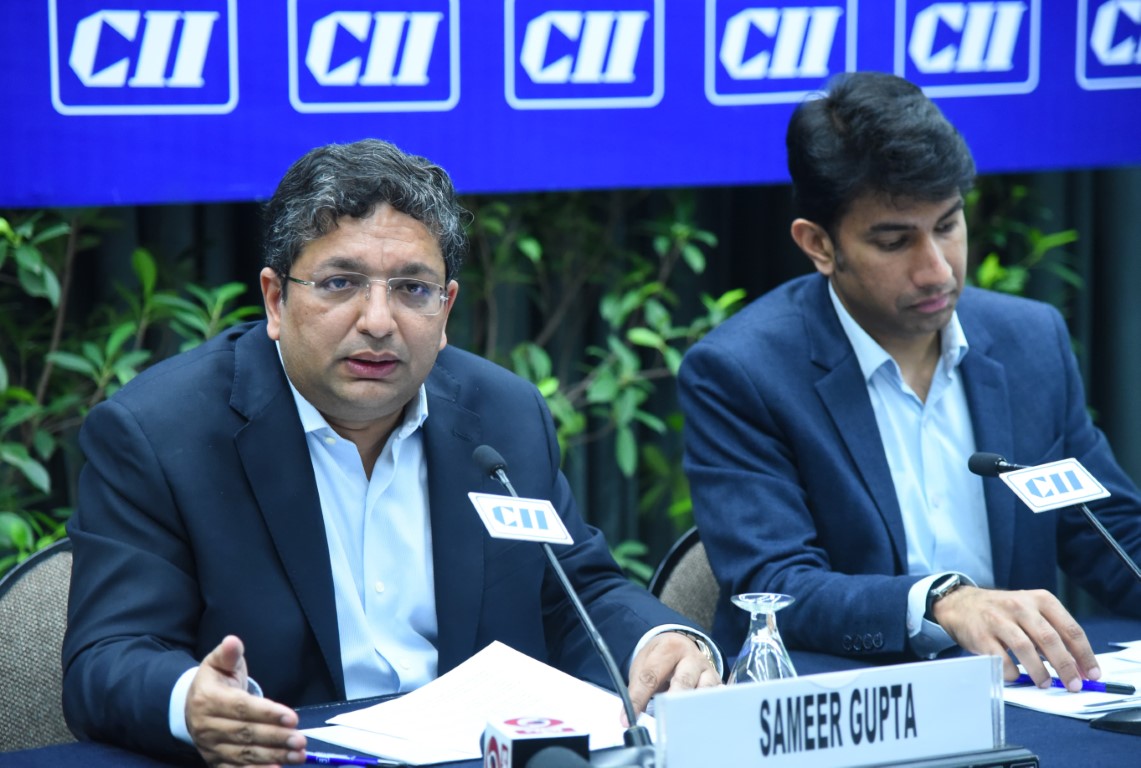 He shared, "Environment Sustainability would be a key area of focus. It is disheartening to note that India has 15 out of 20 most polluted cities in the world, with Gurugram & Ghaziabad on top of the list of most polluted cities in the world. While Faridabad, Bhiwadi and Noida are in top six with Delhi on 11th spot. CII Northern Region will be committed to the areas of promoting cleaner air and electric vehicles, environment conservation and forest protection, and reducing CO2 emissions through green practices and businesses."
"Enhancing competitiveness of MSMEs through training programs, cluster development, learning missions, buyer – sellers meets, specialized trade shows, in addition to the focused policy advocacy will remain our key priorities," he added.
Elaborating further, he said, "Governance will be an overarching theme in all areas of engagement for Indian Industry. Emphasis would be on promoting better risk management practices, ensuring transparency and greater stakeholder engagement.