In last 21 years Rotary from India has sent more than 500 doctors to serve in 43 countries, and majority of them had been from Chandigarh and surrounding areas, informed Rajendra K. Saboo, former world president of Rotary International here today.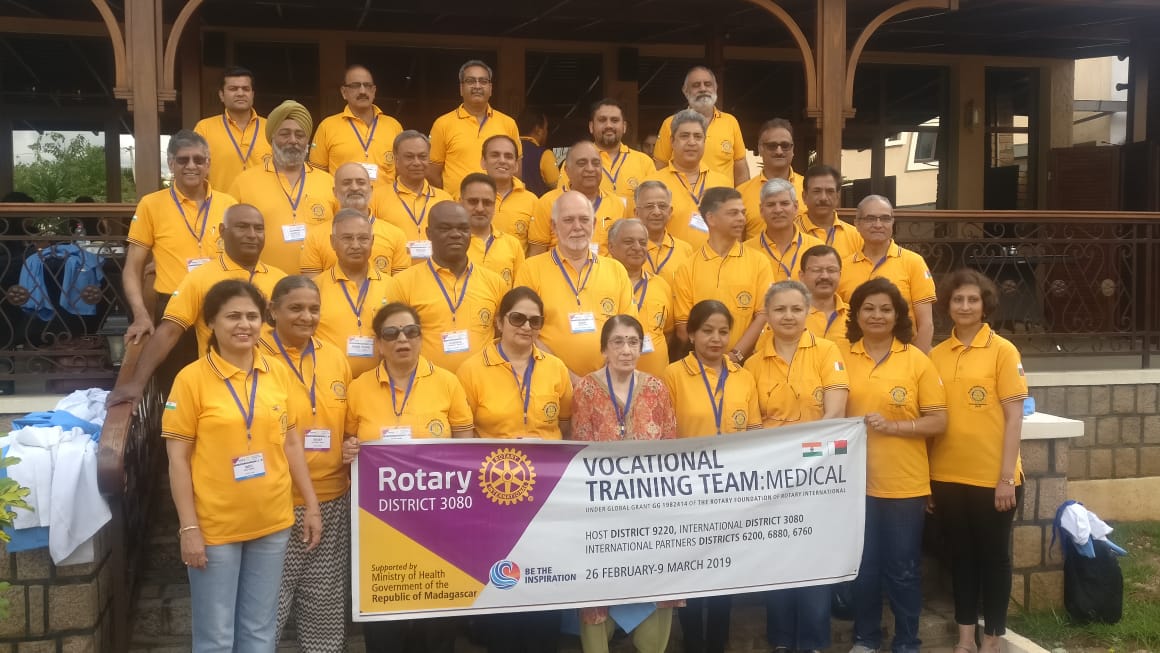 The concept of intercontinental medical mission was conceived by Rajendra K. Saboo and his wife Usha Saboo with first mission in 1998 to Uganda,  which tremendously raised the stature of India in the world as a 'giver' and not a 'receiver' when teams of superspecialists shared their expertise and talent with the patients in Africa.
A team of 19 doctors from eight specialities along with Rotarian volunteers had recently returned from Madagascar, having attended to 3,500 patients in OPDs.
Some of the doctors from Chandigarh included eye surgeon Dr Nivedita Singh, dermatologist Dr Vanita Gupta, plastic surgeon, Dr V D Singh, ENT specialist Dr Raman Abrol, general surgeon Dr. N.S. Sandhu, gynecologist Dr. Nirlep Kaur, and orthopedician Dr. Ravjit Singh.
In the most trying situations, 163 eye, 73 general, 36 plastic, 34 ENT, 35 orthopedic, 8 gynecology, and 576 dental surgeries were done.  The dermatology department attended to 1250 patients and distributed free medicines to them.
Doctors shared their experience of working in difficult situations with dismal infrastructure facilities and lack of trained manpower, causing proliferation of congenital diseases, and many curable but neglected cases of skin diseases, bone infections, broken bones, hernia, goiter, clubfoot, burn injuries, etc.
Dr Vanita Gupta said that the country has no trained dermatologist, and skin diseases including fungus, scabies abounded.  Eye surgeon Dr. Nivedita found nonfunctional equipment in the operation theatre including auto-clave (sterliser) and then used pressure cookers to manage the situation.
Indian doctors are most respected for their talent, their ability to work in difficult conditions for long hours,and to innovate at the spur of the moment, Dr VD Singh added.
Praveen Goyal, District Governor 3080, who was a part of the team as a volunteer, said that it moved us to see smiles on the faces of the patient after surgery like the young 8-years old girl who was able to smile because of dental problem.
The team of doctors included from India included ophthalmologists, orthopedic surgeons, dentists, maxillofacial surgeons, gynecologists, general surgeons, ENT surgeons, plastic surgeons,  pathologists and anesthesiologists, who also trained local doctors in newer medical techniques.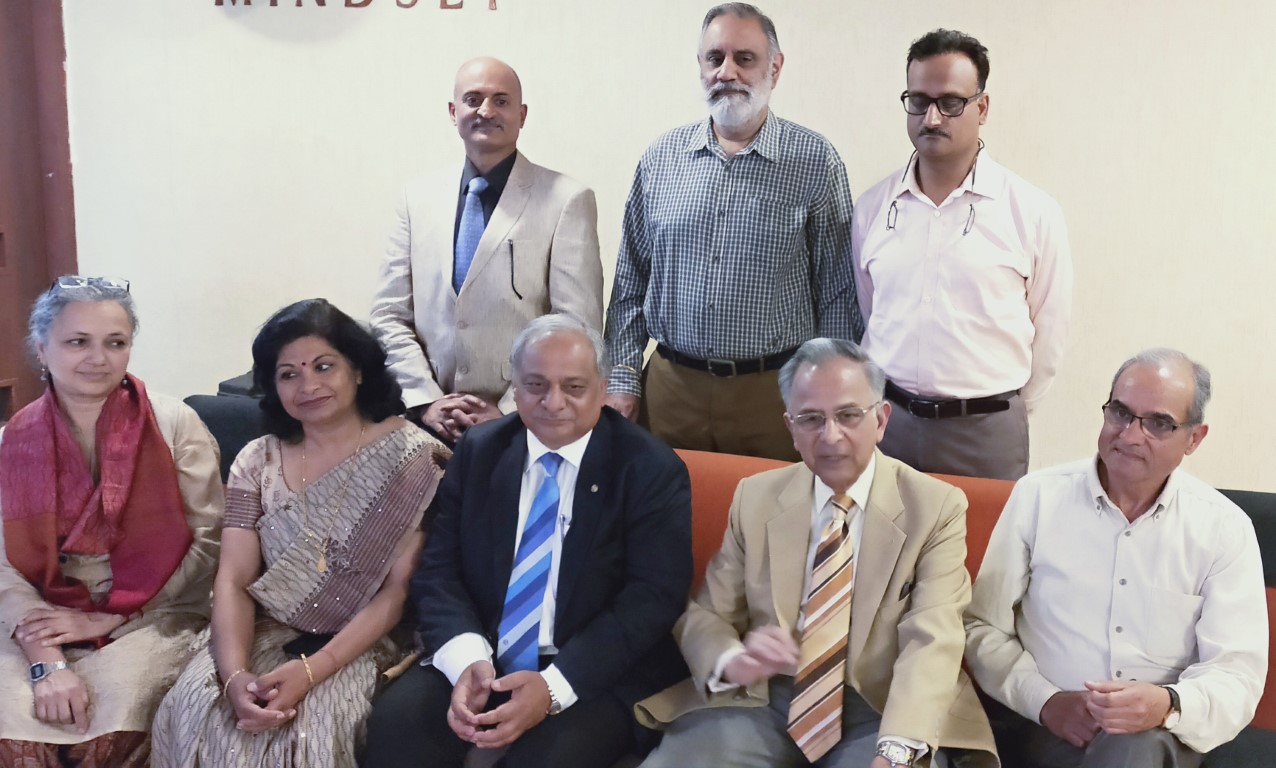 Each medical specialist not only conducted surgery, dispensed medicines, but more importantly, trained the local doctors and paramedics in the latest advances in various medical disciplines, informed Saboo.
Saboo had also initiated medical missions in remote corners of India too in 2006 where similarly teams of doctors travelled to tribal areas and hard-to-reach locations to serve them.  So far 14 such medical missions in India have been carried out in different parts of Orissa, Madhya Pradesh, Rajasthan, J&K, Chhatisgarh, and Nagaland.
The next international medical mission with team of 17 doctors in going to Mongolia from 5th to 17th May 2019.