Get Ready to do SALSA at Sector 7 SOCIAL, Chandigarh!: We are back again with our weekly edition of Salsa Night, in collaboration with MadHouse.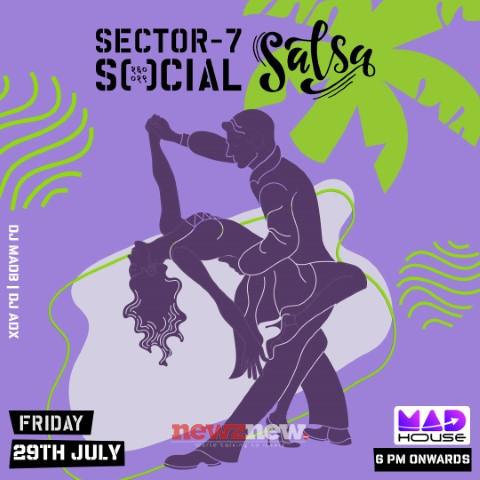 Put on your dancing shoes and get ready with your partner this weekend. Release all your fear and let your inner dance out.
Sector 7 SOCIAL
is all set to host one of its kind Salsa night on the 29th July 2022,6 pm onwards.
Make sure you join us for a night of unlimited dancing at Sector 7 SOCIAL!!
About Mad House:
The marketing solutions and event management firm MadHouse is situated in Chandigarh. Since its establishment in 2020, the company has successfully planned and run social events and dancing workshops all throughout the city.
The organisation works to give its customers exceptional and distinctive experiences thanks to the backing of the local dance communities and its nationwide reach.
Date:  29th July 2022
Time: 6pm- 11pm
Venue: SCO 37, Madhya Marg, Sector 7-C, Sector 7, Chandigarh, 160019
Ticket: Free Entry
Know More About Social
SOCIAL is a path-breaking urban hangout that's designed to take you offline while still keeping you connected. From an all-day café serving great food, coffee, and cocktails, SOCIAL transforms from this creatively charged collaborative space into a high-energy bar when work hours end, striking the perfect balance between work x play. Each outpost is a representation of the neighborhood it resides in, from the Pincode to the people. It's a second home, workplace, and hangout, all wrapped up in one mind-blowing experience.