Get the Best FUE Hair Transplant in Jaipur at Rejuvena Cosmo Care!: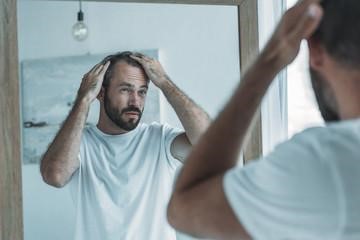 Are you losing a lot of hair?
Is it hurting your sense of self-worth and confidence?
Don't worry!
There is a solution to every problem!
The solution for hair loss is an FUE hair transplant at Rejuvena Cosmo Care, the best hair transplant clinic in Jaipur!
This post talks about FUE hair transplants in great detail. It talks about the benefits, risks, eligibility requirements, post-op instructions, and more of FUE hair transplantation. After all, awareness about the solution is an essential step to treating the problem! Only when you have taken this step can you take the next step, i.e., implement the solution and get closer to the destination of healthy hair and confidence!
So, there we go!
First, let's know,
What is an FUE hair transplant?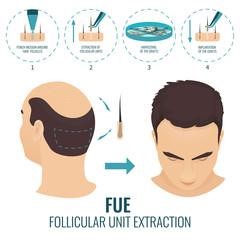 Follicular Unit Extraction or FUE is a type of hair transplantation done by extracting individual hair follicles from the donor site and transplanting them to another area of your body with less or no hair.
What is the duration of the FUE procedure?
The length of the procedure depends on how many hair grafts are taken out during the process, says Dr. Deepesh Goyal, an experienced hair transplant surgeon at Rejuvena Cosmo Care. It takes longer to do FUE if there are more grafts to remove. Usually, it takes about 4 hours to remove 1000 grafts. For 2000 grafts, it takes 6 to 8 hours.
How painful is the FUE surgery?
People in Jaipur are afraid of pain, making them think twice about having a hair transplant.
Do you also avoid hair transplants because you fear pain and don't want to hurt yourself?
There's good news for you! Because of FUE, you can get a hair transplant that doesn't hurt. The FUE hair transplant surgeon at Rejuvena Cosmo Care uses local anesthesia to numb the scalp, making the procedure painless for the patients! It will hurt at the beginning, but after the anesthetic is given and the area is numb, there will be no pain.
What are the eligibility criteria for FUE hair transplantation?
People with up to Grade 3 to Grade 4 baldness and a suitable donor area are the best people to get an FUE hair transplantation.
How can someone get ready for an FUE hair transplant before it is done?
For someone to have an FUE hair transplant, they need to be physically and mentally ready. Before the procedure, blood tests, an ECG, and X-rays are done to see if the candidate is physically prepared for the FUE procedure. In addition, the candidate must be mentally ready for the process. He should be able to relax and not be afraid. At Rejuvena Cosmo Care, the hair transplant surgeons tell you everything you need to know about the FUE procedure and what to expect from it before they start the process. This helps patients better understand the process and lessens their stress and anxiety. Also, to make patients feel comfortable and remove their stress, the hair transplant surgeons show them hair transplant videos and hold their hands during the entire hair transplant journey. Thus, ensuring that their patients have a smooth and excellent hair transplant journey!
Who are not suitable for an FUE hair transplantation?
People who have the following medical conditions cannot get an FUE hair transplant.
People who don't have their diabetes in check
Very high blood pressure
Severe heart problems
Also, people who have unrealistic expectations about hair transplant surgery should not have it done.
Do you have any of the above medical conditions?
Take it easy. Dr. Deepesh Goyal of Rejuvena Cosmo Care can suggest other effective ways to treat your hair loss.
What are the risks of FUE hair transplants?
The FUE hair transplant is a skin-level procedure, which means there aren't many risks. But, in very rare cases, you might have the following side effects after the surgery:
Infections
Swelling
The surgery site becomes numb.
But relax! At Rejuvena Cosmo Care, hair transplant surgeons try to avoid the above risks by giving their patients antibiotics and medicines that can help them.
When you have an FUE hair transplant, what are the benefits?
FUE hair transplant is an excellent treatment for hair loss. The following are some of its benefits-
Downtime is minimal
No or very few side effects
Scarring is minimal.
Pain is less.
What happens after undergoing an FUE hair transplant surgery?
After the FUE procedure, you may lose some hair for a few weeks. Do not worry about that! The hair will grow back in about 90 days. It will be approximately 6-7 months before you see the surgery results. After 6-7 months, you can start to see hair growth in the bald areas of your scalp. Within 10-12 months, you can see a lot of hair growth in the bald spots.
Are the results of FUE hair transplants long-term?
An FUE hair transplant will last longer if you take good care of the transplanted hair and follow your doctor's post-op instructions. People who have had hair transplants need to take good care of their health to keep the results.
What are the aftercare instructions to be followed post-FUE surgery?
Some of the things that need to be done after the FUE hair transplant to get the best results are as follows:
Clean scabs properly after a hair transplant
Make sure you eat a healthy diet and get enough vitamins and nutrients.
Make sure you exercise regularly.
Follow a healthy lifestyle and continue with it for the rest of your life.
Follow the doctor's advice.
What makes FUE better than the FUT hair transplant procedure?
In the FUE procedure, there is less downtime than in the FUT procedure.
FUE is not as painful as FUT.
In FUE hair transplants, there are fewer problems than in FUT hair transplants.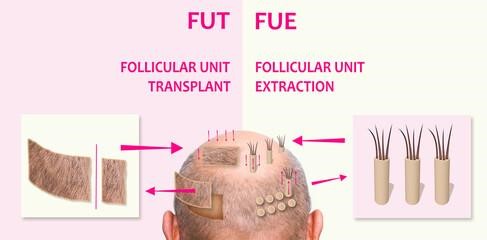 So, what are you thinking?
Now, as you are aware of the effective solution for hair loss called FUE hair transplant, it is time to take the next step and that is to implement the solution!
So, what's holding you back?
Visit Rejuvena Cosmo Care and get the best FUE hair transplant in Jaipur now!
You are only a step away from reaching the destination of confidence!