Web-based e-commerce site www.deal2india.com launched
Shop for grocery, cosmetics, pet feed, medical equipment and much more
NewZNew (Chandigarh) : The era belongs to the internet and so does your shopping. The newest in this field is www.deal2india.com which is a web-based e-commerce site that provides various FMCG products. The website was launched on Thursday by Shiv Kumar who was the chief guest at Hotel Park Plaza, Sector-17. On behalf of the website, Somvir Singh, MD, Manoj Jaurasi and Veena Singh, Directors and Vikas Kumar, Spokesperson was present. The website will cater to the citizens of Chandigarh, Panchkula and Mohali.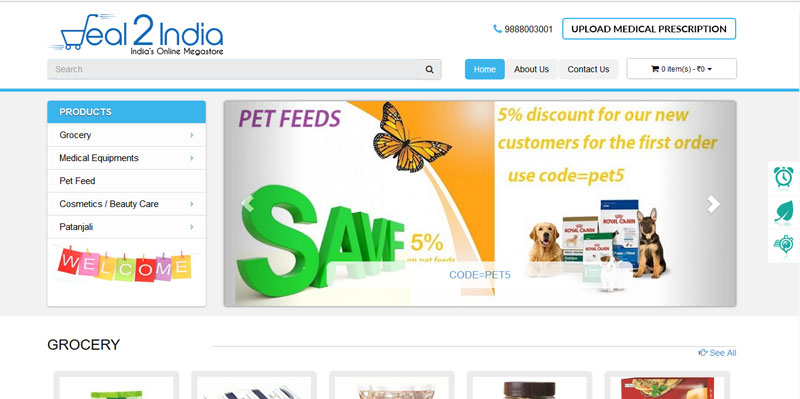 While addressing the media, Vikas Kumar told, "It is a one stop shop for the things of daily use. Also we offer possible discount on the marked MRP. Customers can simply visit the site and order the desired products."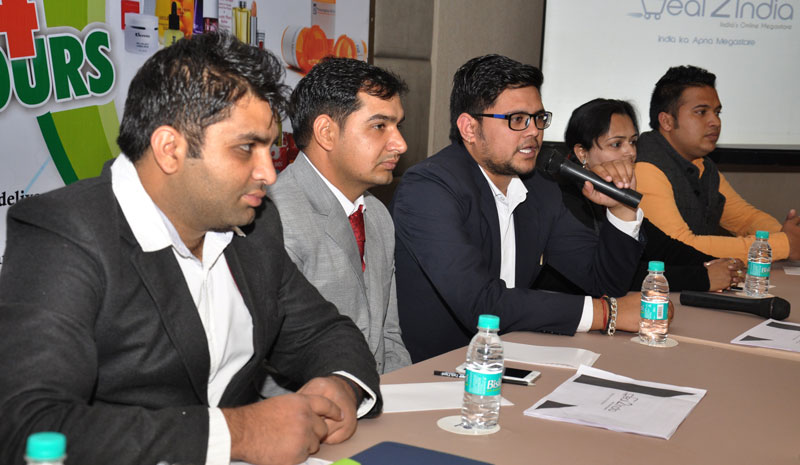 Directors Manoj Jaurasi and Veena Singh told that for the first time in tricity, they've got complete range of Patanjali grocery products which include dal and pulses, cleaning products, pickles, masalas, digestive products, ghee and flour, body and hair care products, health drinks, snacks and biscuits.
MD Somvir Singh further told, "Grocery (except vegetables), cosmetics and beauty care products, pet feed, medical equipment including hospital and ICU furniture have also been listed on the site. There is a special Offer Zone where coupons have been displayed for every category and lowest online price guaranteed in tricity. Users have cash on delivery (COD) and secure online payment options. There is also a return policy for all the products which has been mentioned with terms and conditions."