GGDSD College bid adieu to Dr Bhushan Kumar Sharma: The management and staff of the college bid a warm farewell to former principal Dr Bhushan K Sharma.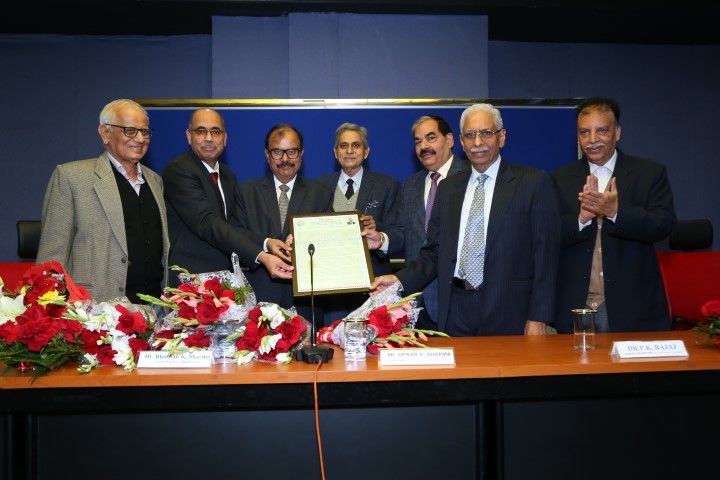 President GGDSD College Society Sh Upkar K Sharma, General Secretaries Dr Anirudh Joshi, Dr P K Bajaj, Dr SC Vaidya, Finance Secretary Sh Jatinder Bhatia, Principal Dr Balraj Thapar, Principal SD Public School Dr Monica Sharma, Registrar Panjab University Dr Karamjeet Singh, Controller of Examinations Panjab University Dr Parvinder Singh, Former DUI, Panjab University Dr Dinesh Gupta  graced the occasion along with members of the teaching and non-teaching faculty.
Speaking on the occasion, Sh Upkar K Sharma, appreciated his untiring contribution towards the college. Dr Joshi highlighted the hallmarks that the college achieved under his tenure. Dr Sharma in his farewell address got emotional, he thanked all the stakeholders who worked with him and supported him throughout his stay in the college. He was overwhelmed with the support provided by the management in all the decisions for the upliftment of the college. He, also, thanked his staff, teaching and non-teaching, for their impeccable efforts in achieving milestones like 'A+' grade in NAAC, NIRF Rankings amongst others. He shared his fond memories and anecdotes and urged everyone to work with a zest for the college.
Principal Dr Balraj Thapar wished him success for the new chapter in his life. Sh Jatinder Bhatia thanked everyone for gracing the function.