GGDSD Kheri Gurna celebrated the occasion of International Women's Day : The Women Empowerment Forum of GGDSD Kheri Gurna celebrated the occasion of Women's Day in college premises with full gusto and enthusiasm.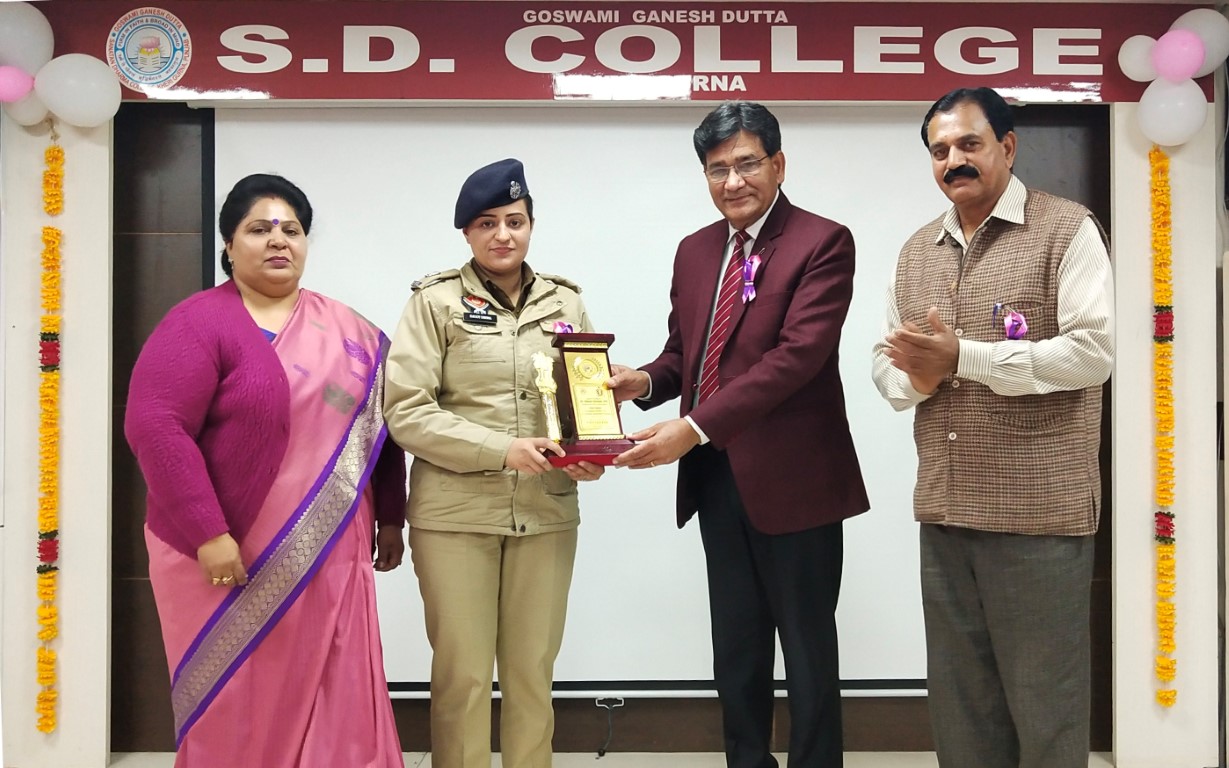 Dr. Ravjot Grewal (IPS), S.P., Patiala graced the occasion as the Chief Guest. She inaugurated the 2nd seven days workshop on Self Defense for girl students in the college campus. Addressing the girl students, she said that it is important for girls to be empowered and self-reliant. Dr. Mudita Bhatnagar, Principal PKR Jain(PG) College of Education, Ambala was the Guest of Honour.
Principal of the college, Dr. Sunil Kumar Baria, emphasised on educating the girls as well as boys about the Balanced approached. He wished all to take inspiration from them and try to empower their daughters too. He motivated all to strive and create an ideal society.
The students presented cultural programmes. In the end, Dr Jaswinder Kaur, Co-ordinator of Women Empowerment Forum, blessed the students to move forward in life and scale new heights of success.
Dr. Sunil Kumar Baria presented mementos to the guests on behalf of the management, students and staff members of the college. Prof. N.P. Manocha, Dr. K.D. Dutt, members of staff and students enthusiastically participated in the celebration. The programme came to a close with the recitation of National Anthem.