Gillco launches 'Gillco Palms' – Eco-friendly & Quality Housing for all: Keeping in view of the challenging times many families have witnessed during these times, on the occasion of 20th anniversary, Gillco Developers & Builders Pvt Ltd., have committed to develop region's first project supporting government's initiative of ecofriendly & quality housing for all while keeping health, wellness & safety as its salient points – 'GILLCO PALMS'.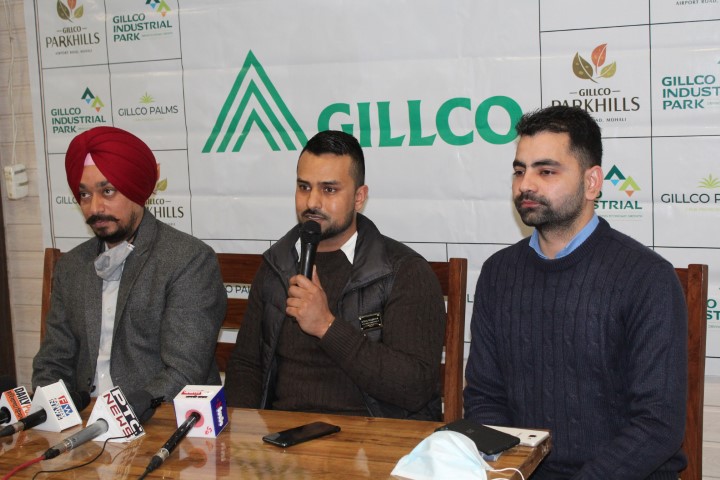 The upcoming project 'Gillco Palms' in sec 115 on Kharar-Landran Road, Mohali is designed to bring the feeling of plush environment & will be provisioned with solutions like building materials with minimal impact on nature with region's biggest initiative of planting over 15,000 herbal & medicinal plants across all its developments so far as its social responsibility initiative.
The modern architecture and design elements of 'Gillco Palms' is going to be a classic abode with a bundle of gratifying amenities offering 2 BHK units with the most stylish outlook in its category. Facilities like jogging track, 24×7 security surveillance, round the clock ambulance availability, power backup backed by the project's connectivity with other parts of TriCity by road, which passes through the heart of this suburb, prominent shopping malls, movie theatres, school, and hospitals are present in the proximity of this residential project. The features of Gillco Palms are not just relevant in today's times, but also in the future decades.
Commenting on the launch of Gillco Palms, Mr. Tejpreet Singh Gill, Executive Director, Gillco Developers & Builders Pvt. Ltd, said, "As we all know the year 2020 has been a tough year impacting millions of lives & businesses, and, we at Gillco understand our social responsibility.
Hence, we are happy to bring to you Gillco Palms – a project that exceeds style and design expectations in its category, that also promises the owner a sense of great pride without much financial stress. The 2BHK apartments is going to be a great bargain & the demand for quality homes with a stylish outlook in this category is more in demand than ever."
Mr. Gill further said, "As we step up to welcome 2021, we take a lot of learning and courage from 2020 that makes us more humble and grounded while making us all inclined towards keeping healthy & fit. As we at Gillco complete two decades of quality living & commercial establishments, we are committing ourselves to bring about the real value by bringing a completely new concept that surpasses the quality living with our new project Gillco Palms."
The pride of owning one's home with limited financial liability is something that Gillco Palms is offering with the unit price starting from Rs. 23.90 lakhs with an expansive array of amenities along with support from financial institutions.