Girl born with joint urethra, vagina & rectum treated successfully: Ten-year-old Arushi Mashery born with a rare condition, where her urethra, vagina, and rectal openings did not separate at birth and were joined together, opening as a single cavity, was given a new lease of life by doctors at a private hospital in Mumbai.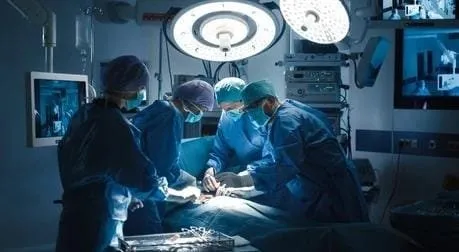 The condition, known as cloaca, is found in one in every 50,000 babies, according to Cleveland Clinic.
Less than 15 cases have been reported in medical and clinical literature, said Dr. Rasiklal Shah, Senior Consultant — Paediatric Surgery, at the Narayana Health's SRCC Children's Hospital, in a statement.
In addition to cloaca, the child also had an absence of a bladder and two hemi uteri joined with two separate vaginas and no anus.
Arushi also had a very rare problem of an abnormal connection between the two iliac arteries – – blood vessels that provide blood to the legs, pelvis and reproductive organs.
The surgeons had to be very careful so that the arteries are not damaged while performing several reconstructive procedures.
Shah said Arushi underwent a surgery to create an anal opening about 6 months back, which "separated her rectum from the common cavity".
To treat her problem of urine incontinence, the doctors created an Indiana Pouch – where instead of a urinary bag, the right colon is removed from the rest of the bowel and re-fashioned into a pouch that can hold 600 ml of fluid.
The pouch when full can be emptied by the patient herself by inserting a catheter, the doctor said. The doctors also created a newly constructed rectum.
"Finally, her colostomy was closed and she started passing stool from the newly constructed rectum. The unique cases had multiple surgeries," Shah said.
The doctors noted that Arushi was discharged from the hospital in normal health condition.
"Doctors here not only performed complicated surgeries but also took good care of us. All the time, they convinced us that problems are plenty but they would overcome each one by one. We are very grateful to the hospital, doctors, and other staff. We will never forget their contribution to making our life happier," said Arushi and her parents.