NewZNew (Health) : Sacrifice and Mother could be synonyms as she compromises with everything for the sake of her children. The multifarious demands steal the sheen of her face. But she still is content with it. This Mother's Day gift her a session of Restylane Vital Skinboosters to get her the lost glow back and make her feel special, writes Dr Amit Luthra, Dermatologist, ISHIRA Skin clinic, Delhi.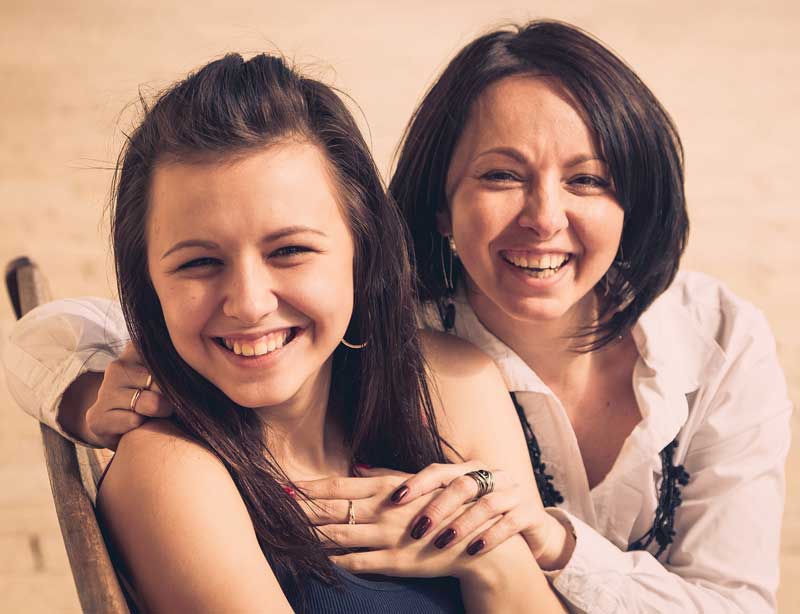 The moment you were put into her arms after you came to this world she has been nurturing just one dream – to bring you all the happiness she could afford you. She tirelessly works to make it a reality every moment, sacrificing her own comforts. For it is your little luxuries that matter her the most, she goes on to compromise with everything without any complaints. She is none other, but Mother!
From packing your lunch to taking care of your grades, from keeping your clothes unstained to taking care of your diet, she is on her toes all the time. Your multifarious demands keep her on tenterhooks, but she never frowns, rather finds solace in fulfilling all your needs.
A mother travels a long journey in her lifetime, savoring moments from her children's childhood to the time her kids begin school and are ready to take on the hardships of life themselves. She mentors her children to face any kind of calamity in life, but is always by their side to protect them. What a mother does for her children is unparalleled.
Mothers are special for every child no matter how big we become or what roles we take in life. However, in the frenzy of life, children forget to acknowledge what all compromises a mother has made. They just move on with the pace of life, not always thinking to make up for things a mother has sacrificed. She still has no qualms.
A mother never complains, never asks for any acknowledgements. But it is the responsibility of the children to spare some time from their hectic schedules to make her feel special and cared for. There could not be a time more apt than Mother's Day to express your feelings to her.
To let her know how valued and important she is, don't buy her flowers, chocolates and clothes. This Mother's Day do something that touches her soul. Gift your mother "glow" — glow which she never cared about as she was busy taking care of you and which never occurred to her was important. She wanted to look after her but she invested that time on you.
Getting her that glow would touch the chord immediately and make her feel special. So this Mother's Day, gift her a session with Restylane Vital Skinboosters.
Restylane Vital Skinboosters nourish the skin from within and give it a natural radiance. It works on a natural principle that hydration is one of the prime requirements of a healthy skin. When injected into the upper layers of the skin, the filler not only takes away the fine lines and wrinkles, HA being a hydrophilic substance also attracts water and encourages the skin to retain moisture.
The fine lines on your mother's forhead and the crow's feet around her eyes are the signs of wear and tear she has been through in life. A shot of Restylane Vital Skinboosters can effectively let those disappear, bringing her back the youthful glow.
Mother's are usually busy with innumerable things. They are always on the go, meeting a lot demands from family members. If she is working, she always is faced with time constraints. Visiting a parlour in that scenario is no less than a luxury for her.
But spending good amount of time on facials and other time-taking skin treatments in parlors had been something she could never manage. If she frets over the treatment taking away her precious time, just let her know that the session takes maximum of half an hour. Also, the effect is long lasting as the effect stays for over a year. So she would not need to worry about visiting the parlour again and again and heave a sigh of relief.
After the session when she will glow, it will bring immense satisfaction to you to have brought her back the radiance which got lost in meeting with life's umpteen responsibilities.
So this Mother's Day, make her glow, make her feel special beyond words!