GJIMT organized International Conference on "Strategic Leadership": Gian Jyoti Institute of Management and Technology organized an International Conference on "Strategic Leadership at its campus.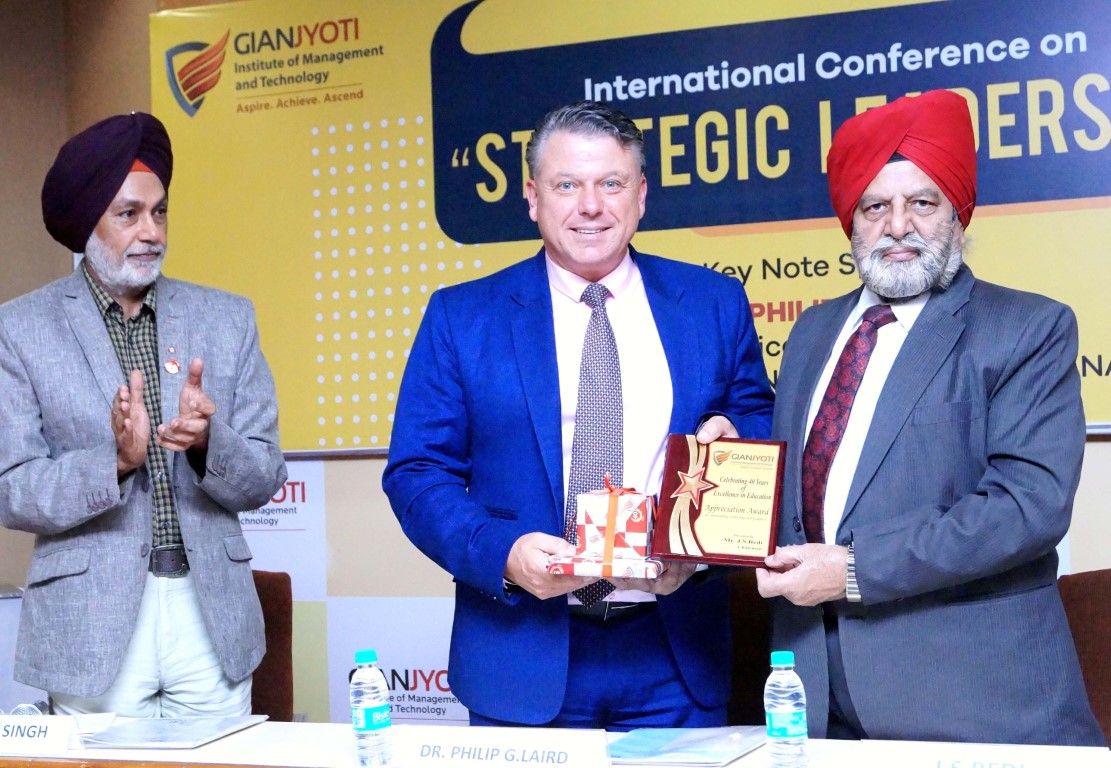 Dr. Philip G. Laird, Vice President, Trinity Western University, British Columbia, Canada was the Key Note Speaker on the occasion.
Mr. J.S.Bedi, Chairman, Gian Jyoti Group presided over the function.
Keynote speaker, Dr. Philip G. Laird talked about changing skills of strategic leadership in the 21st Century. Dr. Laird elaborated how people are becoming Cyborg in the 21st century. He explained to the audience the shift which strategic leaders have to consider with this changing time.
Dr. Laird further informed that 8 skills which strategic leaders need in the 21st century namely lead with a purpose to transform lives by creating trust, listening to seek different perspectives to assess everything. Today's leader should anticipate the future and live in that future today without being afraid of failure to accept each stage and the sacrifices one has to make, he added.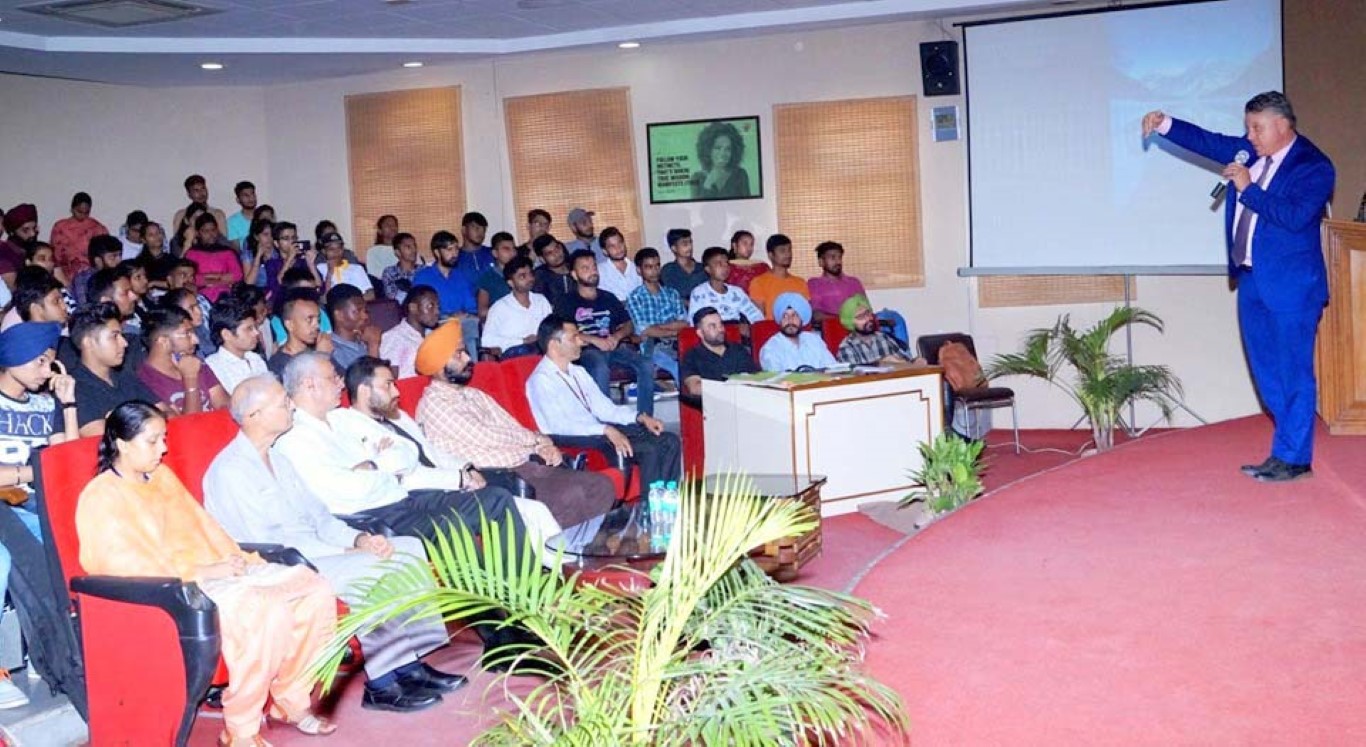 J.S.Bedi, Chairman, GJIMT concluded the session by saying that Strategic leadership refers to the potential to express a strategic vision for the organization and to motivate and persuade others to acquire that vision. With a clear purpose to transforms the lives of other people. One should know the set destination and choose a mentor, take responsibilities, become a critical thinker and active.