INKSPIRE literature festival is back with its 2019 edition: After the super success of Inkspire 2018 organised by Kasauli Resort by Piccadily and Intyoutive Media are proud to bring the second edition of this very popular literature festival, also christened as a 'Literary evening in the Hills'.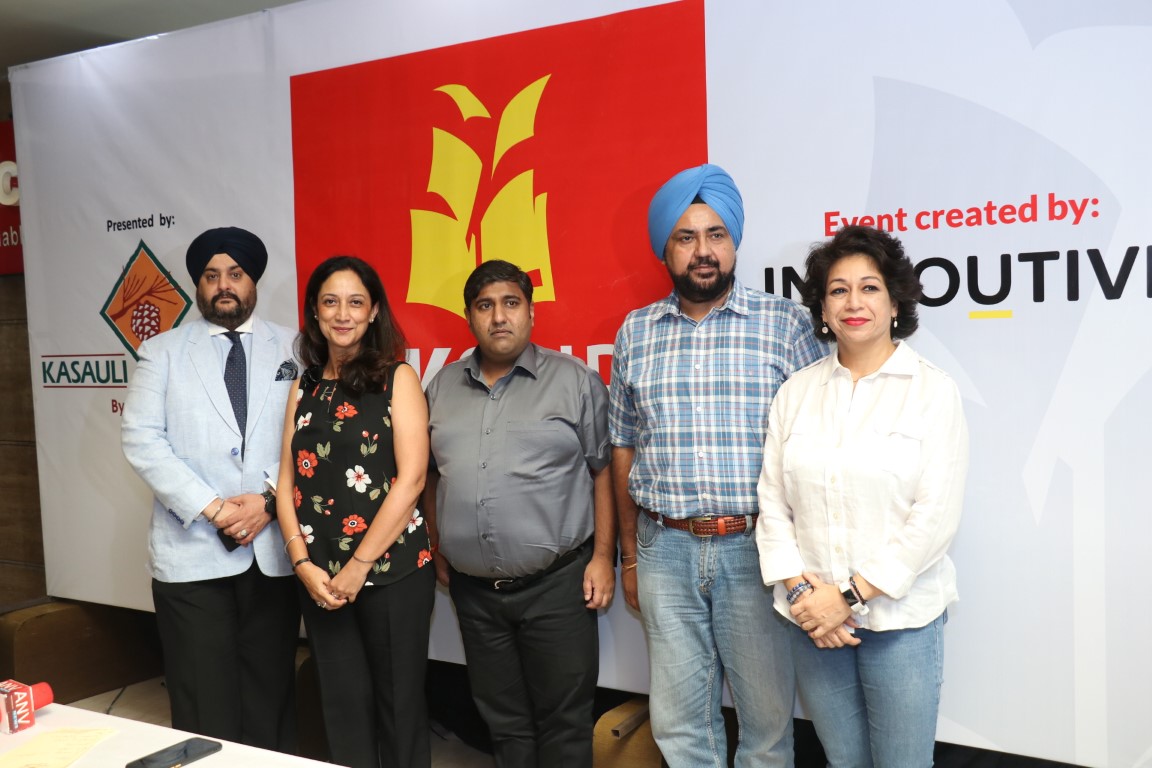 Scheduled to be held on 27th September at Kasauli Resort in Kasauli, Inkspire 2019 shall see a presence of around 16 authors/moderators talking about their books and a new-book launch.
The highlight of the evening will be author-cricket astrologer Greenstone Lobo from Mumbai who correctly predicted the results of the matches played by India during this year's cricket world cup.
The Co-founder of Inkspire literature festival 2019, Saguna Jain talked about how Inkspire is different from other literature festivals. "It is unique in a sense because it supports debut authors and we provide a platform to them where they can showcase their books in front of a discerning audience."
Lending support to Inkspire over the years, Aditya Nath Sharma, Managing Director of Piccadily Holiday Resorts Ltd. said, "We are once again very happy to lend our support and be associated with Inkspire Literature Festival this year also because we believe that in today's times, it is our duty to support and mentor debut writers and their writings".
A book launching platform for several authors, INKSPIRE 2019 will also witness Simran Puri, a leading lawyer from Mumbai releasing her new book 'Kangan' and talking about it with Hardeep Singh Chandpuri, the Co-Founder of Inkspire Literature festival.
Speaking about the event today, Chandpuri said, "The USP of this festival is that it is the only literature festival of its kind in India wherein we host first-time authors, who get a chance to interact with the audience during and after the literary event".
Also in attendance will be Puja Rasne, an author and Haut Monde Mrs India Worldwide (who will represent India at the upcoming finale of the pageant in Greece in October), Motivational speaker and author Vivek Atray, Pooja Poddar Marwah, an author from Dehradun who will talk about her book 'Pursuit: Drawn by Destiny". Runjhun Noopur from Lucknow will talk about her book 'Nirvana in a Corporate Suit'. Author and TV Host,  Dr Shivani Khetan will talk about her book 'Tarot A Healing Tool in Modern Times' while Chandigarh author Lily Swarn will share some delectable information from her latest book 'History on my plate'.
Former international cricketer and commentator Shishir Hattangadi will also be on stage. Besides him, noted bureaucrat-turned-author Mandeep Rai will talk about his book 'In the Shadow of the Pines: A Story of the Raj' and poet Renee Singh will recite her poetry. The sessions will be moderated by seasoned moderators like Col Avnish Sharma, Abhimanyu Rampal, Dipankar Mukherjee, Hardeep Chandpuri and film actor Yuri.
With a total number of 16 authors and moderators at Inkspire 2019, the event will be hosted by Ms. Ashima Baath, HOD at Lawrence School, Sanawar and Shona Singh, Co-Founder of Inkspire Litfest.
The event will also see the unveiling of 'BalleBolly' – India's first magazine in English for the Punjabi Film and Music Industry. The registration of the event can be done by email.