GJIMT organized Teej – the festival of swings
Gian Jyoti Institute of Management & Technology, Phase 2 celebrated Teej a traditional festival for the women with fun and frolic. The campus wore a festive look with buntings, fresh flowers and decorations replete with the traditional Punjabi items such as baagh, phulkaris, charkha, earthen pots, pakkhies and chhaj. Girls came in traditional attires and wore vibrant colours, splashing the college campus with multi-coloured rainbow hues. Swings were also set up on the campus. The festival of Teej brings exuberance and chance to get along each other.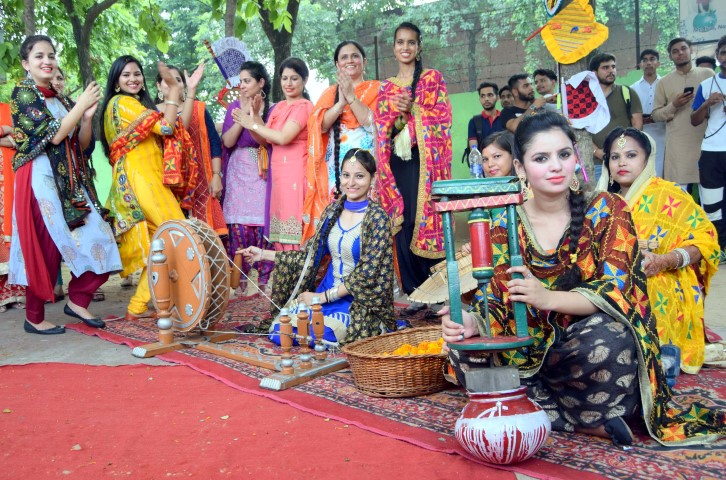 This vibrant function was marked with various colourful events. Performance of energetic Giddha and traditional Bhangra amazed the audience. The traditional Punjabi food and swings added to the colour that is all around during this event. The theme of the venue & events was totally traditional and cultural-like a village.
While on this occasion J S Bedi, Chairman Gian Jyoti Group said, Teej is the day, which shows woman's love and sacrifice. In his speech he appreciated the efforts of students & faculty member for the successful event & said these types of activities are very important for overall development of the student. He requested audience to celebrate Daughters in addition to  teeyian & requested everyone give to  love & Respect every Woman.
Dr. Aneet Bedi, Director, GJIMT said at the that the celebration of all such festivals and functions not only provide joy, but were also a way of reviving and keeping alive the traditions and customs which were vanishing these days.