Schwarzkopf Professional India enters Mohali, collaborates with Glamzone Unisex Beauty Salon
India's finest beauty and hair salon, Glamzone Unisex Beauty salon now except Sector 21, Sector 32, Sector 27, Sector 35, Zirakpur will also be in Phase 5, Mohali, provides international environment and professional services to their customers. Famous Beauty Therapist, Hair artist and Glamzone Beauty Saloon Partner Anil Kumar, Sarfraz, Mayur and Sameer tells about latest International hair trends. In this event, Schwarzkopf professional India's Professional Partnership Services Director Najeeb Ur Rehman and Imran, Ashraf and Riaz, Glamzone Unisex Saloon, Mohali famous Beauty Therapists and Hair artist in detail will tell about hair color and Hairstyle. Because of this partnership now in Mohali with Schwarzkopf professional's products, services of this will be available at Glamzone Unisex Beauty salon. At the occasions of opening Of Glamzone unisex beauty salon a ramp show was also held in which different kinds of hair styles were shown by beautiful models guided by Schwarzkopf hair experts.
Glamzone Unisex Beauty Salon Head and Partner Anil kumar, Sarfraz, Mayur, Sameer said, "Glamzone Unisex Beauty Salon and Schwarzkopf Professional India are engaging in providing an internationally adorned environment and professional service for the customers. Glamzone Unisex Beauty Salon already exist in Beautiful city Chandigarh in association with Schwarzkopf Professional and with the opening of this salon in Mohali, together they are providing the best hair and beauty care solutions now to the citizens of Mohali. Glamzone Unisex Beauty Salon was started by one of the best four very highly experienced hair artists Mr Anil kumar, Sarfraz, Mayur, Sameer 8 year back. With their great knowledge and the highly humble nature, they are just excelling in this field and their wonderful work has helped them to open the second branch of their brand. Four much grounded people are always there to help their customers and welcome them with a warm attitude."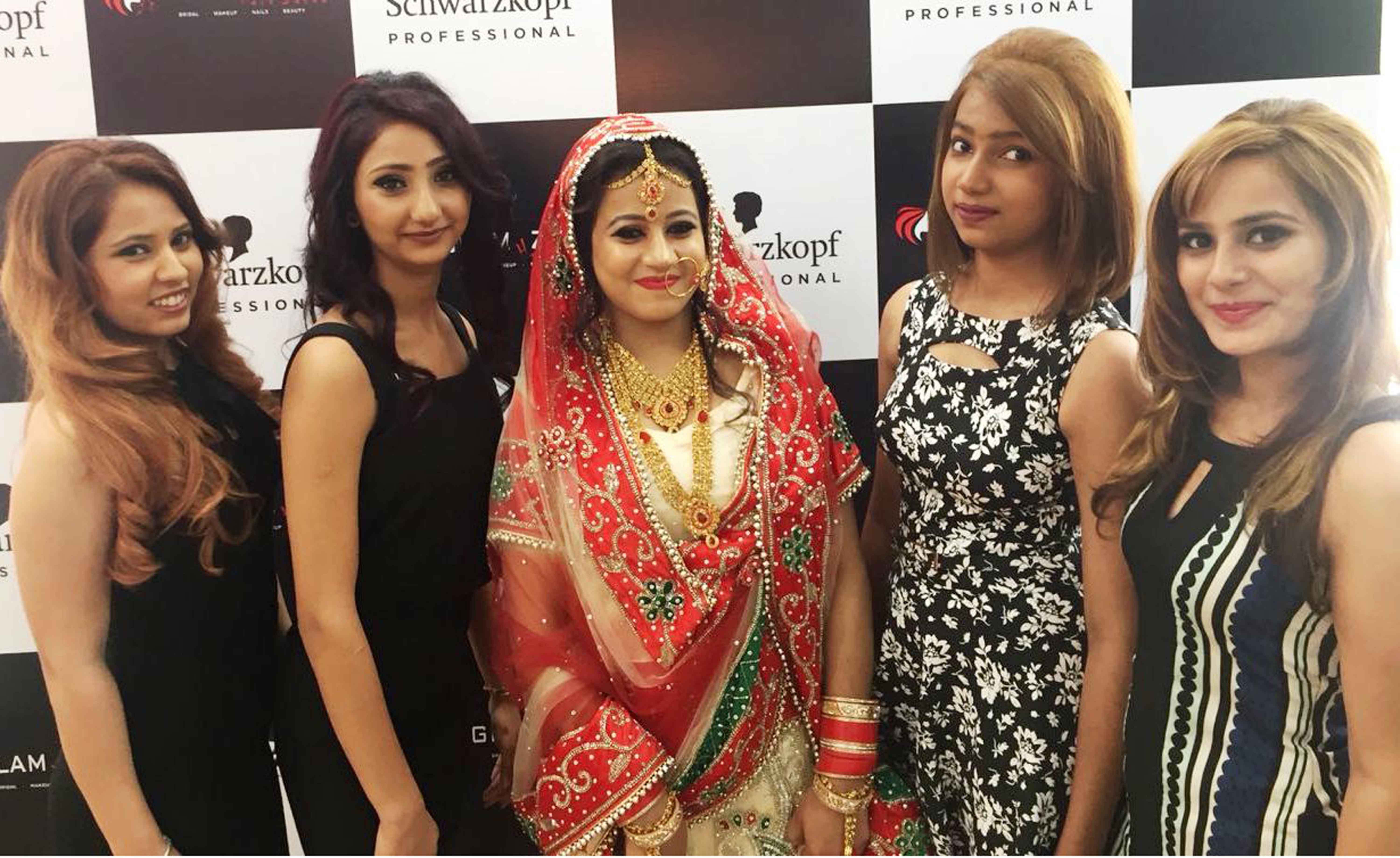 Schwarzkopf professional India's PPS Director Najeeb Ur Rehman said that Schwarzkopf Professional India has developed an established foothold in the hair styling and treatment industry alluring customers from all round the world. With its partnership with Glamzone Unisex Beauty Salon, it aims to provide best of the training at their Hair academy by having various hair care treatments on the course such as Hair Trichology, Colors, Hair analysis, treatments, Hair spa etc apart from basic Haircuts and other hair and beauty services.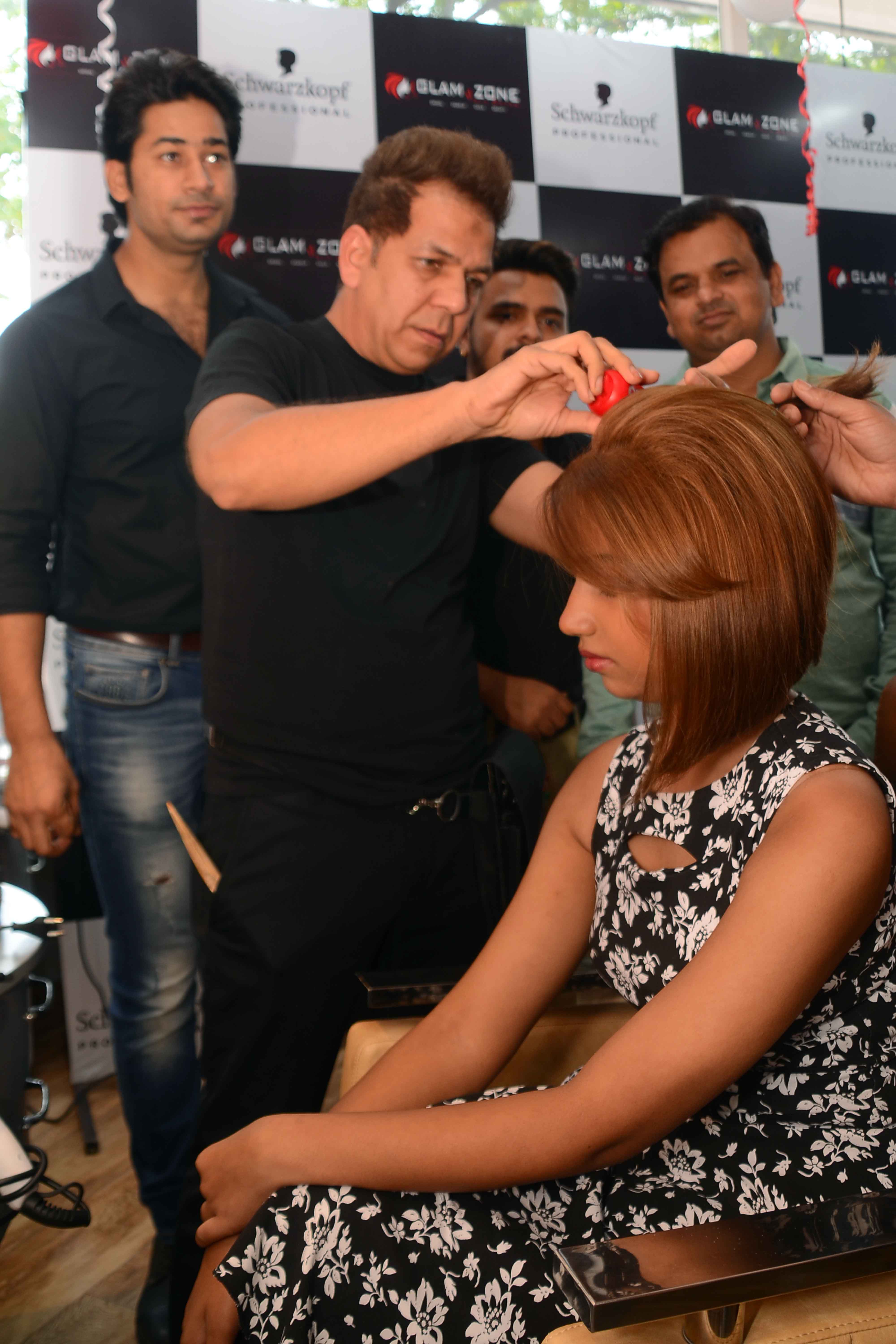 famous Beauty Therapists and Hair artist Imran, Ashraf and Riaz, Glamzone Unisex Saloon, Mohali said; "We are proud of our extended association with Glamzone Unisex Beauty Salon, it has given us both an edge to facilitate our customers and provide them with technologically advanced solutions for hair treatments and style. This has been possible through our extensive research and training at the Schwarzkopf Professional, Ask academy in collaboration with Glamzone Unisex Beauty Salon. In addition to that, we are also training young talent and experimenting with different hair methods to deliver better and professional advice to our clients. We wish to provide best hair care and styling solutions to the customers and by our joint efforts we hope to bring forward global trends with a local touch to the people of Mohali."