Glittering show put up at Shemrock School Mohali: In a glittering event held today at Shemrock School Mohali, over 100 child prodigies from all over the world were felicitated. While 40 of them attended the event physically, 60 attended the show virtually.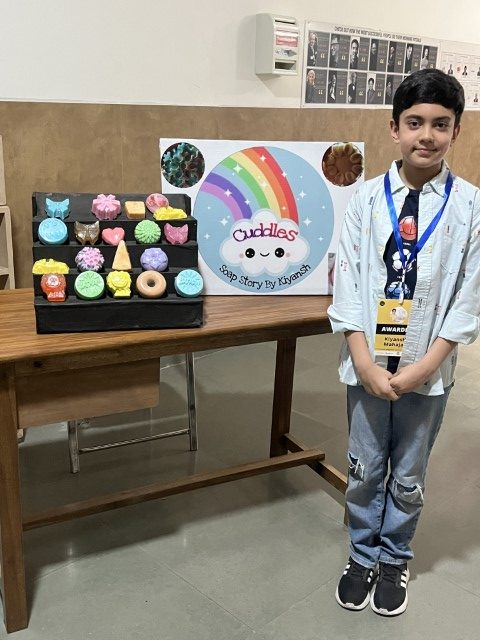 Children ranging from 2 years to 16 years formed part of the ones recognised.  Talents that got recognition were as diverse as public speaking, artificial intelligence expertise, youngest novelist, programming expert, start up founder, mountaineers, etc. Families from all walks of life from all over the world became a part of this successful event.
Organised by The Child Prodigy which is a brainchild of Akshay Ahuja and Rajesh Batra Founders Genierobo Learning Pvt Ltd, the event had MR DALJIT SINGH GREWAL, MLA Ludhiana East as the Chief Guest. A book of 100 Child Prodigies was also unveiled.
Notable amongst the children felicitated were:
Makeena Nausheen Ali: All of 4 years, an Inspirational Reader from Maldives, she read in UNICEF Storytelling festival at the age of 3. Nikel was also the Guest of Honor. At the small age of 15 months she had started identifying letters of English, DHIVEHI, Arabic and showed interest in books. At a little over 2 years, she had started reading fluently. She is also good at Mathematics and loves numbers.
Ibraheem Mohammed Milhem: A multi talented boy from Dubai, he is an expert in geography and knows all the capitals of the world, can identify and draw all countries flags, knows country borders, currencies and languages they speak. He is an expert in mental math addition and subtraction up to 6 digits, He also writes comic books and songs.
Kenan Mohammed Milhem: Also from Dubai, He could do robotics at the age of 5 years perfectly, was a fast learner and a very smart, good speaker. He has his interest in Robotics, reading, singing, dancing, swimming and horses.
Nikel P: From the age of 5 he had started identifying all the countries of the world map.  He glances through the Atlas and upgrades his geography knowledge himself. With an excellent visual memory he can capture anything that he sees or hears just once. He is deeply interested in Math, Science and Geography and is able to make meaningful presentations on his own
Krishnaansh Gahlot: He has won the 6th position in equestrian at the national level. Just 3, he had given a welcome speech at Sai Auditorium in front of 2200 people.  Has won gold and silver medals at TARC Equestrian Championship 2021,  GS Equestrian, Noida Horse Show 2021 and Delhi Horse Show 2021.Has done several ramp shows, fashion shows and magazine shoots.
Kavya Raj Agarwal: An India Book Record Holder as also an Asia Book Record Hoder, he has written the Bhagwad Gita at the age of 10 which is available online. He won the Sanskrit Olympiad. He received the National Star Kids Achievers Award for slokas recitation. He was the winner of the Oxford big read global competition, is a winner in yoga, is a yellow belt in karate.
Khwaja Siraj Sheikh: He is good in the art and craft domain, in addition to playing minecraft, making a Lego city, skating and swimming.
Keerat Preet: She is a multitalented child and is very hardworking. She is learning coding, dance, map reading, learning different languages, countries flag cards in addition to doing her studies.
Aruhi Gupta: From Mohali, she has exceptional retention power. She is fond of reading story books, dancing, watching mythological stories.
Soumya: An extraordinary child she is fond of reading and writing small essays, having knowledge of math basics, grammar in Hindi and English, Geeta shlokas, mantras. She has very good general knowledge too.