NewZNew (Baddi, Himachal Pradesh) : Global Engineering Week (GEW)is a concept unique to Chitkara University and it serves as a catalyst for infusing cross-cultural competence, knowledge transfer as well as networking among faculty and students. It provides an experience of stimulating interactive sessions steered by visiting professors from its partner universities around the world.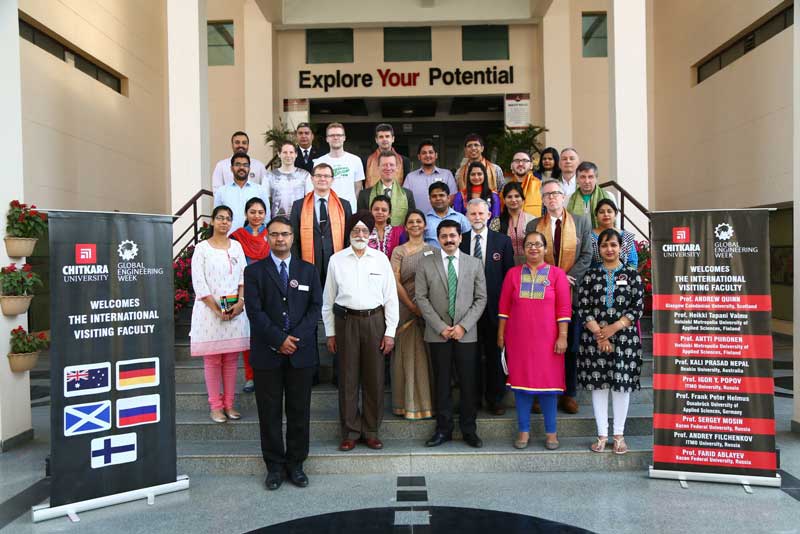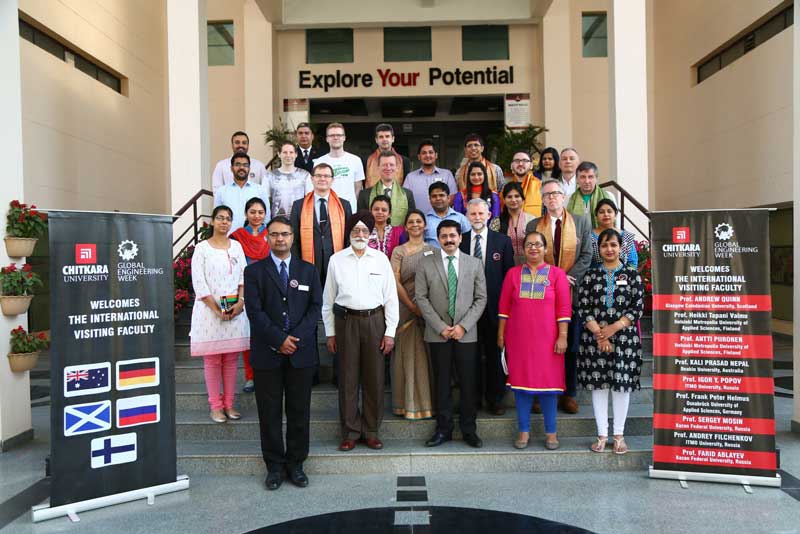 GEW at Chitkara University is a strategic and splendid initiative of engaging aspiring students to acquaint themselves with advanced technologies thereby empowering themselves to become better engineers. The International Week started on a very high note on March 28,2016 and ended on April 2,2016.
Nine eminent and globally renowned professors visited the campus and taught students through different modules of about 20 hours each.Prof. Andrew Quinn, Glasgow Caledonian University covered a module related to Power Electronics, two professors from Helsinki Metropolia university of Applied Sciences, Finland namely Prof. Heikki Tapani Valmu, Prof. Antii Pinonen focused on Microwave Engineering and Amplifier Design and Digital Signal Processing problem solving respectively.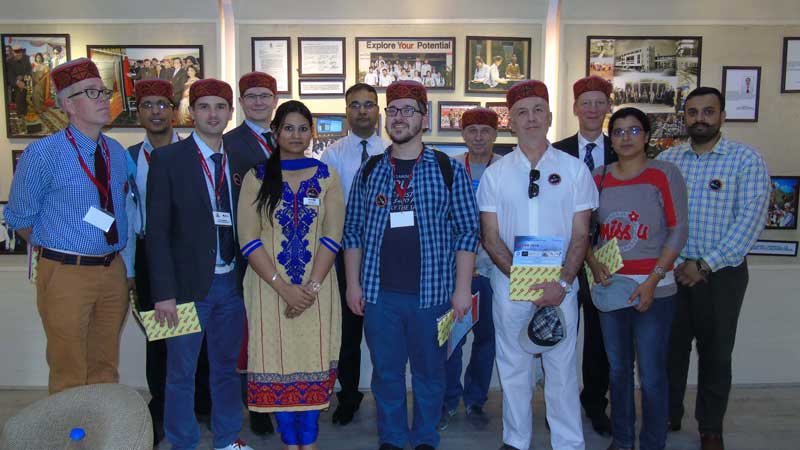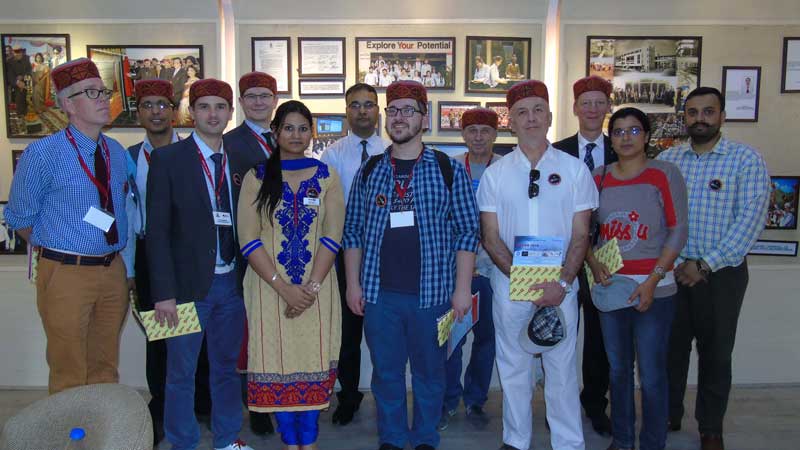 Four  Russian professors Dr. Igor Popov and Dr. Andrey Filchenkov from ITMO University, Kronverkskiy taught Quantum and DNA Computing and Introduction to Machine Learning respectively and  other two professors from Kazan Federal University, Dr. Sergey Mosin taught Design for Testability Automation of Analog and Mixed Signal Integrated Circuits and Dr. FaridAblayev focused on Quantum Cryptography.
 Dr. Kali Prasad Nepal from Deakin University, Australia enlightened civil engineering students on Road Design through Comprehensive Road Safety Perspectives. Dr. Frank Peter Helmus from Osnabruck University of Applied Sciences, Germany taught Fundamentals of Process Engineering.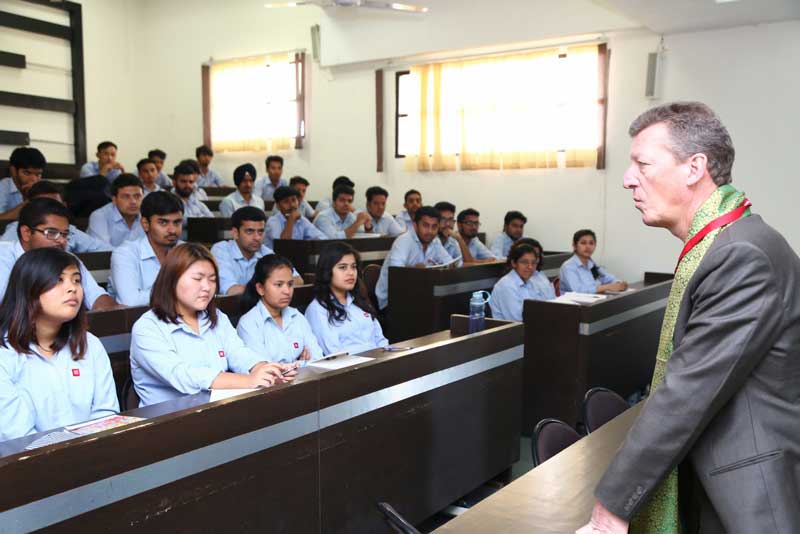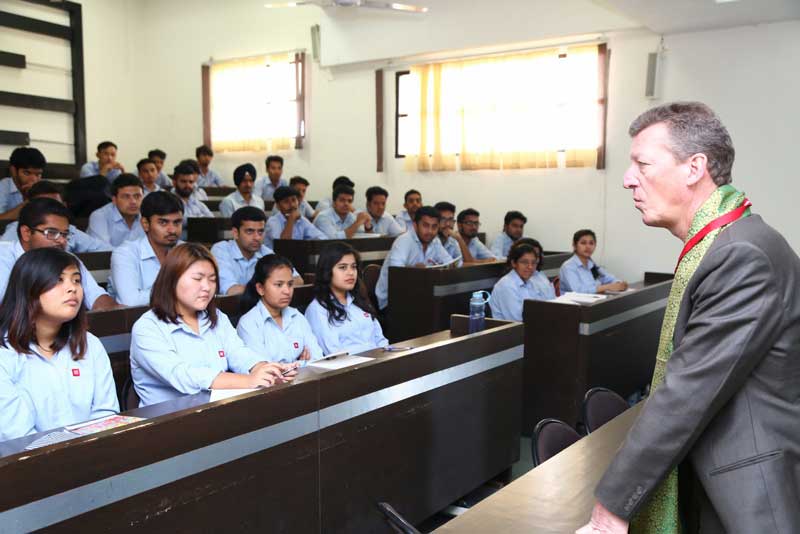 With this GEW another success story was scribed on the sands of time by Chitkara University under the stewardship of Prof. Sangeet Jaura, Associate Vice President, Office of International Affairs.
This programme was focused to improve the students' individual performances and academic achievements to enable them to be globally accepted and recognized with outcomes that match their aspirations with their ambitions in a globally competitive environment.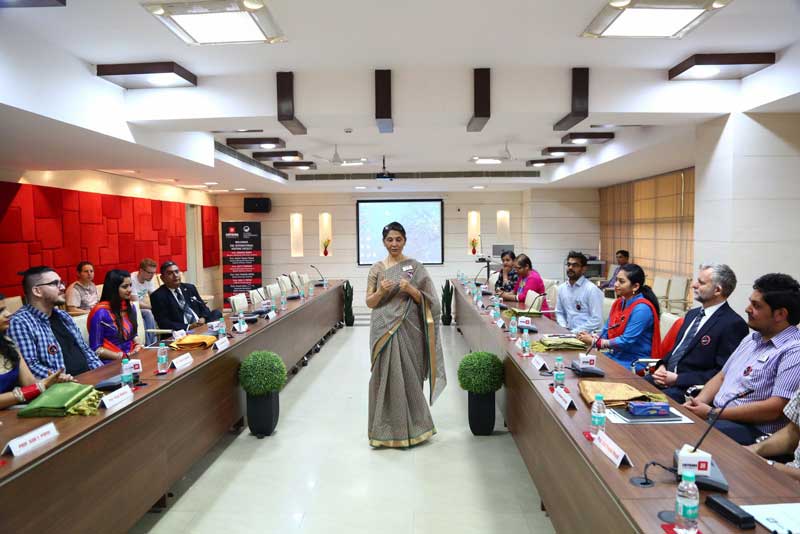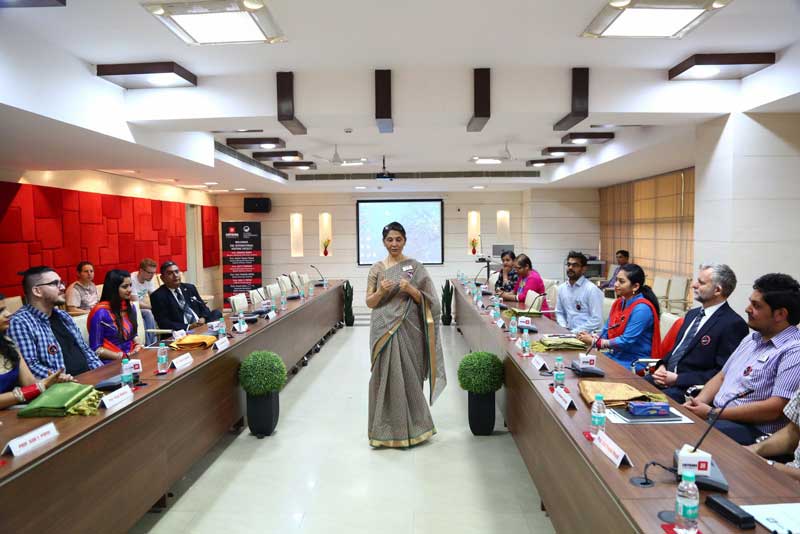 Brig (Dr) R S Grewal, Vice Chancellor, Chitkara University commented,"GEW provides a flavor of internationalization to our curricula and is an exercise in knowledge sharing. It helps in broadening the horizon of our students and faculty and is a step in towards making our students employable across borders".