Planning Gurus a company specialising in organising bespoke fashion & lifestyle exhibitions & which is owned by a dynamic couple Ratandeep Singh Walia & Aman Walia, has put a unique showcase of fashion & lifestyle – Global Fashion Era. The exhibition named Global Fashion Era-Fashion Lifestyle & Home Decor Exhibition(International Show) began today at Kisan Bhawan, Sec 35 here and will be on till July 30.
"Global Fashion Era brings some of the most in trend fashion designers on a single platform. The showcase has as many as 70 stalls put up where stylish designers are displaying latest designer wear, fashion accessories,   bridal couture, party wear,jewellery , home decor items, footwear et al. Stalls from Thailand also are available with their wares. We are also giving a gift voucher each on every purchase." Said Ratandeep Walia, Director, Planning Gurus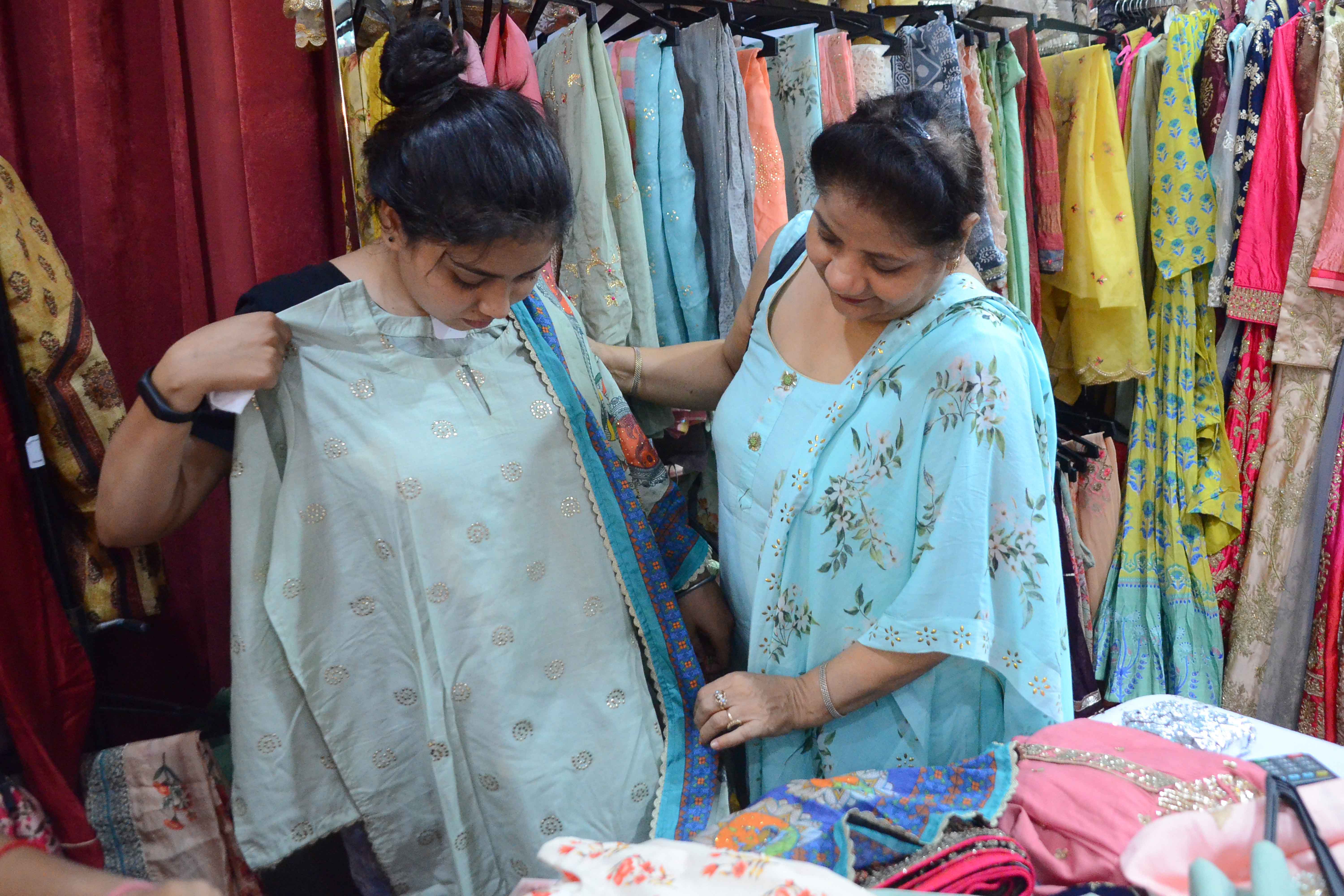 There are 4 stalls from Thailand  and these are becoming an attraction point at the Exhibition. The Exhibitors from Thailand are showcasing the famous Thai Fashion accessories, leather purses, Western dresses and authentic Thai jewellery among others. Planning Gurus has been able to rope in Thai SMEs Exporter Association and the same is being represented by Ms. Anong, General Secretary, Thai SMEs Exporter Association.
"The Exhibition is providing us a big opportunity to expose our designers, manufacturers & traders to the Indian market. We have chosen Chandigarh as this region of Tricity & Punjab has a lot of expendable income and people here have a taste for newer and different products. They like to experiment too." Said Ms. Anong
"It is a matter of pride for us that we have been able to collaborate with Thai SMEs Exporter Association which earlier had a tie up for exhibitions with Confederation of Indian Industry(CII). We will be bringing a major Thai Showcase named 'Namaste Thailand' from August 15-19, 2018  at Himachal Bhawan. The same will be a treasure trove for those looking to shop for authentic Thai products. What's more, for fashion conscious tricity residents we will be putting up a unique exhibition 'Satrangi Bazaar' too from August 11-13, 2018." Said Aman Walia, Director, Planning Gurus.
Meanwhile Global Era exhibition is displaying the label 'Sanchi' which has brought Jaipuri Kurties. Designer Supriti is here with a range of Phulkari products & is reviving the interest of people in Punjab's famous Phulkari art. 'Trashleeen' has a variety of beautiful designer  garments  for women, Bridal Couture is well represented by a young fashion designer Karishma who owns the label 'Rani Sahiba by Kims'. 'Padma Fabrics' is here from Delhi, 'Nazrana' is displaying awe inspiring Chikan work based dresses. 'Nazaakat Suits' from Delhi is also here. Anjali from 'AK Fashions' is also showcasing. Then there is 'Mrignaini' and 'Ru B Ru' too, 'Kriti Creations' from Panipat has put up a stall.
It is not just designer wear available at Global Era. 'HNA Jewellery' from Ludhiana, P S Jewels which deals in Silver jewellery, has come from Delhi, another Silver Jewellery stall 'Silver Point' has been put up.
Interiors & home furnishing needs are well taken care of by Redaux and Me & You. A very innovative stall has been put up by Tanvi Ahuja – 'Home Alankar'. Here beautiful Lamps with mosaic & bead work are on display. Turkish designer lamps are also there. Gotta Jewellery is showcased here along-with Afghani Jewellery. As far as handlooms are concerned the label 'Survi' is available.
So mark you date with Global Fashion Era exhibition on at Kisan Bhawan till July 30 from 11 am till 9 pm.