GMMSA EXPO INDIA 2020 dates announced: Garments Machinery Manufacturers and Suppliers Association – Expo today announced their 5th Edition GMMSA EXPO INDIA – 2020 to be held from 3rd January to 6th January 2020 at Dana Mandi, Bahadurke Road, Ludhiana.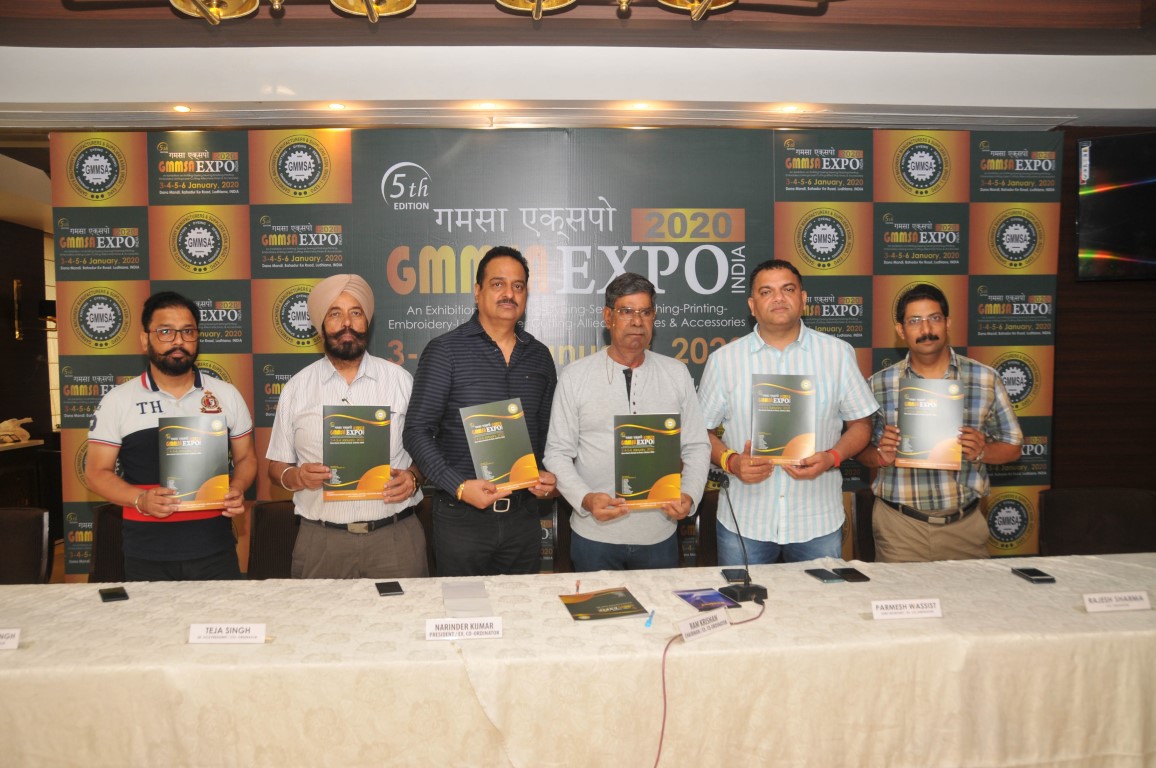 GMMSA EXPO INDIA has become talk of the country for garment machinery manufacturers & suppliers due to its international participation and its emphasis on technology, quality, service, production and innovations.
GMMSA Expo is a highly organized platform with high standards of display for much awaited and new up-gradations of garment machinery. It strives to provide solution to every problem in garmenting right from handling of raw fiber to complete finished garment ready for sale. The expo has received tremendous response in previous editions and is getting inquiries and requests from machinery manufacturers from Delhi – NCR, Ahmedabad, Mumbai and Tirupur to hold expo in their cities as well.
Ram Krishan, Chairman GMMSA said, "The Expo provides world class infrastructure and facilities to support the exhibitors in showcasing their products and attract the industry leaders to enhance their productivity, quality and cost cutting. This prestigious platform under one roof is one of the largest festivals of expectations for garment industry, showcasing up-gradations of their present systems of garmenting with new innovations by the best machinery manufacturers in industry. Our hard work and credibility has finally paid off. We grow bigger every year and we hope that this platform of the GMMSA Expo will continue to grow and benefit the industry due to hardwork and broad vision of Team GMMSA."
Narinder Kumar, President GMMSA said, "The objective of this Expo is to capitalize on the opportunity to provide latest technology and know-how at the doorsteps of the industry. All the machines will provide in depth exposure of new and latest technologies used to enhance the productivity, quality, cost cutting, new eye catching designs as well as heartwarming colours to attract the buyers from both winter and summer season manufacturers. We thank all the exhibitors for reposing faith in GMMSA EXPO INDIA 2020 and once again we will strive to fulfill huge expectations and achieve higher standards of quality and service to the industry."
Among the products that will be showcased at the expo are circular knitting, flat knitting, collar knitting, dyeing, finishing, washing, raising, brushing, sueding, polishing, Boilers, Sewing Machines, steam press, tumble dryers, dry cleaning, processing, air compressors allied Machines & Accessories etc.
Also present during the event were Mr. Teja Singh, Mr. Amit Jain, Mr. Sukhwinder Singh,  Mr. Jatinder Sudera, Mr. Parmesh Wasist,  and  Mr. Rajesh Sharma .