Godrej professional unveils Colour Play Trends 2019: Taking forward the brand's commitment towards enriching the hair salon industry in India.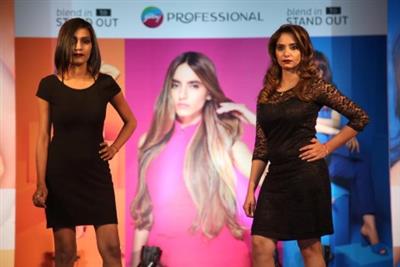 Godrej Professional, the first Professional Hair Colour & Hair Care brand specially formulated for Indian hair, hosted a trend collection workshop in Chandigarh with renowned celebrity stylists and Education Ambassador, Godrej Professional – Asha Hariharan and Technical Ambassador, Godrej Professional- Ryan D'Rozario.
The workshop focused on introducing the stylists to the three looks of Godrej Professional Colour Play Trends 2019 – Peek-A-Boo Ruby, Tiger Eye Bronze and Balayage Gold Ash. 
Over 100 stylists spent the day with the brand's education and technical ambassadors who demonstrated these new looks; part of Godrej Professional Colour Play Trends 2019.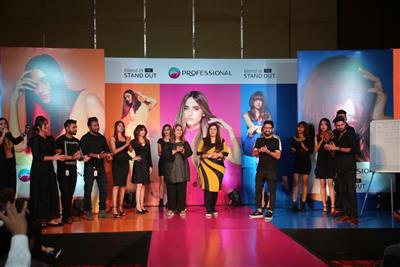 The workshop commenced with an informative talk by them on trending haircuts and the three hair colouring techniques. Asha and Ryan demonstrated the colour and cut live on stage – revealing all the tips and tricks to stylists to recreate these looks in their salons.
Commenting on Godrej Professional's trend collection workshop, Mr. Sunil Kataria, CEO – India and SAARC, Godrej Consumer Products Ltd, said, "Godrej Professional aims to be technical masters in providing customized, transformative education with breakthrough salon products specially designed for Indian hair. To grow the salon business, skill-building education will be crucial. Through initiatives like trend collection workshops with industry experts, we aim to impart hair styling and colouring training to stylists, which will not only develop their skills but also enhance their livelihood opportunities. We are committed to undertake more such initiatives for existing and upcoming talent of the salon industry."
Sharing her experience, celebrated hairstylist & Godrej Professional Education Ambassador, Asha Hariharan added, "I am glad to be associated with Godrej Professional as it has constantly focused on uplifting the salonists.
We are excited to showcase and share with stylists in Chandigarh; three unique looks Balayage Gold Ash, Tiger Eye Bronze and Peek-A-Boo Ruby. This seminar is a great platform for budding and existing stylists to learn and enhance their skills with new trends.
We are happy with the response and participation received from the participants. I am confident that Godrej Professional will inspire salonists with these cutting edge trends and empower them with great products as well as unique skill building initiatives."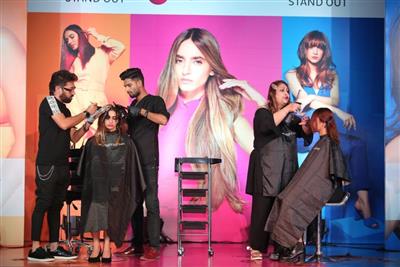 Godrej Professional is the first Indian hair professional range developed in partnership with the Indian hairdressing industry, tested and certified by the Salonists and Scientists alike. Some of the best minds in the hair industry like celebrity hairstylist Ryan D'Rozario, Sylvia Chen and Asha Hariharan among others, have worked closely with the brand development team of Godrej Consumer Products Limited to create an exceptional range of products. 
The colour range consists of 21 stunning hair colour shades, all specifically created for Indian hair. To ensure great hair health, Godrej Professional also offers a complete care range comprising of shampoos, masks and styling serums. 
In a short span of two years, Godrej Professional has become the preferred choice of Indian salon industry, commanding presence across 5,500 salons in 25 Indian cities. The brand's vision is to further transform Indian salons and believes that imparting skill-building education to young budding talent will be crucial to achieve this goal.
The trend collection workshop in Chandigarh with top veterans is the brand's endeavor to work towards fueling the hair salon industry at large. Godrej Professional plans to undertake more such initiatives in coming days.