SAD-BJP should stop befooling farmers and work for their welfare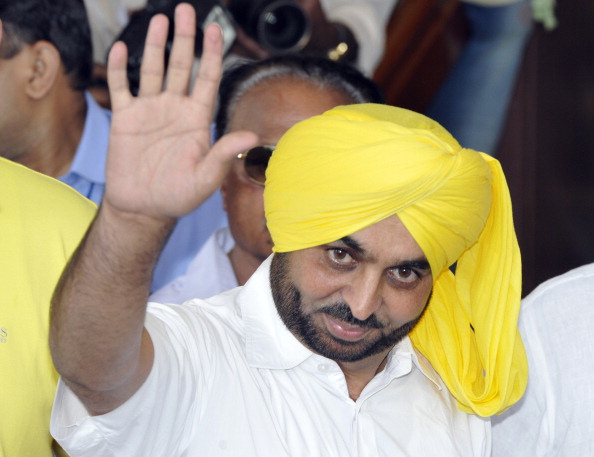 NewZNew (Chandigarh) : "The crop diversification programme of Punjab Government is mere eyewash and the Government is not serious about it. The government is not helping the farmers who want to shun Wheat-Paddy circle in Punjab" AAP Punjab Leader and Member Parliament, Bhagwant Mann in a statement to media said today.
He said farmers should be motivated to grow maize, pulses, oilseeds, fodder crops and horticultural crops  by offering them viability gap fund (VGF) of Rs 5,000-8,000 a hectare, which will make it as remunerative as rice and Paddy. He said that even if the government pays such amount of money to the farmers, it will be lesser than the subsidy given on fertilizers and pesticides to grow Paddy. He said that apart from it, assured marketing for alternatives, value addition and processing of the crops are essential for the farmers to switch to these crops. Mann said that the government has no vision about the peasantry issues and is trying to run away from its responsibilities.
Bhagwant Mann said that the state and the Central governments have not kept a tab on the fall in basmati prices and the rates have dipped from Rs 4,500 per quintal last year to Rs 1700 this year even as the production has fallen by more than 38%, that had led to heavy loss to the farmers. "The Anti-Farmer policies of SAD-BJP government are effecting farmers heavily and failing in manage their lives they are take extreme steps like committing suicides" he said.
Talking about the Kinnow growers in Punjab, AAP leader Kultar Singh Sandhwan said that a total 42795 hectare area comes under kinnow crop but the government has failed to facilitate the farmers. He said that the kinnow growers are forced to sell the crop at very low price while the market price of it is more than double. He also expressed annoyance for not running the Fruit Juice Units at Abohar and Hoshiarpur properly by the state government. Singh said that the farmers should be helped by the Hotriculture Department to transport their crop to other states so that they can earn well of it. He also demanded establishment of a Citrus Centre at Abohar to motivate farmers for Kinnow farming.