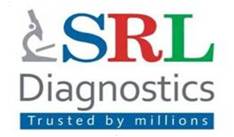 NewZnew (Chandigarh) : SRL diagnostics, India's leading diagnostic chain has launched,for the first time in India,a fellowship course in Molecular Pathology with a view to impart applied knowledge of this new branch of laboratory medicine to doctors. SRL Diagnostics have been pioneering the application of this branch of molecular biology in clinical diagnostics for more than 15 years now.The course launched by SRL is recognised by the Maharashtra University of Health Sciences (MUHS),and is offered at the Research & Development Division, Goregaon West, Mumbai branch of SRL. SRL is the first diagnostic lab to offer such program to medical students in India.
Molecular Pathology-a fledgling but rapidly growing sub-speciality of laboratory medicine is revolutionizing characterization and diagnosis of diseases at genetic level. This course aims to provide intensive training in all aspects of molecular diagnostics, including understanding the role of genetics in diseases, DNA and RNA analysis in cancers, genetic disorders, and infectious diseases. In this programme, students learn to apply knowledge of molecular medicine in disease diagnostics, acquire molecular diagnostics skills during exposure to state of the art technologies and learn to interpret molecular test results in complex clinical case scenarios.
The course curriculum is designed to enable medical students get a chance to teach juniors, participate in molecular pathology conferences and work in genetic clinics. Italsoencouragesstudents develop aptitude towards research based activities. Students also gain real world experience with innovative and cutting edge technologies in molecular diagnostics and pathology departments of SRL,with direct exposure to laboratory management, quality assurance and troubleshooting aspects of molecular tests.
Dr.B.R Das President-Research & Innovation, Mentor-Molecular Pathology and Clinical Research Services, SRL Limited, says "We introduced this programme chiefly for laboratory medicine professionalsso as to make them experts in current molecular diagnostic technologies. This fellowship will focus on key competency areas for professional growth and development, including patient care and medical knowledge. Fellows will be able to achieve good communication skills with physicians, patients, technologists and ancillary staff with respect to molecular diagnostics. This course will also enable fellows appreciate the ethical issues in genetics, particularly those raised by molecular diagnostic testing.  I believe this world-class programme will fulfil a deficit in professional manpower in the area of molecular pathology."
The eligibility criterion for this course is preferably an MD in Biochemistry/ Microbiology/ Pathology/Medicine/ Paediatrics. Eventhose holding aPh.D. in Medical Biochemistry/ Microbiology/ Biotechnology/ Molecular Biology/Genetics can apply.