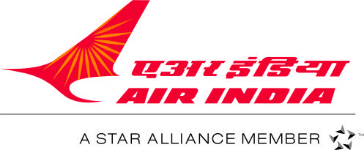 NewZNew (Chandigarh) : Air India will commence flight operations from New Delhi to Gorakhpur, six days a week, starting January15, 2016. The flight will offer connection to flyers travelling to various domestic and international destinations from Gorakhpur. Similarly, passengers arriving from the Gulf and other international destinations will get a convenient connection to Gorakhpur from Delhi by this flight.
This is the latest destinations to be added to its network under its Connecting India programme Air India recently also launched operations between Mumbai and Gwalior with ATR-72 aircraft and also connected Durgapur to Delhi and Kolkata with an A319 flight.
Air India will operate a 70 seater ATR 72-600 aircraft between Delhi and Gorakhpur. The flight AI 9809 will depart from Delhi at 1215 hrs and arrive Gorakhpur at 1415 hrs. On the return leg, flight AI 9810 will depart from Gorakhpur at 1445 hrs and reach Delhi at 1645 hrs.
The flight will operate six days a week on Monday, Tuesday, Wednesday, Thursday, Friday and Saturday.