Governor Inaugurates Ninth Ins & Outs of PHDCCI: There will be discussion on modern technology of building construction for four days. Punjab Governor and Chandigarh Administrator Banwari Lal Purohit has said that in this expansion of urbanization it is important that people get affordable and safe housing.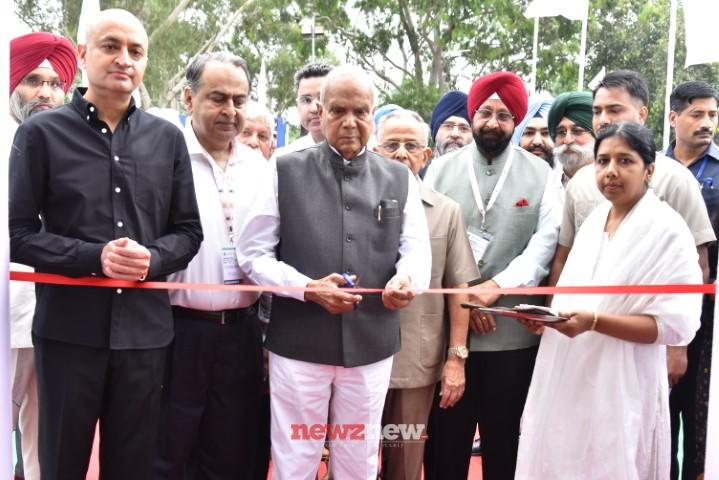 For this, architects, decorators and building builders will have to make meaningful efforts.
Banwari Lal Purohit On Friday at Inauguration of Ninth Ins & Outs mega show organised by PHD Chamber of Commerce and Industry at Parade Ground, Sector 17, Chandigarh in collaboration with Indian Institute of Architects, Fire and Security Association of India and Indian Society of Heating, Refrigerating and Air Conditioning Engineers, The Confederation of Real Estate Developers Association of India(ISHRE) addressed businessmen, students and entrepreneurs of the city related to the building construction sector .
He said that in the current circumstances it is necessary to construct safety and environment friendly buildings. City Beautiful Chandigarh is the most organized and developed city of North India. Even today, children studying architecture come here for research.
Emphasizing on promoting solar power, Purohit said that keeping in mind the future needs, it is necessary to design and construct such buildings where electricity is consumed less, and the buildings are safe.
Banwari Lal Purohit called upon the representatives of PHD Chamber to bring entrepreneurs associated with the fields of architects, modern building construction technology, fire safety, security, real estate, furnishing, decoration etc. under one roof. There should be a mall in the city where all these are available to the people under one roof.
Earlier, while welcoming the UT Administrator on his arrival here, Madhusudan Vij, Chairman of PHD Chamber of Commerce and Industry Chandigarh Chapter, said that the theme of this four-day long exhibition has been kept Towards Sustainable Design, Technology and Safety.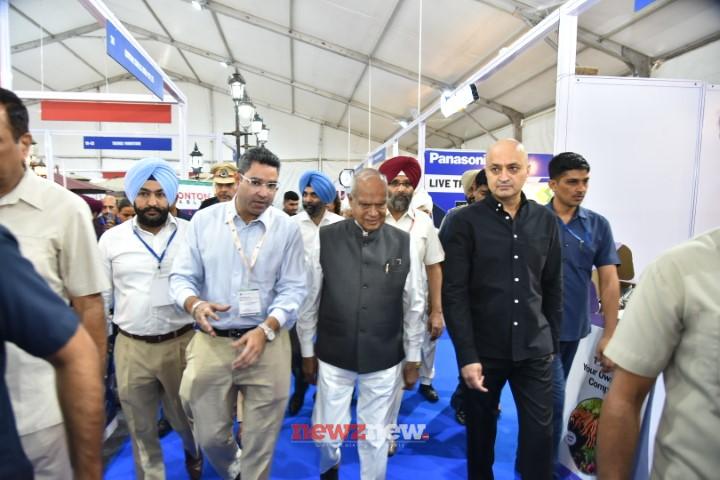 Through this event, students at various colleges and universities will be given information about the modern technology coming in this field. Co-Chair of Chandigarh Chapter, Suvrat Khanna, while expressing his gratitude to the guests, said that this event organized by the Chamber every year is continuously expanding.
On this occasion, Punjab Chapter Chairman RS Sachdeva, Co-Chair Karan Gilhotra, Regional Director of the Chamber Bharti Sood, besides FSAI President Surinder Baga, CREDAI Punjab President Jagjit Singh Majha, Hemant Sapra, Many dignitaries including R.K. Saboo, Ashok Khanna were present.