MoU INKED BETWEEN HIGHER EDUCATION DEPARTMENT & RELIANCE JIO IN PRESENCE OF MINISTER
newznew (Chandigarh) : The Higher Education and Languages Minister, Punjab, Mrs. Aruna Chaudhary, today said that all Government Colleges in Punjab would be equipped with 'Free Wi-Fi facility. She divulged that with this, a major poll promise made by the Chief Minister has been met.
She said that the Department of Higher Education & Languages has decided to set up free Reliance Jio Wi-Fi campuses in all the Government Colleges spread across the state which would encourage the system of cashless transactions & Digitalization. The minister said added that all the Principals of respective Colleges have been directed to provide suitable space and security for Wi-Fi and other relevant network equipment. She also made it clear that there would be no financial liability on the Government/any college/any students.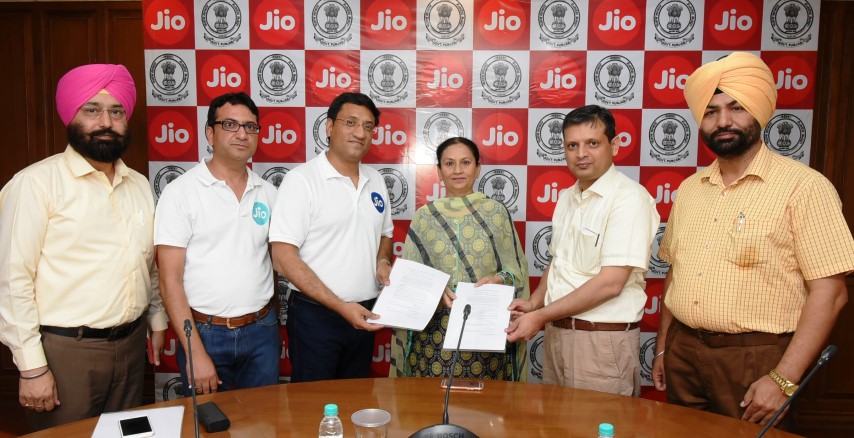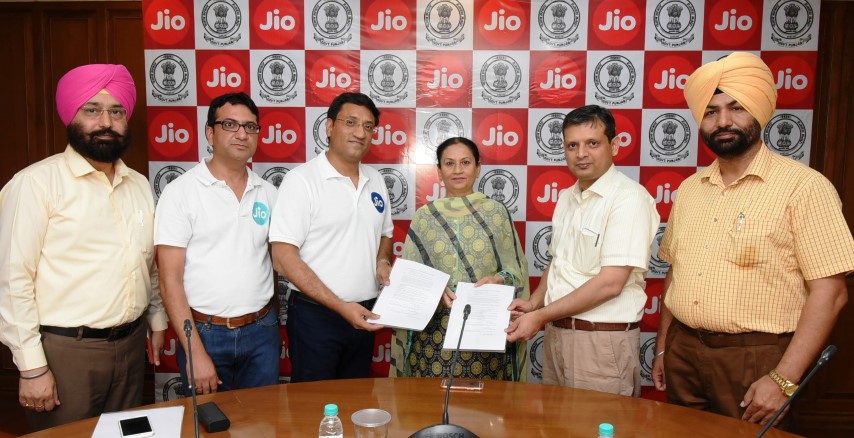 An MOU to the effect was signed today between Reliance Jio & Higher education department in presence of Mrs. Aruna Chaudhary (Minister), Secretary , Higher Education Mr. Anurag Verma, Mr. Paramjit Singh DPI (Colleges), Mr. Lakhmir Singh, Mr.T.P.S. Walia State Head of Reliance Jio and Mr. Vaibhav Mehra Marketing Head of Reliance Jio.
Mr. TPS Walia, State Head Reliance Jio Infocomm Limited, Punjab said that Reliance Jio would set up the infrastructure and provide its services free of cost. As part of the introductory offer, it would give 20 MB free usage per day per user for all students and staff members. He also said that the reliance Jio will also block all objectionable websites as per Government of India directions.