Grand Opening of 4th Global Literary Festival : "Need not worry about the technology but we have to preserve our traditions & culture for sure. It is the biggest strength of our country," said Sandeep Marwah, Director Marwah Studios while in augurating the Forth Global Literary Festival. Our Cinema is playing an important role to promote our literature.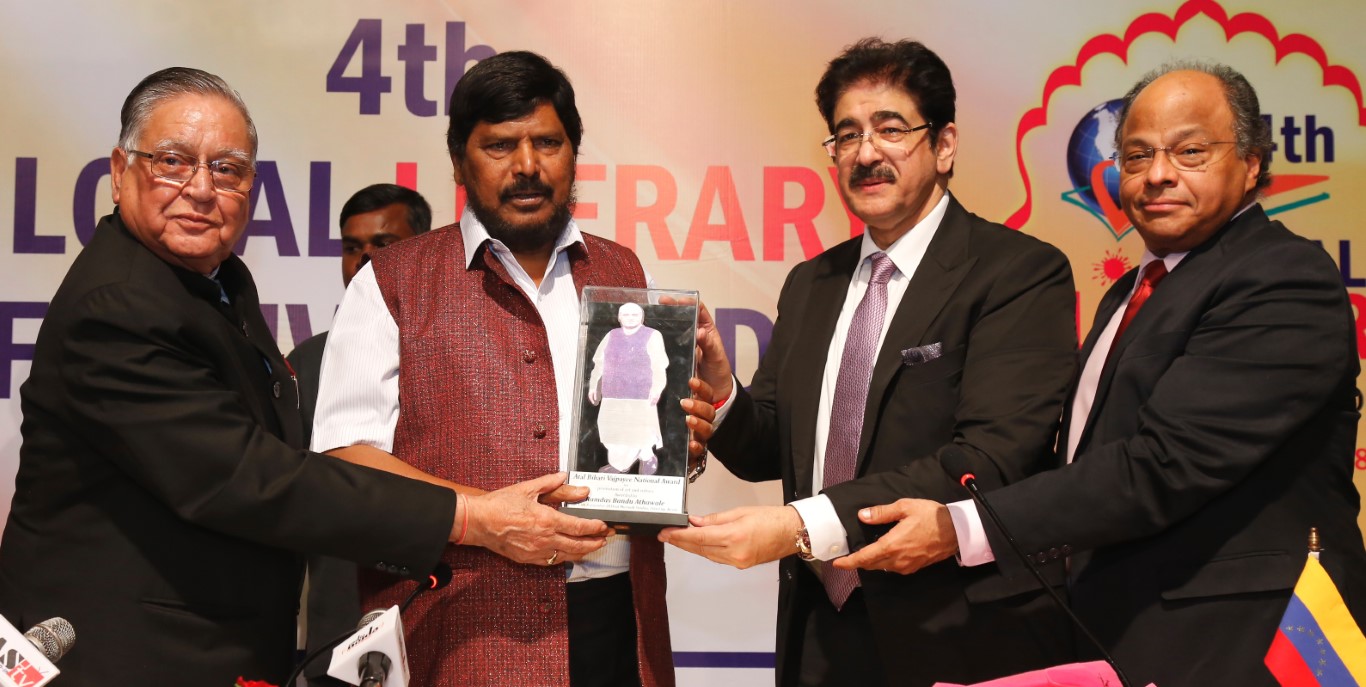 On this occasion, Minister for Social Justice and Empowerment Ramdas Athawale, Ambassador of Mongolia to India Gonchig Gunbold, Ambassador of the Republic of Venezuela Augusto Montreal, Former Governor of Chhattisgarh K.M. Seth, Writer Bharti Pradhan & Writer Asgar Wajahat present there. On this occasion Minister Ramdas Athawale was honored with Atal Bihari Vajpayee National Award
HE Augusto Montreal said I am very happy with this kind of festivals. The whole world needs peace and without knowing literature & culture of each other countries we don't get peace at global level.
Many writers, publishers, poets from all over India and abroad attended the inauguration.