Greenlight Planet and Midland Microfin provide solar entertainment : Greenlight Planet, a recognized global leader in solar home energy products and Midland Microfin Ltd., a technology savvy microfinance institution collaborate to work towards providing solar powered entertainment (radio) and lighting to un-electrified and under-electrified customers across Punjab and Haryana.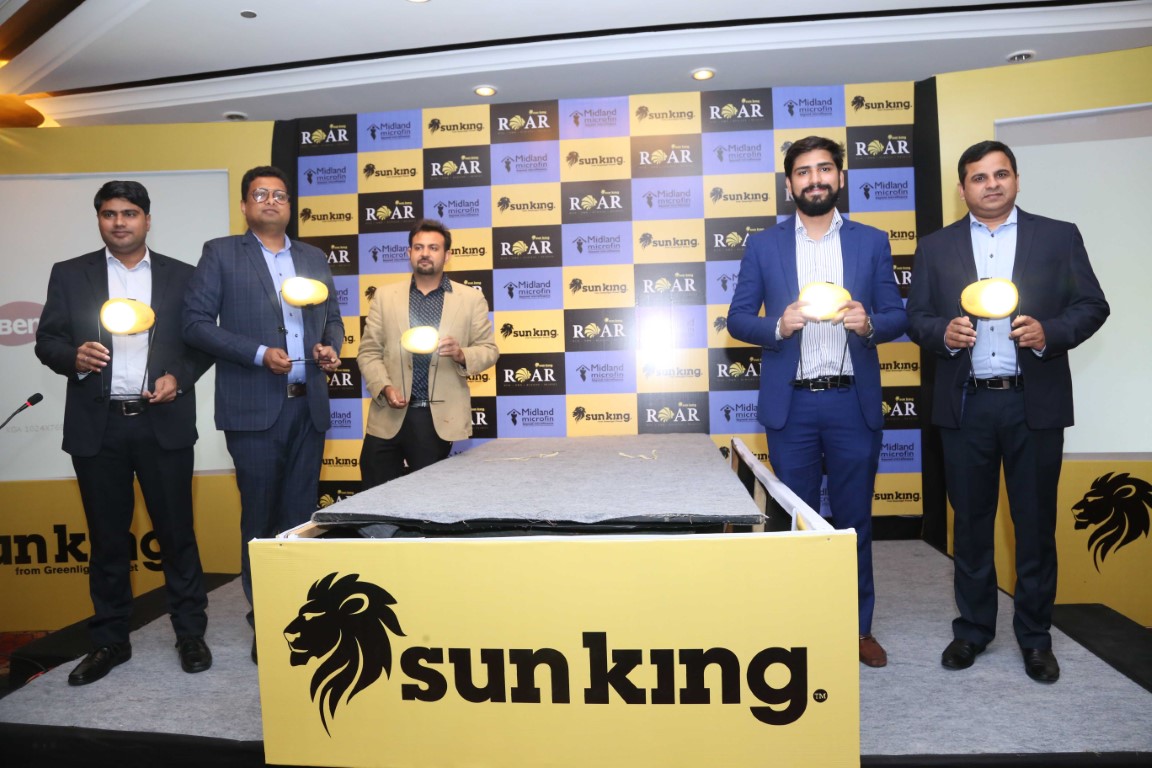 With the launch of the Sun KingTM Boom, a solar light and radio, both the companies aim to provide access to light and entertainment to low-income households in the two states.
The 'Sun KingTM Boom' is a 4 in 1 solar-powered lantern with a built-in radio, MP3 player, and USB port for mobile charging and entertainment. With a 2-year warranty and Lighting Global (World Bank) quality certification, this product is in line with the growing aspirations and demand for lighting, mobile-charging and entertainment amongst the rural consumers. This product will be available in 42 Midland Microfin branches across Punjab and Haryana.
Commenting on the launch, Mr. Sahil Khanna, Partnerships Business Leader, Asia of Greenlight Planet said, "We at Greenlight Planet have delivered life-changing solar lighting products to over 3.3 crore under-electrified consumers over 40 countries for nearly a decade. And this time, with the Sun KingTM Boom, we will not only be providing light, but have worked towards customizing our product for entertainment as well. By leveraging Midland Microfin Ltd.'s substantial expertise in finance to enable energy inclusion and their strong presence in Punjab, our partnership has helped us strengthen our mission to power the lives of those who are un-electrified and under-electrified. Currently, not only do they face problems with erratic electricity, but also have limited options for entertainment and news, with a heavy dependence on electricity to power these sources. Hence, we have worked on a product that serves our customers and their specific needs."
Speaking on the initiative towards improving quality of life in Punjab and Haryana, Mr. Amitesh Kumar, Chief Financial Officer, Midland Microfin Ltd. said, "We are extremely delighted to introduce such an innovative product to our customer base of about 1.5 Lakh in Punjab and Haryana, our strongest markets. We constantly aim at improving the lives of the underprivileged through our pioneering services. With these product offerings, our customers will be able to gain access to information and current events, empowering them with knowledge, education and a stronger connection to the outside world. Within a year of partnership, we have seen the impact of Sun King™ products in our customers' lives, with households experiencing an increase in study time for their children, increased savings and income levels and even safer quality of air."
Greenlight Planet and Midland Microfin Ltd. have together served reliable lighting solutions to nearly 1000 households in Punjab and Rajasthan collectively in their pilot phase.