The prestigious 

Best Doctor Award 2017

by M

rs.

 

Sharmila Tagore

 

at

 New Delhi
newznew (Chandigarh) : Region's leading Eye Hospital, Grewal Eye Institute which holds a JCI and NABH accreditation provides comprehensive services in the field of eye care was recently adjudged the evaluation only award for "Best Eye Institute in North India".
Grewal Eye Institute, has been awarded 'Best Eye Institute in North India' by Mrs. Sharmila Tagore at Best Doctor Awards 2017 organised by Katalyst Research at Hotel Radisson Blu, New Delhi recently.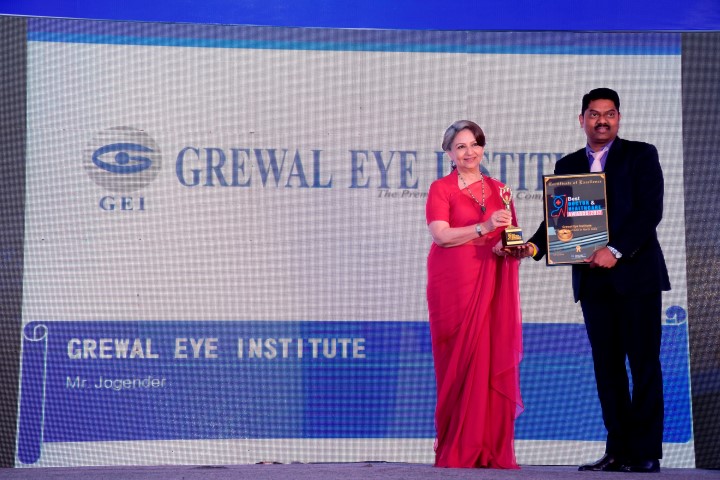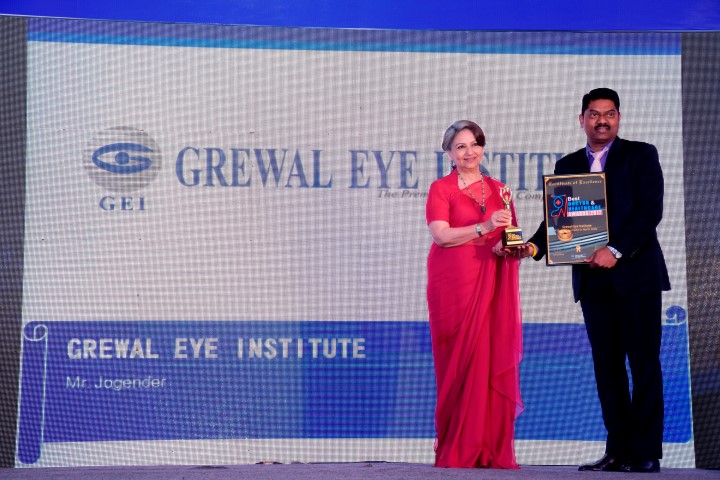 On receiving such prestigious award, Dr. SPS Grewal added, "It was a great honour to receive such an award as leader for learning because recognition makes us feel prouder and prompts us and my team to work harder in providing excellent customer satisfaction.
Says Dr Grewal "We have always been pioneer in bringing latest technology to India, and many a times to Asia. Being early bird users of the latest technology, we are able to understand it, use it, manoeuvre it and get best results out of it. We keep on sharing this knowledge with the medical fraternity from various platforms so as to serve the suffering humanity. I am glad that our efforts are recognised and appreciated."

Grewal Eye Institute (GEI) is the world's fourth JCI accredited and India's first ISO 9001:2000 certified eye care hospital which also was accredited by NABH. GEI introduced the revolutionary ROBOLAZR Cataract Surgery for the first time in India.