Gurkirpal Surapuri released his perfect 'Viah Wala Gaana': The season of weddings is still far but Punjabi singers have already folded their sleeves and are coming up with major wedding songs.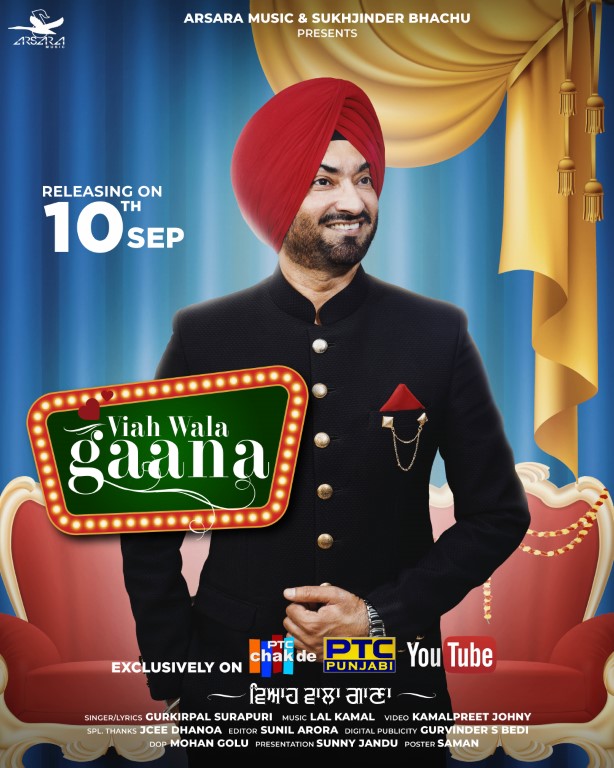 The new entry to this list is Gurkirpal Surapuri's latest track. The title of the track is 'Viah Wala Gaana'. From the title, it is evident that song is a perfect beat number.
The lyrics of the beat number are penned by Gurkirpal Surapuri himself. Lal Kamal has given the music under Arsara Music label which has also produced movies like 'Goreyan Nu Daffa Karo'.
They have recently released back to back songs like 'Range' by Aarsh Benipal and 'Tera Eh Pyar' by Nachattar Gill. Kamalpreet Johny has directed the video of the song. This song is Sunny Jandu's presentation. This whole project is produced by Sukhjinder Bhachu.
At the release of the song, Gurkirpal Surapuri said, "This track 'Viah Wala Gaana' will make everyone dance and a sure shot entry to every DJ's playlist for wedding season. I personally enjoyed a lot while performing on this song. I just hope the audience will like this song."
The director of the song, Kamalpreet Johny said, "The lyrics of the song are very catchy and you can immediately learn them by heart. While shooting the song, I tried to make it as relaxed as possible. It was like we were on a wedding literally and I believe people will also feel the same."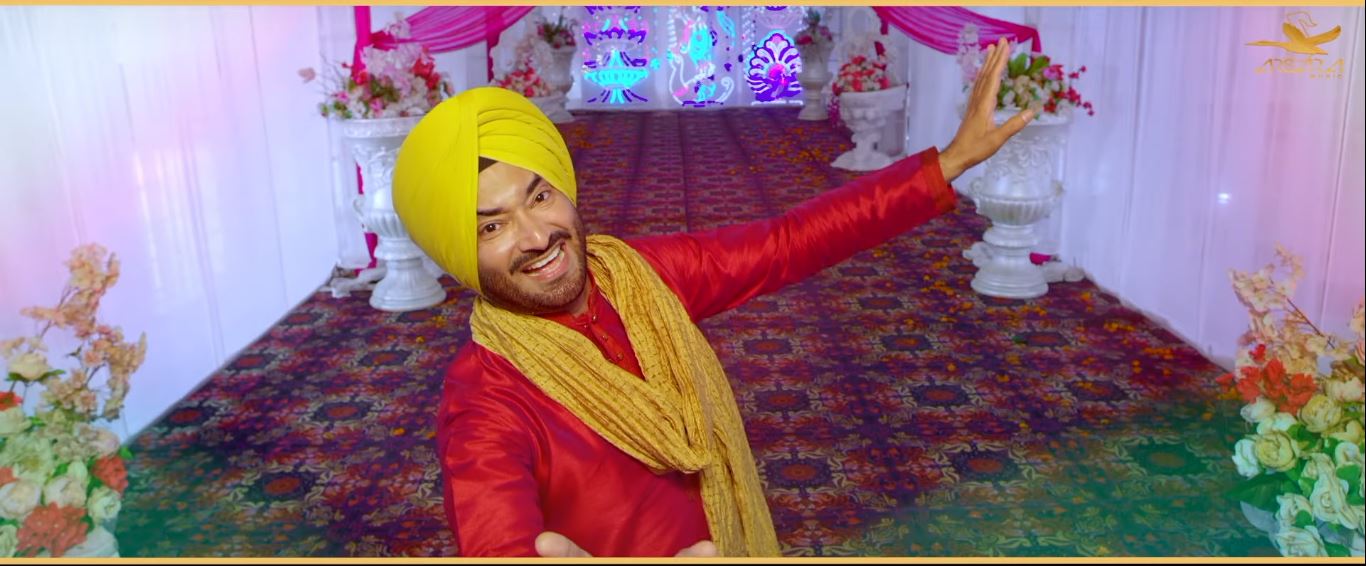 "We Punjabis are always ready to party and dance and we wanted to invest in a project which will have a universal appeal. And 'Viah Wala Gaana' is definitely that song which will be played on every occasion and every Punjabi can shake a leg on this", the producer of the song Sukhjinder Bhachu said.
The song 'Viah Wala Gaana' has already been released on Arsara Music's official YouTube channel.