7th Tirak Taekwondo International championship 2017
City Boy Inderdeep Singh who is studying at Gurukul Global School Manimajra in class 5th Won Bronze Medal in 11-12 Years Old, class C 34-38 Kg (KYORUGI), NTTA INDIA, Which was held on 21st october 2017 at John Paul II Sports Center,Assumption University, Bankok Thailand.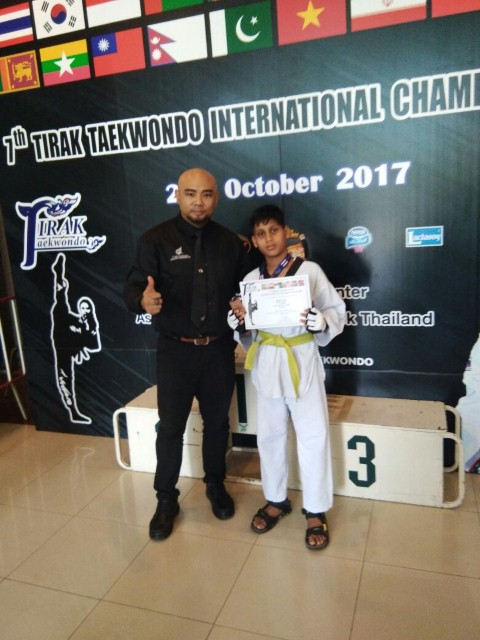 Inderdeep Singh is a fantastic Player of Taekwondo. His father Mangat Singh is posted at Maloya and mother Randeep Kaur is posted at Sector 9 Headquarter Chandigarh Police. Inderdeep has recently won gold medal in National Championship at Chandigarh Sketing Ring. This is a very proud movment for his parents. They both are supporting both of their kids from the very beginning.