NewZNew (Chandigarh) : The General House of Gymnastics Federation of India (GFI) will elect its new Executive Body here on Wednesday. This was disclosed by M A Chemburkar, Senior Joint Secretary of the GFI. The Notice for elections was issued by incumbent President Jaspal Singh Kandhari on 2 January 2015, after a decision to this effect was taken in the Annual General Meeting (AGM) of the GFI in New Delhi on 6 December 2014. These elections have been scheduled following a directive in this regard to the GFI from the Union Ministry of Youth Affairs & Sports, Government of India.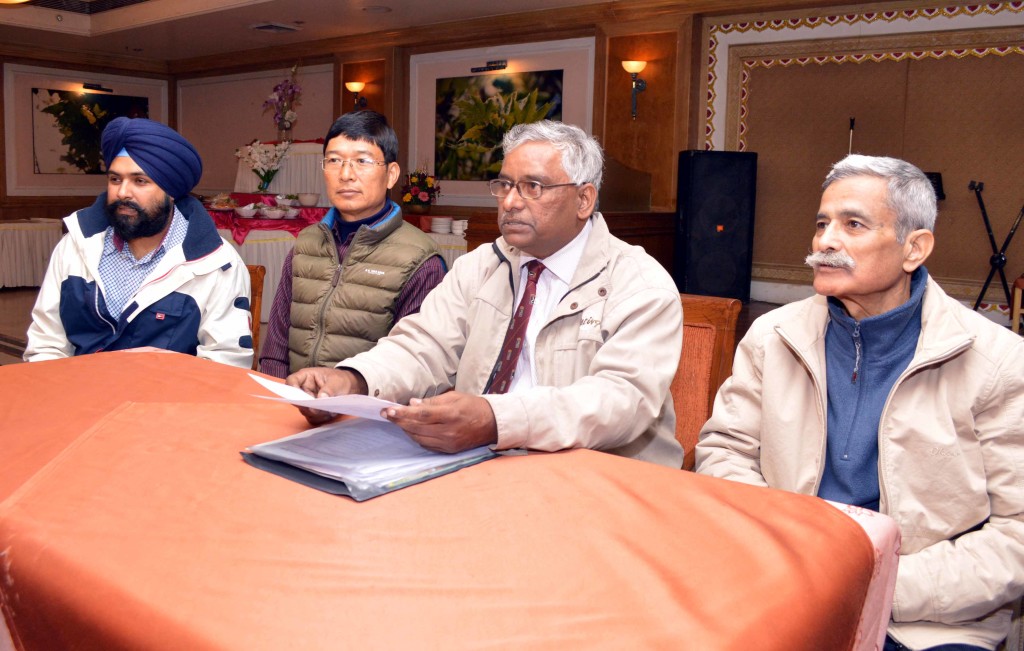 The elections will be held as per the Constitution of the GFI, and Model Election Guidelines circulated by the Ministry of Sports & Youth Affairs, and also incorporated in the National Sports Development Code, which governs the functioning of all sports federations in the country. Justice R S Mongia, former Chief Justice of Guwahati High Court, as also a former Judge of Punjab & Haryana High Court and former Chairman of Punjab State Human Rights Commission, is the Returning Officer for these elections. His appointment for this role has been approved by the Ministry of Youth Affairs & Sports.
The Ministry of Youth Affairs & Sports has deputed S S Roy, Executive Director, Netaji Subhash National Institute of Sports, Patiala, as its Observer for these elections. Roy will submit in a sealed cover, his report on the conduct of these elections to the Central Government. A request from the GFI to IOA, to which GFI is affiliated to appoint an Observer for these elections, is also pending with the IOA.
The Gymnastics Associations of 28 states and Union Territories affiliated with the GFI constitute the Electoral College. Each Permanent Member affiliated with the GFI will have two votes, for the officer bearers and Executive Body members. The voting will commence at 11 am and the results will be announced by 12 noon.
The results will be announced by the Returning Officer on Wednesday at Hotel Chandigarh Beacons, Sector-42D, Chandigarh, which is the venue for these elections. These elections will fill up five posts: President, General Secretary, Treasurer, Vice President (4) and Joint Secretary (4), besides Executive Committee members (4).
For more details or clarifications, the undersigned may be contacted. Details of the voting process are also available on the website of the GFI: www.gfi-gymnastics.org.