TO SET UP ONE PILOT PROJECT IN EVERY DISTRICT IN 2015
SEEKS PROPOSALS FROM INVESTORS TO EXPLOIT GREEN ENERGY PROJECTS
NewZNew (Chandigarh) : Punjab is all set to lead the nation to become first state in the country to harness Biogas CNG and has firmed up a plan to set up one pilot plant in each district this year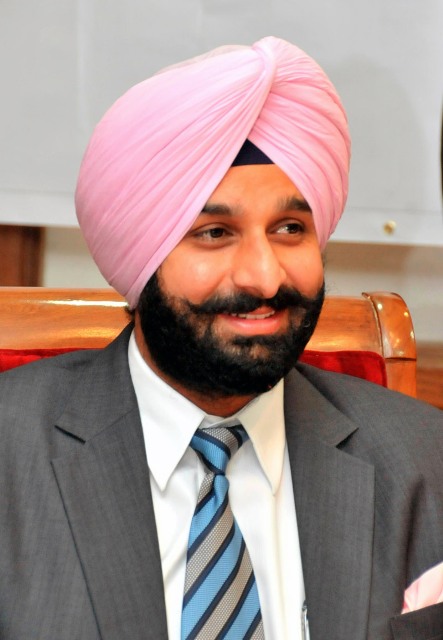 Mr. Bikram Singh Majithia, New & Renewable Energy Minister, Punjab, the brain behind this green energy push , giving details of the project said that he has conceived this project to harness Biogas CNG potential of the state by offering to set up such projects in the state on Built, Operate and Own (BOO) basis.  The installation of such projects will convert cattle dung/agricultural residue to energy for the production of Bio-gas which is further purified and filled in cylinders as Bio-CNG.
He said that continuing with its commitment to make Punjab clean and environmental friendly state three such projects have already been installed having capacity of 600 cubic meter, 1000 cubic meter and 5000 cubic meter biogas per day. These projects are working successfully and have created demonstration effect. He informed that proposals for such projects have been sought from the investors/developers along with documents including DPR and the last date of submission of prescribed application form was fixed 16th February, 2015.
Describing Biogas CNG projects as the future of the eco-friendly nation, Mr. Majithia said that the Punjab was moving towards the next level by fixing a target of setting up of at least one Biogas CNG project in every district of the state. Such Projects would not only create business opportunities for the investors but also generate income for the farmers by selling the cattle dung which was used as raw material for generation of energy through Biogas, he added.
He said that the most crucial benefit of Biogas CNG project was that it would generate better quality manure by adding immensely towards the environmental protection. By reducing the emissions of gases, these projects will ensure a better health for the people of the nation. Besides this, Biogas CNG projects will act as a boom for the investors as investment will be recovered within four years. The development of such projects will create direct/indirect employment opportunities in rural area thus, helps in eradicating the unemployment in the state and generating new business opportunities for investors which will turn into a profitable venture.
"When waste is utilized in optimized way, cleanliness is spread thus, adding impact towards Prime Minister Narendra Modi Swachh Bharat Abhiyan by providing Clean Gas, Green Gas to the nation", said Majithia.
The success of Biogas CNG projects has been possible due to facilitation provided by PEDA and the financial assistance in the form of capital subsidy. For example, the estimated cost of installing a project of capacity 1000 cubic meter is 1.70 Crores which shall be eligible for 10 percent subsidy of 16.66 lacs.