–
INTERVIEW OF DAIRY TRAINING COURSE ON JANUARY 30 
NewZNew (Chandigarh) : Mr. Gulzar Singh Ranike, Animal Husbandry, Fish Farming and Dairy Development Minister called upon farmers to opt for commercial dairy units to supplement their income.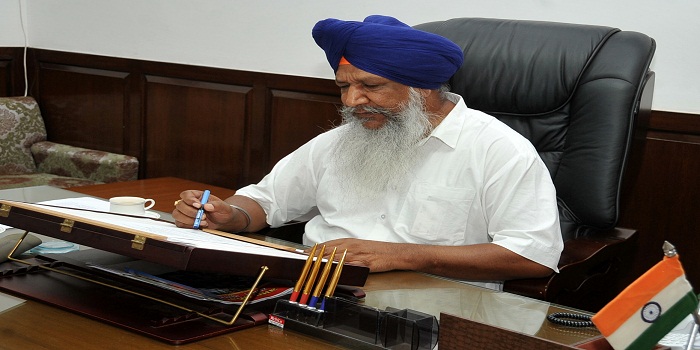 In a Press communiqué, Mr. Ranike said that in the present economic scenario where farming was fast becoming unviable economic venture, it was imperative for farmers to go for diversification in dairy sector to sustain themselves. He said that dairy development department has designed a six week Dairy Entrepreneurship Training course for farmers to impart modern training in Dairy sector.
He said that the interview would be conducted for training course on January 30, 2015 at all the concerned centres by Dairy Development Board. The course commencing on February 9, 2015. Divulging the details, Mr. Inderjit Singh, Director Dairy Development said that the centres where training would be provided, namely Dairy Training and Extension Center Bija (Ludhiana), Chattamli (Ropar), Verka (Amritsar), Gill (Moga), Sardulgarh (Mansa) and Abul Khurana (Sri Mukatsar Sahib) would impart training to the selected candidates.
He said that farmers can get the scientific and modern training at these six centres. "Besides, giving information on different techniques of dairy farm management, the candidates would be imparted training in artificial insemination, pregnancy diagnosis and milk handling etc" he said. Interested candidates can contact at District offices or concerned Dairy Training and Extension Centres for further information and detail.